Being a billionaire doesn't solve all the relationship problems in your life, and Elon Musk is a witness to it.
The SpaceX founder is commonly seen with beautiful ladies at his side and has made appearances on the red carpet with his three-year partner Grimes. But apparently, the couple has
"semi-separated" after a three years relationship and yet continue to be on good terms.
The mastermind behind Tesla was associated with Grimes when she took to Twitter to defend Musk and his genius inventions. Soon they became a thing, and after some time together became parents to X Æ A-Xii Musk, their baby son, whose name sent the internet into a frenzy. But seeing that Musk likes all things in equations and Wall Street once described Grimes edgy music as "the kind of music you imagine a group of vampires would listen to," it was only acceptable if the couple came up with something epic.
Nevertheless, despite all their happy times, shared tastes, and a baby together, the couple has finally decided to call it quits, as revealed by Musk to a Page Six source.
"We are semi-separate but still love each other, see each other frequently, and are on great terms," Musk said, "It's mostly that my work at SpaceX and Tesla requires me to be primarily in Texas or traveling overseas, and her work is primarily in LA. She's staying with me now, and Baby X is in the adjacent room."
The couple's last public event together was the Met Gala this year, but that too was walked by alone by Grimes. The then couple joined only when Grimes was inside.
The couple again made an understated appearance together when they were seen leaving New York the day after the Met Gala's afterparty. Of course, it was Musk who threw the star-studded affair, and the couple was pictured together during the occasion. However, Grimes was not present when Elon Musk joined Nicole Shanahan, wife of Google co-founder Sergey Brin, at a party she threw.
The couple was very much together at the time their son was born, but now Grimes is doing her own thing and has even landed an acting gig. She is currently shooting for "Alter Ego," a Fox show where her character is a judge.
The first time mother had said that becoming a mom has shaped her world all over again, and now she sees it in a different way. "I think having a baby was a big kind of like rebirth for me, like artistically. Like, it's just like, I don't know," she said earlier this month when getting ready for her first Met Gala after becoming a mother. But despite her deep connection with her son, Grimes also said that she doesn't identify as a 'mother' and prefers her son calling her by her first name.
Apart from Grimes, Musk has dated and wed his fair share of celebrity women. He is also father to twins Griffin and Xavier, 17, and triplets Damian, Saxon, and Kai, 15, from his first marriage and shares them with author Justin Wilson. He then married actress Talulah Riley twice before they parted for good in 2016. Then he was briefly associated with Amber Heard and overall had a great time dating stars.
Here is a complete history of all the celebrities that Elon Musk dated.
Justine Musk
Talking about her short-lived marriage with Elon Musk, Justine Musk nee Justine Wilson had said that she was Elon's "Starter Wife." The couple had married in 2000, and she became the first wife of the Tesla founder, who would then follow with three divorces. Besides their five children, twins — Griffin and Xavier Musk — in 2004 and a set of triplets — Kai, Saxon, and Damian Musk — in 2006, the couple was also parents to Alexander Musk, who passed away at just 10 weeks old due to Sudden Infant Death Syndrome (SIDS).
According to Justine, their split in 2008 came because Elon thought of Justine as a "starter wife," she told Marie Clarie in 2010.
Talulah Riley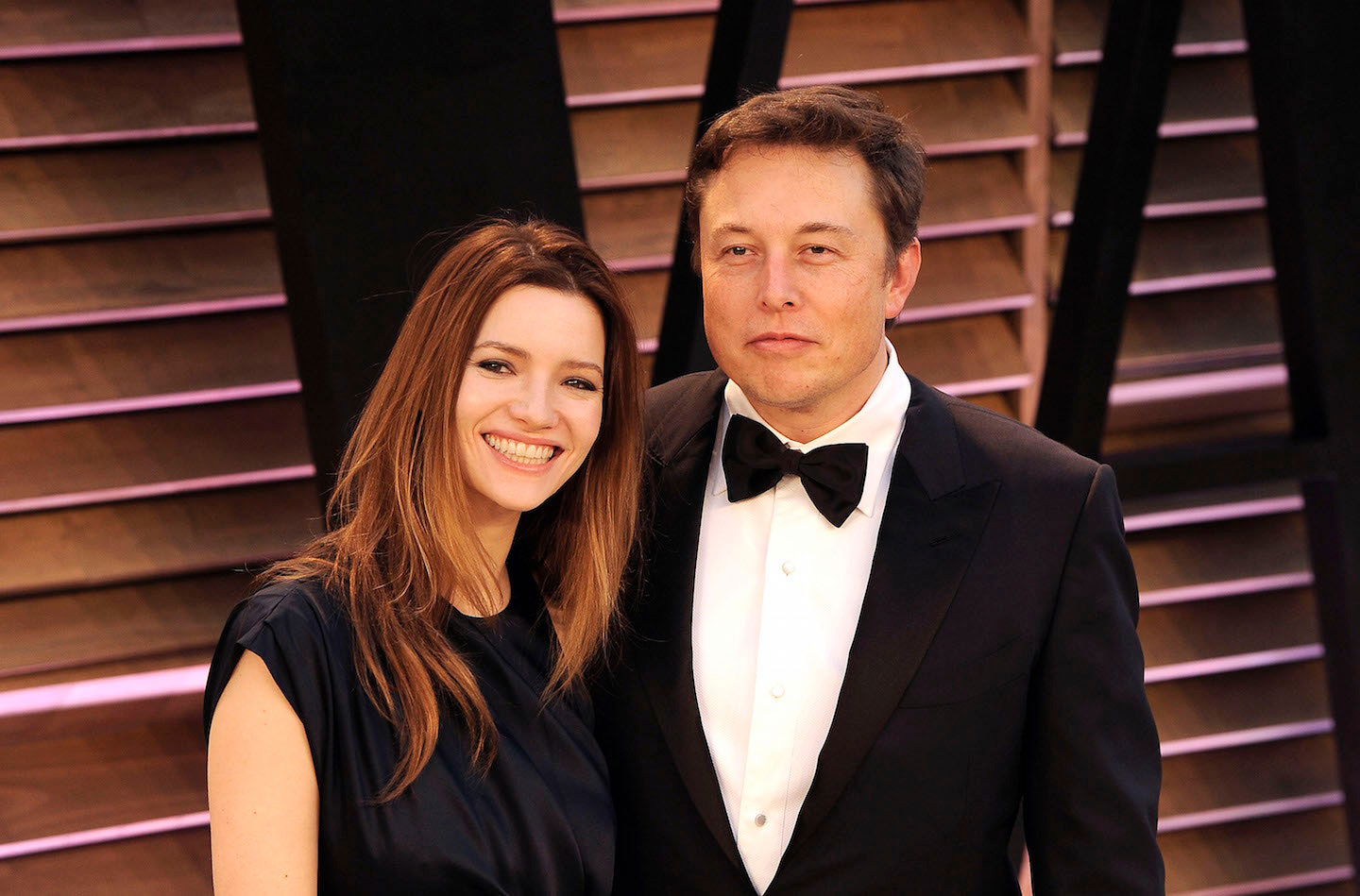 The couple started dating just a short while after Musk's divorce, and in just six weeks, Elon was engaged to Talulah Riley. The news followed right after the divorce with Justine was finalized. The same year of the divorce, 2010, Elon Musk had married his second wife, Talulah. The couple went through their marriage only for four years when Elon filed for divorce. Not a year had passed since the couple's divorce that they got together again and even remarried. However, just about two years later, Riley and Musk divorced again.
Amber Heard
Heard and Musk started their relationship in 2016. It was just around the time Amber had divorced from the Pirates of The Caribbean star, Johnny Depp. The couple again didn't last long, with Elon dedicating so much time to bettering SpaceX and Tesla and Amber Heard working on her own projects. Hence, they separated a year into their relationship. However, Musk told Rolling Stone that he took quite a hit with the breakup because he was "really in love" this time, and the split made things difficult for him. He had revealed that he was "really in love, and it hurt bad."
Grimes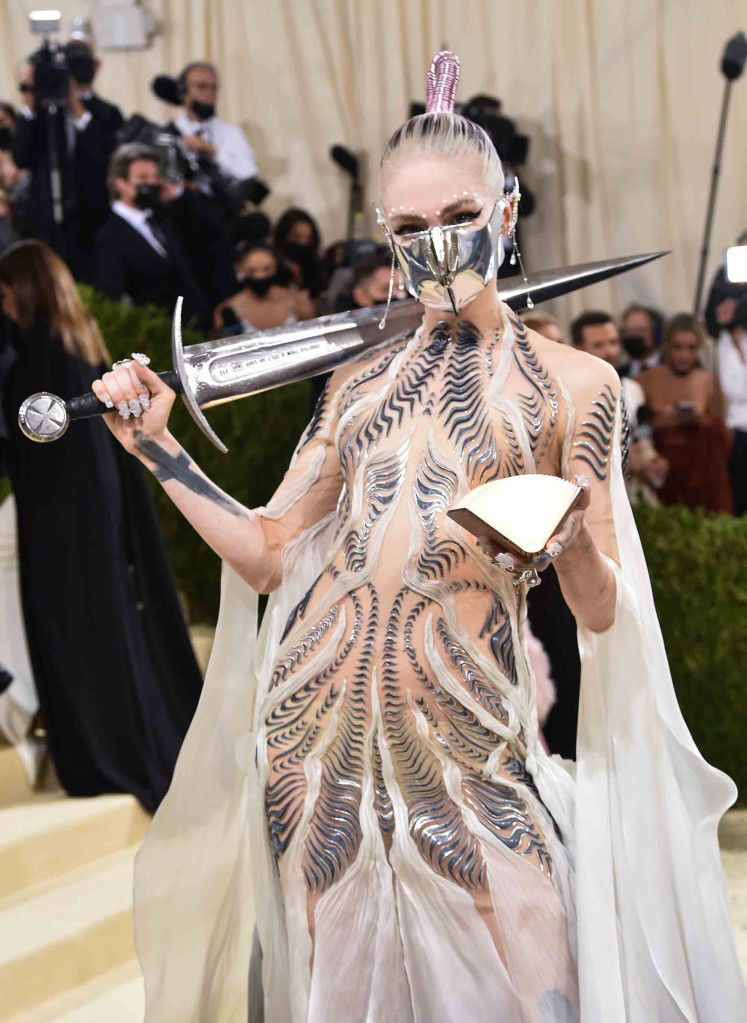 The romance of the 'Oblivion' singer and the tech genius began on the internet like all other romances in this era. The couple started dating in April 2018 after they found a similar joke about AI, which seemed to elude the rest of the world. Apparently, Elon decided to tweet an artificial intelligence joke on Twitter but saw that Grimes had already tweeted something similar.
Hence, Elon contacted Grimes and began their love story. However, soon breakup rumors followed them as the couple unfollowed each other on Twitter. But they started following each other again, and things went back to normal.
The couple soon announced their pregnancy in January 2020 through Grime's Instagram post, which was then followed by X Æ A-12's birth and a rally of Twitter memes. However, the couple had to change their son's name to X Æ A-Xii, because evidently, California law doesn't allow numbers in names.
While everyone thought that the couple was going strong despite Elon's uncanny absence from Grimes red carpet walk, it came as a shocker when Elon revealed their breakup after three years of relationship. The couple continues to co-parent their son X Æ A-Xii and live in adjacent rooms.