Miley Cyrus and Maxx Morando. Official?
According to reports, a source close to Miley Cyrus has revealed to E! News that the singer is dating 'Liily' drummer Maxx Morando. The source said, "She's happily dating Maxx. It's official between them". Maxx Morando is a former drummer for the 'Regrettes'.
The duo was recently spotted holding hands during the filming of NBC's special New Year's Eve event hosted by Miley Cyrus and Pete Davidson, titled, 'Miley's New Year's Eve Party, which further fuelled the speculation of Miley and Maxx dating. During her breaks from hosting and performing, Miley Cyrus was captured in a video dancing with Maxx Morando backstage.
The source added, "He was backstage with Miley and Pete at the New Year's Eve rehearsals and taping having a good time with them. They were all super friendly with one another and seemed to have a great night."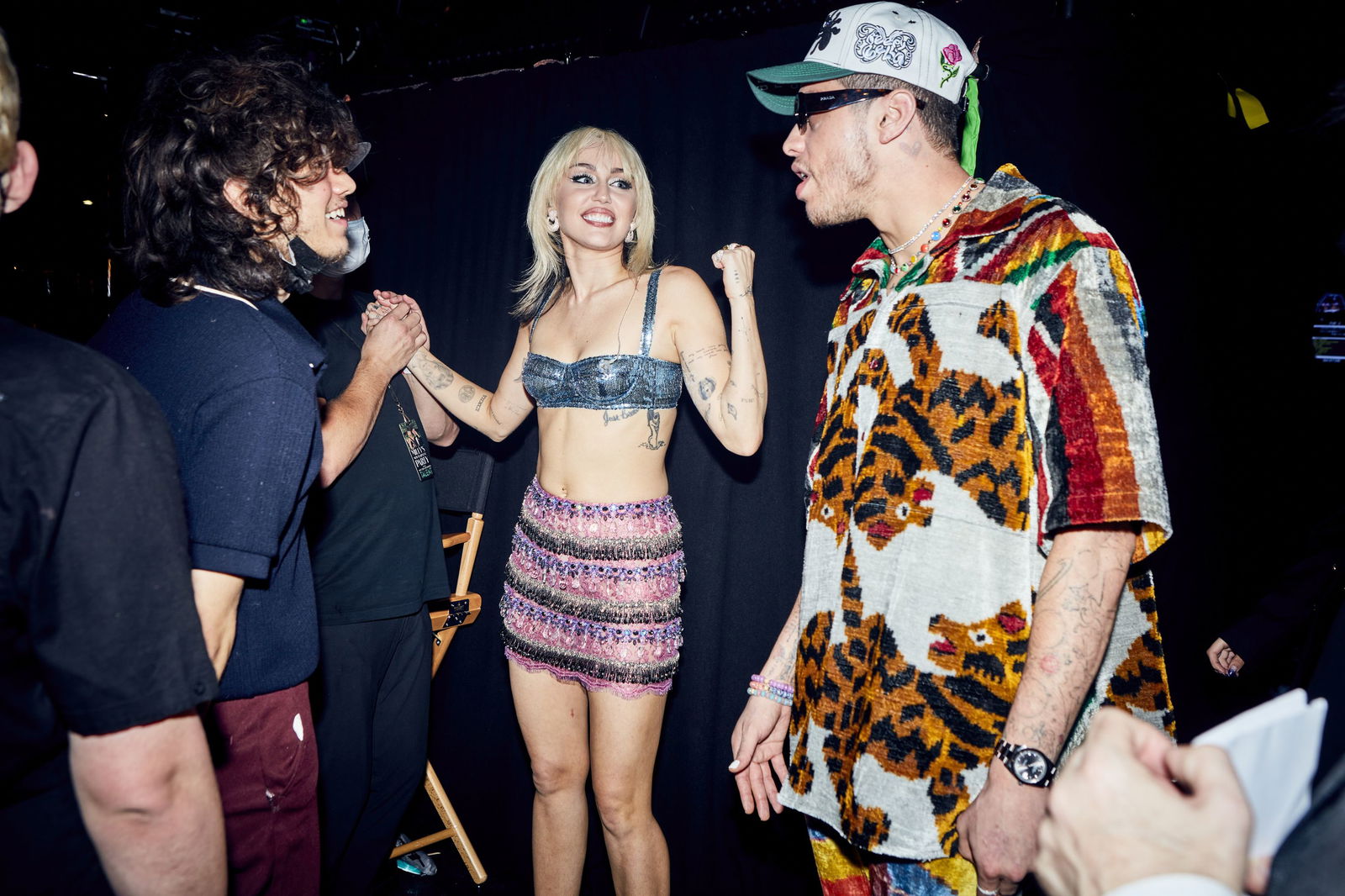 During 'Miley's New Year's Eve Party, the singer debuted a new love song titled, 'You', which fans have speculated that is about Maxx Morando. The lyrics of the song 'You', reads, "I got some baggage / Let's do some damage / I am not made for no horsey and carriage / You know I'm savage / You're looking past it / I want that late-night sweet magic / That forever lasting love / But only if it's with you".
At the same event, during one of her performances, Miley Cyrus suffered a wardrobe malfunction but she quickly exited the stage and returned with a red blazer and continued with her performance and joked about the incident stating, "Everybody's definitely looking at me now. I'm still in the most clothes that I've ever worn on stage," she added between lyrics.
Fans first saw Miley Cyrus and Maxx Morando in November when they attended Gucci's "Love Parade", a runaway show that took place on the Walk of Fame in Hollywood and according to people around them, the duo looked cozy. Even though the couple has not commented on their romance yet, Miley Cyrus has gushed over Maxx Morando during her interview with Vogue in September when she was asked about her unique festival looks and she mentioned a custom design that Maxx and designer Shane Kastl created for her that featured a wildly vibrant print of cartoon monsters by Maxx Morando.
Miley Cyrus said, "This look is a one-of-a-kind collaboration between two of my favorite emerging artists, Maxx Morando and Shane Kastl. Their collaboration is the perfect example of sustainability becoming the next fashion phase, and it proves that anything can be reinvented, which resonates with me deeply."
Miley Cyrus and Maxx Morando's relationship rumors also come after Miley Cyrus and Cody Simpson decided to go their separate ways in August 2020 after dating for almost 10 months. The singer addressed her love life that same month during one of her Instagram live. Referring to her divorce from actor Liam Hemsworth, the pair split in 2019, Miley Cyrus said, "A year ago, almost to this exact date, the media tried to tell my story for me and control my narrative, and I'm just not accepting that."
Miley later addressed her breakup with Cody Simpson too and said, "So today, it came out that me and my boyfriend have broken up. It was confirmed by a 'reliable source' even though no one is reliable in a relationship except the two individuals that are participating in it. But, for right now, two halves can't make a whole and we're individually just working on ourselves to become the people that we wanna be. Like everybody else at this age, we're just deciding who we wanna be with our lives, what we wanna do with our lives. And so, don't make it some drama story if next week we're out hanging out or getting pizza. We've been friends for 10 years and we're gonna continue to be friends."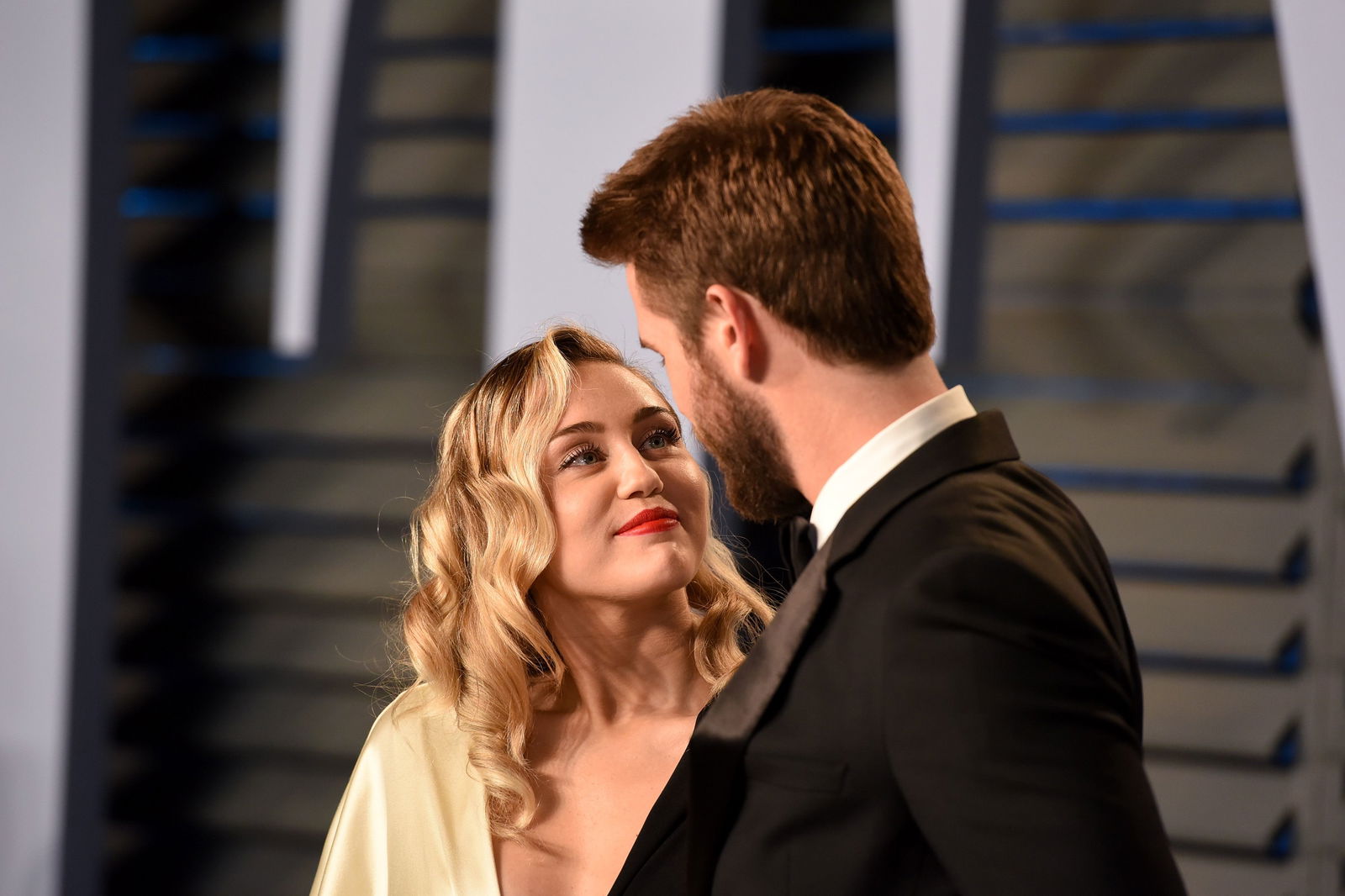 Miley Cyrus had shared in one of her interviews that she use to think that she 'would die if she did not have someone but realized that her life has a different purpose. The singer added, "I had a theory I would die if I didn't have a partner. If I didn't have someone to kiss me every single night. But then this was my purpose, but this was taken from me during COVID, so then I found a new purpose and that's music is the glue over the last two years and it was what was keeping us strong at the time. I'm just so fortunate to be a musician." The singer has always been very vocal about her relationships and the challenges she has faced with them which is one of the reasons why her fans admire her.