Billie Eilish and Matthew Tyler Vorce have decided to call it quits.
Singer Billie Eilish and boyfriend Matthew Tyler Vorce, who were spotted getting cozy during a coffee outing back in April 2021 in Santa Barbara, California, have decided to separate. Matthew Tyler Vorce took to his social media account to confirm the news that they had decided to separate amicably and that no one had cheated on anyone.
Matthew Tyler Vorce in his confirmation mentioned the cheating allegation after the rumors of him cheating on Billie Eilish started to circle. Matthew added in his post that relationships end and it's very simple, and he mentioned that creating rumors and lying on the internet is dangerous. But in another story, he explained the backlash he received after the rumors of him cheating on Billie Eilish started to spread.
Thousands of individuals taking time away from their everyday work to write or remark on the most terrible things about someone they don't know or will never know, according to Matthew Tyler Vorce, is the most cowardly thing they can do. He advised the "people" to conduct their lives as they saw fit. After prior tweets and Facebook posts in which he reportedly used derogatory language and slurs towards black and LGBT people leaked online, Matthew Tyler Vorce, who had acted in different short films back in June, came under public attention once more.

The actor turned to social media to issue an apology, writing that he wishes to apologize for previous posts on social media; the language he used was harsh and reckless, and he recognizes how disrespectful those remarks were. He went on to say that whether it was a song, a quotation, or just him being foolish, he is sorry for writing it. Matthew Tyler Vorce went on to say that he does not agree with it and that he was never taught to be such a person. He also stated that he should not have used the language he used and promised not to do so again. He closed by saying that he accepts full responsibility for what happened and that he will continue to do so.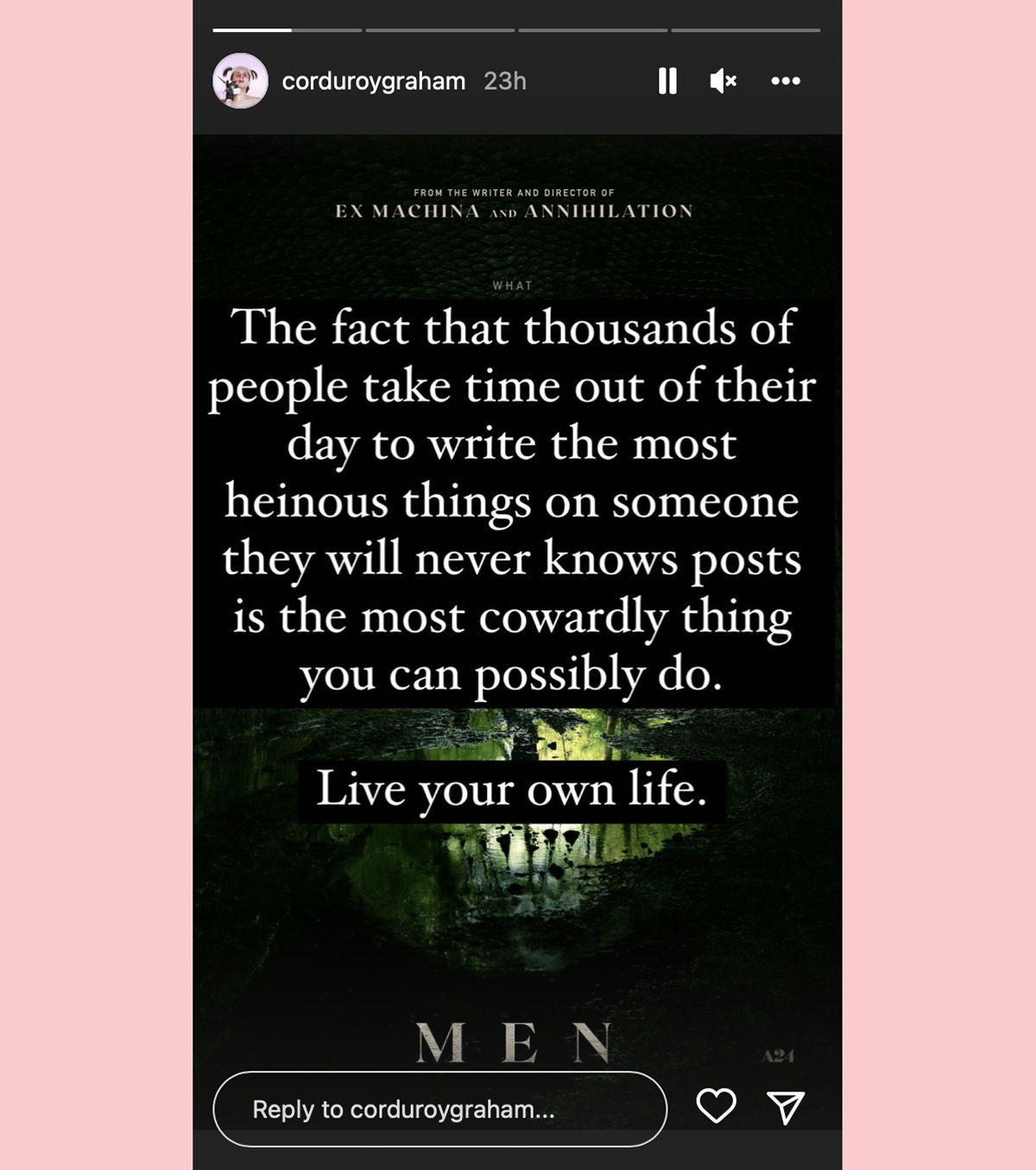 Billie Eilish has not yet commented on the breakup with Matthew Tyler Vorce, but back in June 2021, when she appeared for the Rolling Stone cover story, she had broken up with her then-boyfriend Brandon Adams and shared that the tour that happened after her breakup, "When We All Fall Asleep, Where Do We Go?", helped her a lot to heal. She explained that she was thriving and felt exactly like who she was and added that everything around her was exactly the way she was supposed to be and she felt that she was getting better and happier than ever.
Billie Eilish, in her interview, also shared that she is trying to live on her own because she did not know how to priorly, as all her past relationships did not allow her to exist with that person and her emotions were always because of somebody else's, and that had been a huge problem. The singer's representatives have declined to comment on the situation.