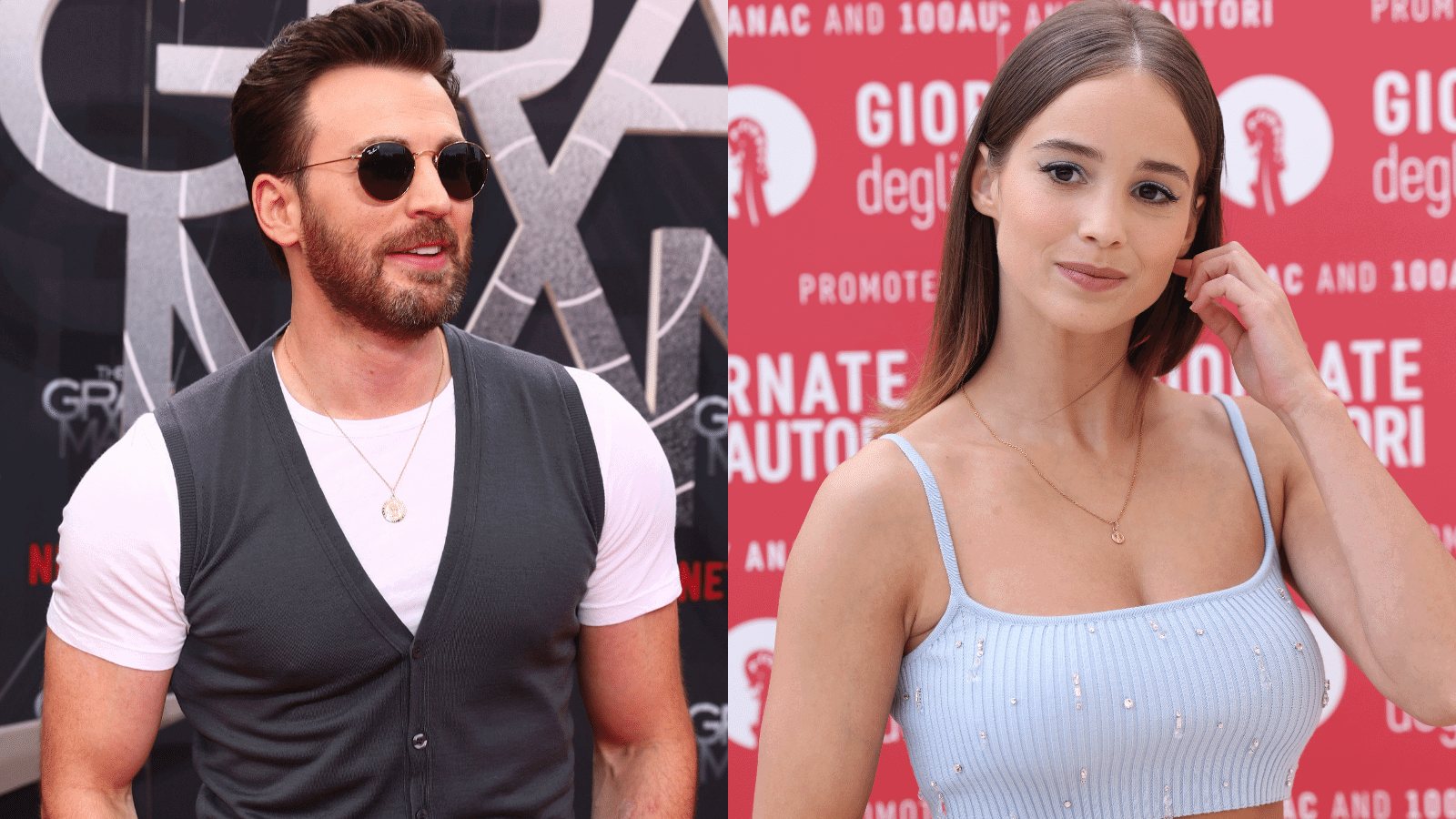 Chris Evans is off the market.
According to various reports, actor Chris Evans, who was recently announced as the Sexiest Man Alive, is dating actress Alba Baptista.
The 41-year-old actor had been dating 25-year-old Portuguese actress Alba Baptista for over a year, and sources have said that it's serious as Chris Evans has never been so happy and all of his family and friends adore Alba.
Recently, during the cover story for People magazine, Chris Evans shared that he is ready to settle down and have kids, adding that he feels very content with his life right now and is focused on maintaining a work-life balance. Chris stated that he is now looking forward to spending as much time as possible with his loved ones. The actor mentioned that the idea of tradition and ceremony is something he loves, and he has had a lot of that in his life, so the idea of creating that cannot be better.
Chris Evans mentioned during the interview that when one reads about the best artists, does not matter if they are actors, painters, or writers, could be any artist, most of them confess that it is their relationships, the families they formed, the love they found, and the love they shared that they are most grateful for. The Captain America actor also stated that he has become a good romantic partner over time, declaring that he has spent so much time having to learn what is beneficial and what is not, adding that everyone has patterns, hang-ups, or emotional issues that recur and echo, so he has been able to recognize where he needs to be improved and what works.
During the conversation, Chris Evans stated that he saw the significance and power in saying, "I'm sorry." He explained that if a person can remain calm, pay heed, and tell "you're sorry" even if they don't believe the other individual has committed any wrongdoing because it's not from one's point of view, but from the other person's, he believes that opens up a very healthy door. During the cover story interview, Chris Evans made no mention of his romance with the Portuguese actress.
Back in July 2022 during his conversation with Shonda Rhimes' Shondaland, Chris Evans said that he is laser-focused on finding a partner, someone he would want to live with.
The rumors resurfaced earlier this year after Knives Outstar posted a photo of two pumpkins embellished for Halloween on Instagram in October. Fans of the Massachusetts native noticed that the photo was eerily similar to one that Alba Baptista's mother, Elsa, had used as her social media profile picture just weeks before.

When it comes to Portuguese actress Alba Baptista, she began her career at the age of 16 in a short film titled "Miami," and she later went on to appear in the series Jardins Proibidos and films such as A Impostora and Jogo Duplo. Baptista appeared in Vogue Portugal after the accolades began to pour in, and this achievement occurred before she made her English-language debut in 2020 for her Netflix show, Warrior Nun.

She did extensive humanitarian efforts at a children's home in Cambodia in 2018, focusing on education. She won the Shooting Star award at the Berlin Film Festival last year. She speaks English, Spanish, French, and German in addition to Portuguese.
In photos obtained exclusively by Page Six, Chris Evans and Alba Baptista tried to blend in while strolling through Central Park on Thursday. The newly rumored couple went completely covert as they stroll through the busy streets wearing matching dark glasses and face masks, clinging to each other. Alba Baptista dressed casually in bright red leggings and a beige turtleneck sweater, while Chris Evans decided to wear grey sweatpants, a black shirt, and a black hat.
Chris Evans has previously dated Jenny Slate, Jessica Biel, and Minka Kelly.Although nothing was ever confirmed about the actor's relationships with Kate Bosworth, Selena Gomez, Christina Ricci, Dianna Agron, and Lily Collins.