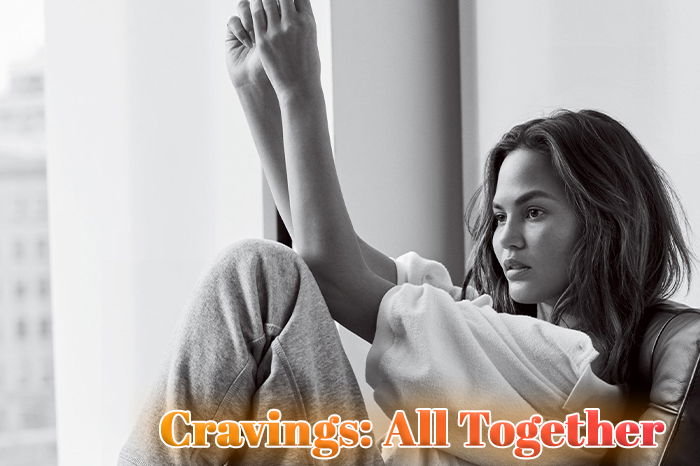 Chrissy Teigen, an American supermodel and cookbook author and wife of American singer, songwriter, and producer John Legend, opens up about her miscarriage and her postpartum journey in her new book, "Cravings: All Together" with co-author Adeena Sussman. Chrissy Teigen and her husband, John Legend, turned to social media to announce the heartbreaking news of their baby's death in October 2020.
The couple announced on their social media accounts that their son, Jack, passed away during the pregnancy due to problems. Chrissy suffers from endometriosis and was previously put on bed rest and was last hospitalized due to excessive bleeding. Chrissy and John conceived both their kids Luna and Miles via IVF.
They stated on their Instagram post, "We are shocked and in the kind of deep pain you only hear about, the kind of pain we've never felt before. We were never able to stop the bleeding and give our baby the fluids he needed, despite bags and bags of blood transfusions. It just wasn't enough. We, for some reason, had started to call this little guy in my belly Jack. So he will always be Jack to us. Jack worked so hard to be a part of our little family, and he will be, forever."
Following the miscarriage, the couple posted a series of images, including one in which they were seen crying while holding Jack, who was swaddled in a blanket. The pair expressed their gratitude to fans and friends for their support throughout these tough times by saying, "We are so grateful for the life we have, for our wonderful babies Luna and Miles, for all the amazing things we've been able to experience." People on social media and their friends from the industry extended their love and support for the grieving couple.
Since then, Chrissy has been vocal about her post-miscarriage journey, and on February 21, 2021, she used social media to honor her son Jack's memory on what would have been his due date. She shared a photo of three bracelets with the names of her children on Instagram stories: Luna, 4, Miles, 2, and their late infant Jack. "Your due date was today. We will always love you," she wrote.
After a year of mourning, the couple paid tribute to their son Jack on 29th September 2021. Chrissy Teigen and John Legend paid tribute to their son, Jack, as they wrote, "the son we almost had. A year ago, you gave me the greatest pain I could ever imagine, to show me I could survive anything, even if I didn't want to. I didn't get to take care of you, but you came and went to get me to love myself and take care of myself, because our bodies are precious and life is a miracle. They told me it would get easier, but yeah, that hasn't started yet. Mom and dad love you forever."
Chrissy shared pictures on social media of a memorial ceremony she held for Jack alongside husband John Legend, her two children, Luna, 5, and Miles, 3, as well as her mother, Vilailuck "Pepper" Teigen on 1st October 2021. For the solemn and touching tribute, the family dressed in all black and stood around a table that was adorned with flowers and candles. "It took me a year, but I finally honored his little spirit with some blessings today. Hopefully, some closure in my heart will happen now. Thank you guys for the kind words. It's a process. Xx,"
Chrissy has now opened up about her suffering in the preface of her next book, "Cravings: All Together." She says in the introduction, "Without a doubt, I have just lived through a period more transformative than I could have ever imagined. We lived through personal trauma, with the loss of our unborn baby, Jack. And that turned a very private journey into personal love and acceptance of life and all of its wild, horrific, beautiful ups and downs. So many of you stood by us during that time! I cannot thank you enough."
The journey has altered the author in many ways, she writes, as she has emerged stronger and more hungry than before. "I'm hungry for my family, friends, love, work, to make you hungry, and just plain f****** hungry," she continued. Talking about her cookbook, Chrissy shared, "This book is reflective of everything I wanted and we needed as a family to bring into our book, it is truly a piece of us". She says that the cookbook has "quite literally saved her".