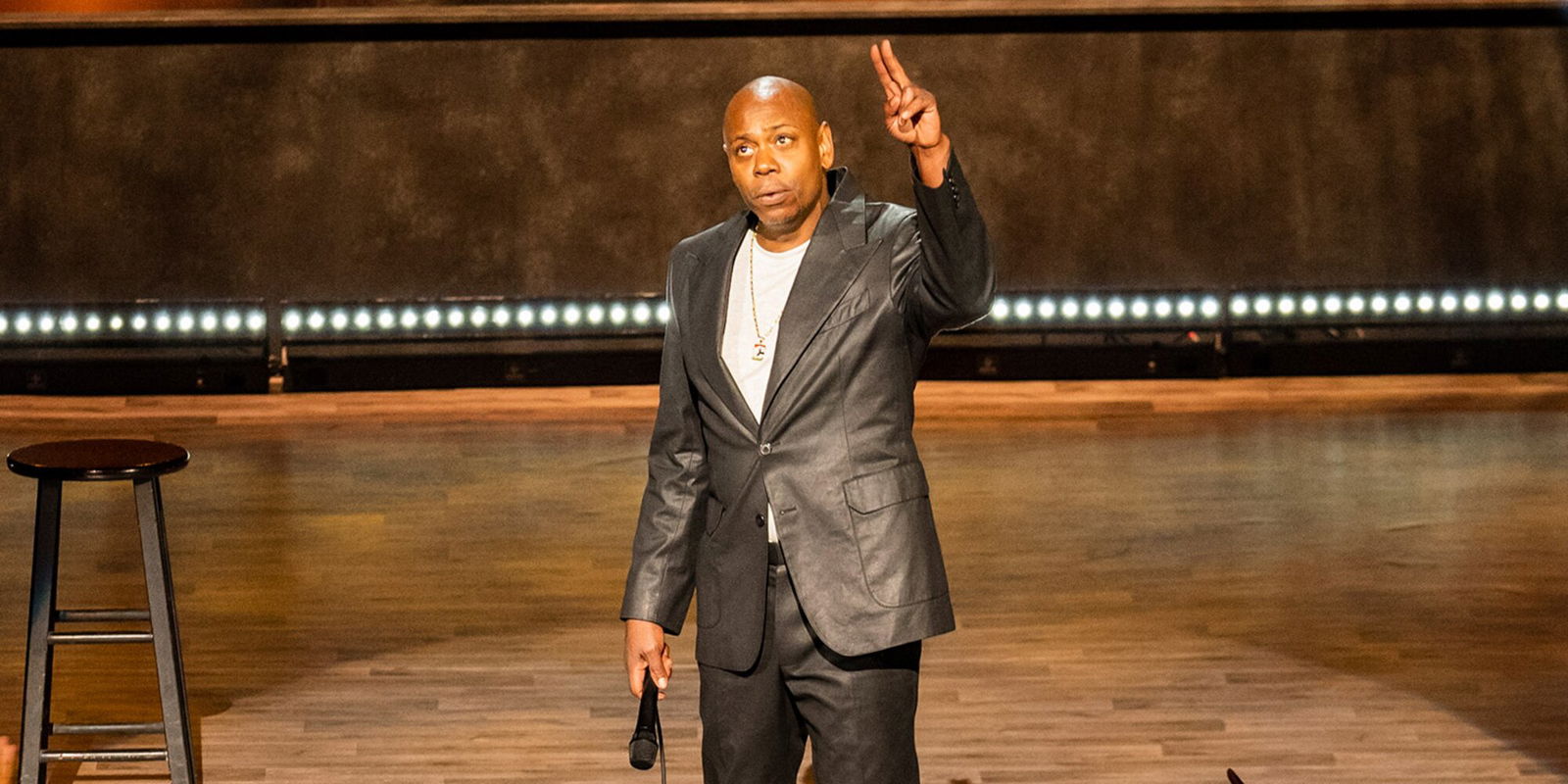 Comedian Dave Chappelle has finally responded to the controversy surrounding his 72-minute stand-up Netflix special "The Closer", which was released on the streaming platform on October 5th, 2021. As soon as the special was released, it received a huge amount of backlash from the transgender community for the jokes that the comedian made during his special. Since the release of the show, several LGBTQ communities and hundreds of Netflix employees have asked the streaming platform to take the showdown, but the streaming giant refused to take down the show and continued to support the comedian.
The comedian shared a video clip on his Instagram on Monday where he is seen addressing the crowd and stating that he remains unapologetic about the special. In his five-minute video, Dave Chappelle said, "It's been said in the press that I was invited to speak to transgender employees at Netflix and I refused. That is not true. If they had invited me, I would have accepted it. Although I am confused about what we are speaking about ... You said you want a safe working environment at Netflix. Well, it seems like I'm the only one that can't go to the office anymore. I want everyone in this audience to know that even though the media frames this as me versus that community, it's not what it is. Do not blame the LBGTQ community for any of this shit. This has nothing to do with them. It's about corporate interests and what I can say and what I cannot say. For the record, and I need you to know this, everyone I know from that community has been loving and supporting, so I don't know what all this nonsense is about."
The video comes in response to the backlash he received for the transphobic and homophobic jokes he made during his special that included that "gender is a fact" and accused the community of being "too sensitive". The backlash was followed by a protest outside Netflix's Los Angeles office last week, where demonstrators claimed the comedian had refused to speak with them. Dave Chappelle says that he has three conditions for the Netflix employees if they'd want to meet him; "First, you cannot come if you have not watched my special from beginning to end. You must come to a place of my choosing, at a time of my choosing. And thirdly, you must admit that Hannah Gadsby is not funny." Hannah Gadsby is an Australian comedian and queer woman.
It has been reported that hours before the protest; the streaming platform released a statement stating that it understood "the deep hurt that's been caused" and that it recognized "we have much more work to do, both within Netflix and in our content." On October 11, Netflix Chief Content Officer Ted Sarandos stoked further unrest with a staff memo in which he acknowledged Chappelle's provocative language in "The Closer" but said it did not cross the line into inciting violence. The memo said, "Dave Chappelle is one of the most popular stand-up comedians today, and we have a long-standing deal with him. So... As with our other talent, we work hard to support their creative freedom — even though this means there will always be content on Netflix some people believe is harmful, like Cuties, 365 Days, 13 Reasons Why, or My Unorthodox Life. I recognize, however, that distinguishing between commentary and harm is hard, especially with stand-up comedy, which exists to push boundaries. Some people find the art of stand-up to be mean-spirited, but our members enjoy it, and it's an important part of our content offering".
Recently, Netflix co-CEO Ted Sarandos spoke to Variety where he mentioned that he accepts that he "screwed up" in handling the employees' concerns and talked more specifically about what the company does and does not consider hate speech. He said, "I should have led with a lot more humanity. Meaning, I had a group of employees who were feeling pain and hurt from a decision we made. And I think that needs to be acknowledged up front before you get into the nuts and bolts of anything. I didn't do that. That was uncharacteristic for me, and it was moving fast, and we were trying to answer some really specific questions that were floating. We landed with some things that were much more blanket and matter-of-fact that are not at all accurate."
On asking about what is the protocol for defining hate speech at Netflix and what crosses the line to which Ted answered, "We are trying to support creative freedom and artistic expression among the artists that work at Netflix. Sometimes, and we do make sure our employees understand this, because of that — because we're trying to entertain the world, and the world is made up of folks with a lot of different sensibilities and beliefs and senses of humor and all those things — sometimes, there will be things on Netflix that you dislike. Do you believe it is harmful? Where we'll definitely draw the line is on something that would intentionally call for physically harming other people or even remove protections. For me, intent to cause physical harm crosses the line, for sure".
Dave Chappelle's invitation to meet with Netflix's transgender staff, according to Rodrigo Heng-Lehtinen, executive director of the National Center for Transgender Equality, would do little to lessen the impact of his statements. "The stakes are high, but sometimes those who are unfamiliar with real transgender people can't see or understand how harmful their words and actions are to those real people," he said. Dave also shared that after the controversy, he began getting uninvited from film festivals that had accepted a documentary he made last summer, and that he is now making that documentary available in ten American cities.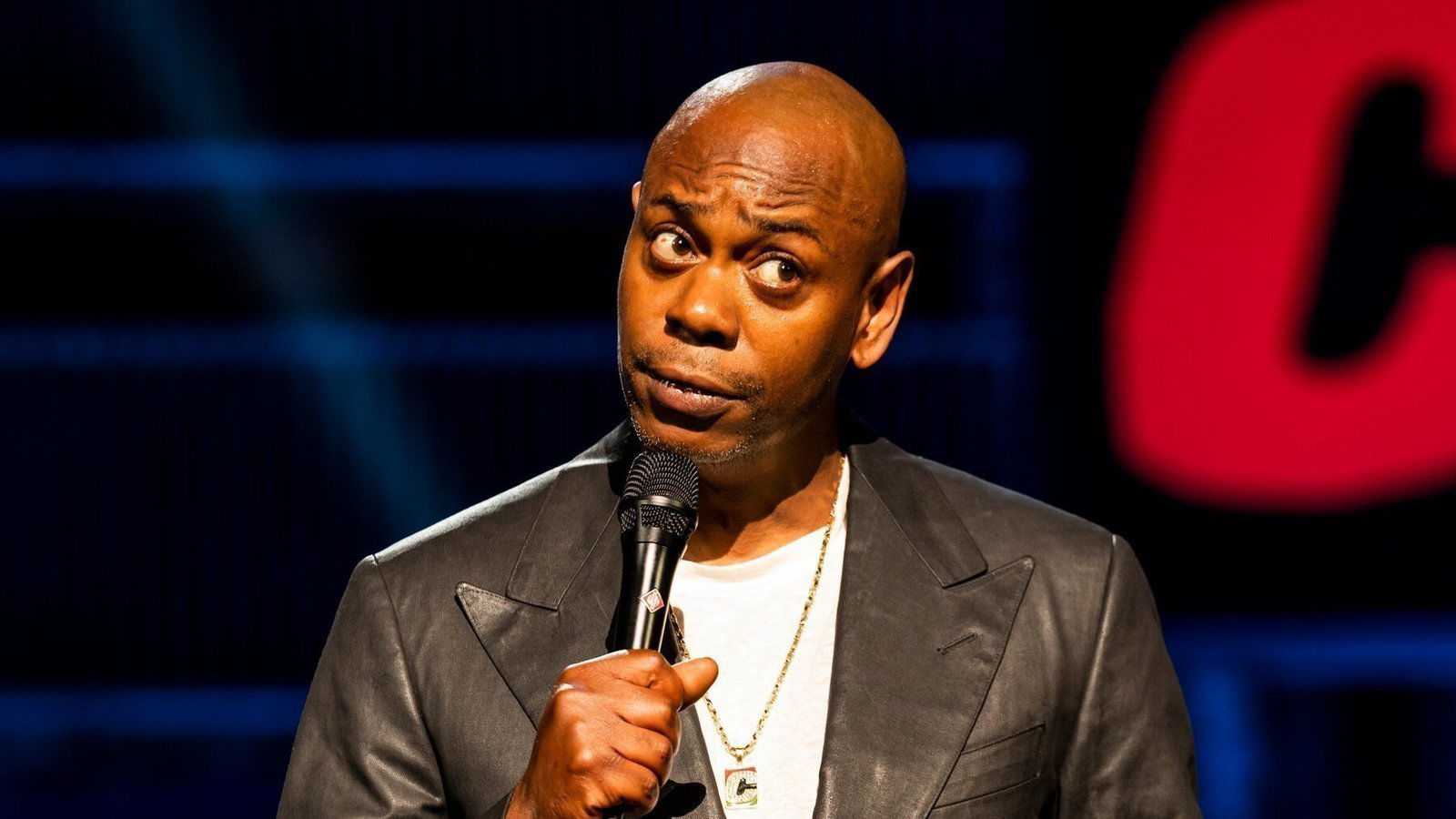 Dave Chappelle's new documentary "Untitled" follows the outdoor shows he put on near his rural Ohio home in summer 2020, during pandemic lockdowns and at the height of massive protests against George Floyd's murder by a police officer in Minneapolis. Speaking about his new documentary, Chappelle shared with Variety, "This film that I made was invited to every film festival in the United States, and some of those invitations I accepted. When this controversy came out about 'The Closer,' they began dis-inviting me from these film festivals. And now, today, not a film company, not a movie studio, not a film festival, nobody will touch this film. Thank God for Ted Sarandos and Netflix. He's the only one that hasn't canceled me yet. "
Following the uproar, Netflix fired an employee for communicating commercially sensitive information about Dave Chappelle's special with someone outside the company, which was against the company's policies. Netflix said in a statement to Variety, "We have let go an employee for sharing confidential, commercially sensitive information outside the company. We understand this employee may have been motivated by disappointment and hurt with Netflix, but maintaining a culture of trust and transparency is core to our company." According to The Verge, the employee is trans. After reviewing its internal access logs, Netflix claimed to have traced the information to a single employee who "confessed that they accessed and disseminated sensitive corporate information outside."
The comedian special's controversy has already had an impact on the entertainment industry, with Jaclyn Moore, the showrunner of Dear White People, saying that she will no longer work with the firm because of Dave Chappelle's material.
Ted, in his interview with Variety, shared, "It's very tough to understand our company's history, knowing where we're at, what we do, and what kind of folks we are. We've got to take this opportunity to make sure that they know we are with them and creating this content to spread around the world and creating a great workplace for diverse and marginalized populations. We're firmly committed to it, "in his response to the question about is anything more specifically actionable from the list of requests that Netflix is going to take.