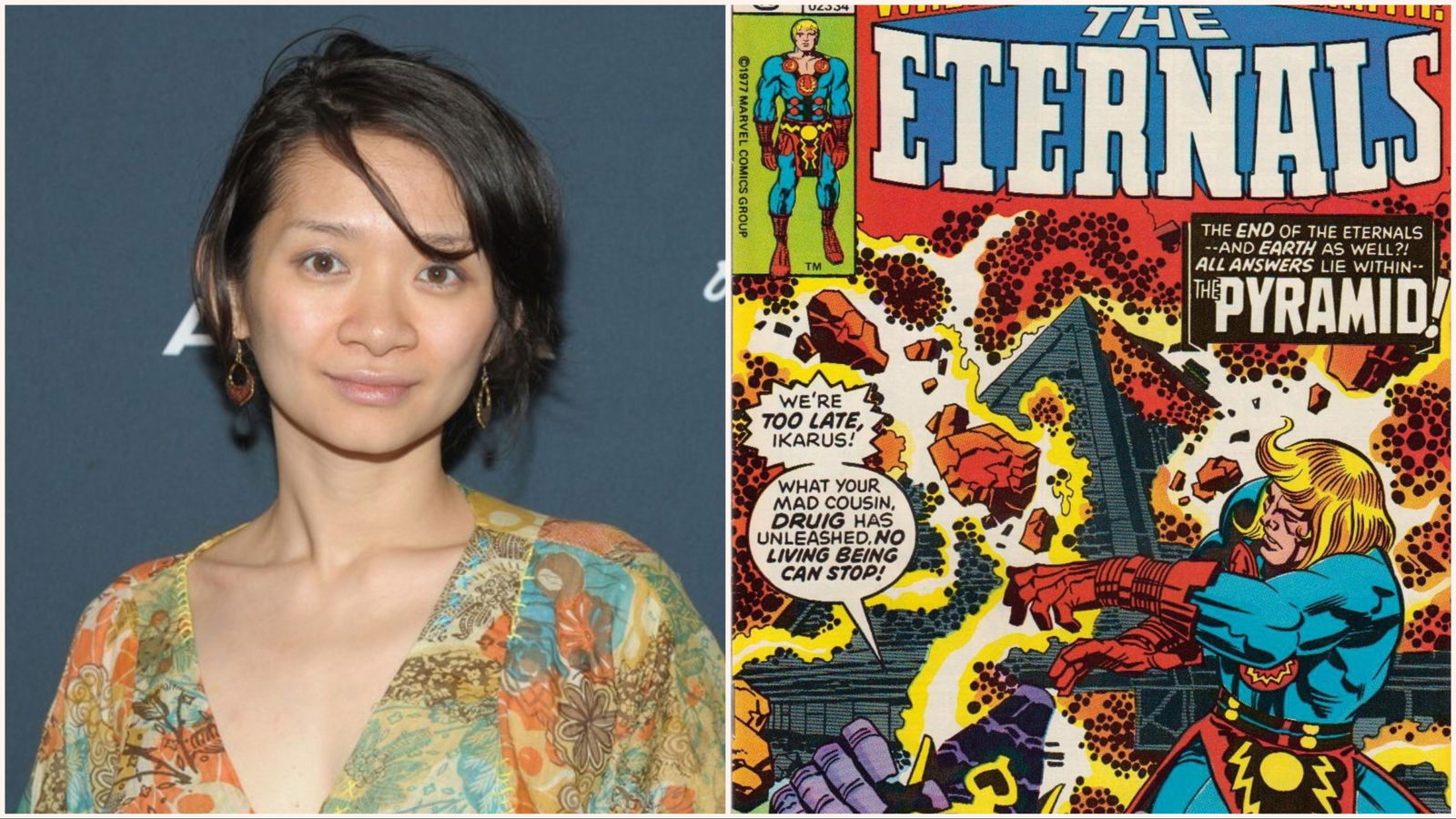 While Oscar-winning filmmaker Chloe Zhao's directed superhero epic Marvel Studios The Eternals has been already released in theatres and is performing exceptionally well at the box office, Zhao while recently in a conversation with The Hollywood Reporter during an interview revealed that Denis Villeneuve's newly released science fiction Dune, starring Timothée Chalamet in the role of Paul Atreides, Rebecca Ferguson in the role of Lady Jessica, Oscar Isaac in the role of Duke Leto Atreides, Josh Brolin in the role of Gurney Halleck, Stellan Skarsgårdin the role of Vladimir Harkonnen, Dave Bautista in the role of Glossu Rabban, Stephen McKinley Henderson in the role of Thufir Hawat, Zendaya in the role of Chani, David Dastmalchian in the role of Piter De Vries, Chang Chen in the role of Dr. Wellington Yueh, Sharon Duncan-Brewster in the role of Dr. Liet-Kynes, Charlotte Rampling in the role of Gaius Helen Mohiam, Jason Momoa in the role of Duncan Idaho, and Javier Bardem in the role of Stilgar, had a major impact on her while she was working on her blockbuster Eternals.
"Yeah, and complicated power. Paul's journey is not just coming of age and now everything is fine. He's about to step into a very morally complex role, and so is Sersi, not to spoil the film. It is complicated. The type of hero she has to become is not that black and white in terms of morals," Zhao explained to THR.
Zhao added, explaining how director Villeneuve's Dune helped her "find a lot of strength" to work on the superhero blockbuster. "I gotta say that I'm a big fan of Denis; he's a friend," Zhao went on to reveal during the interview. "We got pushed and shifted because of the pandemic. We got pulled apart and now we're back together again at the same time. Even when I was working on IMAX for Eternals, I asked him if it was okay for me to watch Dune. I knew he did incredible things in IMAX, so I knew I could learn from him. He was so generous; he was like, 'Yes.' He also gave me other references to look at. So I actually find a lot of strength in our films coming out at the same time and to have a colleague who I respect and love and to be able to go through this together and to hug each other at Venice [International Film Festival] when Dune came out. He even sent me a message last night, so it all feels very empowering."
In addition to Chloe Zhao leading Marvel Studios The Eternals as the director, the movie features a very diverse and unique list of actors such as Salma Hayek in the role of Ajak, Angelina Jolie in the role of Thena along with Brian Tyree Henry in the role Phastos, Richard Madden in the role Ikaris, Gemma Chan in the role of Sersi, Lauren Ridloff in the role of Makkari, Lia McHugh in the role of Sprite, Kumail Nanjiani in the role of Kingo, Barry Keoghan in the role of Druig, Don Lee in the role of Gilgamesh, Kit Harrington in the role of Dane Whitman with additional actors such as Harish Patel, Haaz Steiman as Phastos' husband, Ozer Ercan as a smuggler and Zain Al Rafeea in an unknown role.
The film story mainly revolves around the race of immortal beings known as Eternals, having secretly lived on the planet earth for thousands of years, they must once again assemble together in order to fight the rising threat of Deviants, who are capable of destroying the universe. The fictional superhero characters Eternals first appeared in Marvel Comics cover The Eternals #1 published in July 1976. The humanoid immortal beings were created by legendary artist and writer Jack Kirby and his team.