The audience is so used to seeing their favorite celebrities on screen that they don't realize how much pressure and hardships they have to go through to get to where they are now. Sometimes to gain control of one's life it is necessary to raise a voice against one's parents.
Recently, Britney Spears, along with the rest of the world, heaved a sigh of relief when Jamie Spears was suspended as her conservator after 13 years. Jamie, her father has been Britney's conservator since 2008, when she had a nervous breakdown, was hospitalized, and was diagnosed with mental illness.
After Britney Spears' 13-year legal struggle concluded, here are a few celebrities who used the judicial system to speak out against their families' participation in their lives:
Drew Barrymore
Drew Barrymore, who rose to fame as an actress and now producer, writer, director, and host of a program, mother, and fierce lady, has spent her whole life in the spotlight. Drew Barrymore's early exposure to the entertainment business made her an open book for the world to read.
The actress made her big-screen debut in the sci-fi horror film 'Altered States,' and quickly established herself as a household figure. Jaid Barrymore, who spent much of her youth in a German camp for displaced people believed she didn't think she was ready to raise a kid, was in charge of her.
Drew's early exposure to the entertainment world had consequences, and she and her mother began excessive partying because of which she had a drinking problem at 11, was a drug addict at 12, self-harmed at 13, and when she attempted suicide, Drew's mother committed her to a psychiatric ward in California for 18 months.
Drew stated in an interview that her connection with her mother was more like that of friends and that she was given the option of accompanying her mother or going to school. She chose the first option since she didn't enjoy how her classmates treated her at school.
The actress grew modest and kind after her time at the psychiatric unit, which she characterizes as "severe recruiting training and boot camp." The girl who had never been disciplined aspired to be a better person, and she was soon emancipated from her parents.
She could cut herself apart from her family with the support of medical specialists from her psychiatric institution. Following her liberation, the actress discovered methods to make a nice life for her, and now, with her children, she understands how to provide them with the love, care, and discipline that she never experienced from her parents.
Ariel Winter
Ariel Winter, who played Alex Dunphy on Modern Family, formally divorced her parents when she was 16 years old, and Shanelle Gray, her older sister, was her legal guardian until she turned 18.
Ariel's mother, Chrisoula Workman, was accused of physically and emotionally abusing her, prompting the court to take Chrisoula's custody and place Shanelle as the actress' legal guardian. There was evidence of emotional abuse, according to the studies, but the charges of physical assault were deemed inconclusive.
Chrisoula, the mother of three, claimed that Ariel is a rebellious child and Shanelle is unable to be a guardian, therefore she asked Ariel to return home. Shanelle's lawyer stated that her older sister was subjected to the same type of violence by her mother as a child and was removed from her mother's home when she was a teenager.
During an interview, Ariel stated that while she loves what she is doing right now, (acting) would continue to do so for the rest of her life, she wanted to branch out and try new things.
Ariel stated that she always wanted to go to college and become a lawyer. Shanelle was given guardianship of Ariel in 2015, and Ariel stated that even though things were difficult for her, she was grateful to be in a supportive atmosphere that allowed her to feel emotionally and physically strong.
The actress attends treatment and is doing a lot better, and she frequently informs her admirers on social media about her life.
Alicia Silverstone
Alicia Silverstone, who won the MTV Movie Award for 'Best Villain and Best Newcomer,' emancipated herself from her parents at the age of 15, just as her career was taking off. Alicia's emancipation tale differs from others in that there was no familial strife, abuse, or rebellion, but rather a move toward a brighter and more successful future.
Alicia and her father had discovered a location in Oakland, California that would legally emancipate her from her parents so that she could work "crazy hours" compared to what a kid is permitted to work when she was offered a role in "The Crush."
The father of the 'Clueless' actress went ahead with the emancipation because he wanted the best for his daughter, although she was legally separated from her parents. The actress's parents prioritize their daughter's interests and sentiments, which she greatly enjoys. She was still her father's daughter and had no regrets.
Macaulay Culkin
At the age of 16, Macaulay Culkin, an actor and musician best known for his part in the film "Home Alone," emancipated himself from his parents. Because of his film's success, his father, Kit Culkin, quit his profession and joined his mother, Patricia, in auditing the actor's accounts. The couple spent 15% of his earnings, and the money and fame followed them around.
According to sources, Macaulay worked more than a teenager was allowed to work at one point, but Kit was not ready to give up. When Kit wanted many things, it became quite complicated, and it ended up ruining Macaulay's career.
Kit's hatred and jealousy over his own son for achieving things he desired to achieve in his life later led to the actor's revelation that his father was both psychologically and physically abusive to him. When Kit and Patricia divorced in 1994, Macaulay discovered that he was valued at around $50 million and chose to take control of his finances.
Later in an interview, Macaulay stated that he only wanted to remove his father's name from the list, but that to avoid a messy issue, he removed both of his parents' names. The actor further stated that the matter was misinterpreted since he removed his parents' names from his trust fund.
Michelle Williams
Michelle Williams, four times Oscar nominee, is recognized as one of the entertainment industry's national treasures, having begun her profession at an early age. She is known for her exceptionally portrayed vulnerable characters on-screen.
On the one hand, Michelle was home-schooled and was attacked by the headmaster of her school for being a suitable representative of the ideals that the institute believed in.
The actress was emancipated from her parents at the age of 15 so that she could work longer hours than a teenager is allowed. She went on to star in the popular teen drama 'Dawson's Creek,' and quickly rose to fame. Following her independence, she began to select the films and parts that she enjoyed. She relocated to Burbank, California.
Leighton Meester
Leighton Meester, who rose to fame as feisty 'Blair Waldorf' on 'Gossip Girl,' did not have the same opulent upbringing as Blair, but she was content. Constance, the actress's mother, was incarcerated during her birth (technically she was shifted to a hospital but still had 16 months of her sentence).
Leighton's parents divorced soon after her mother was released from prison, leaving the family in financial ruin, but this did not prevent the actress from having a joyful and carefree upbringing. Soon after, the actress began landing modeling assignments and relocated to New York to pursue her acting career.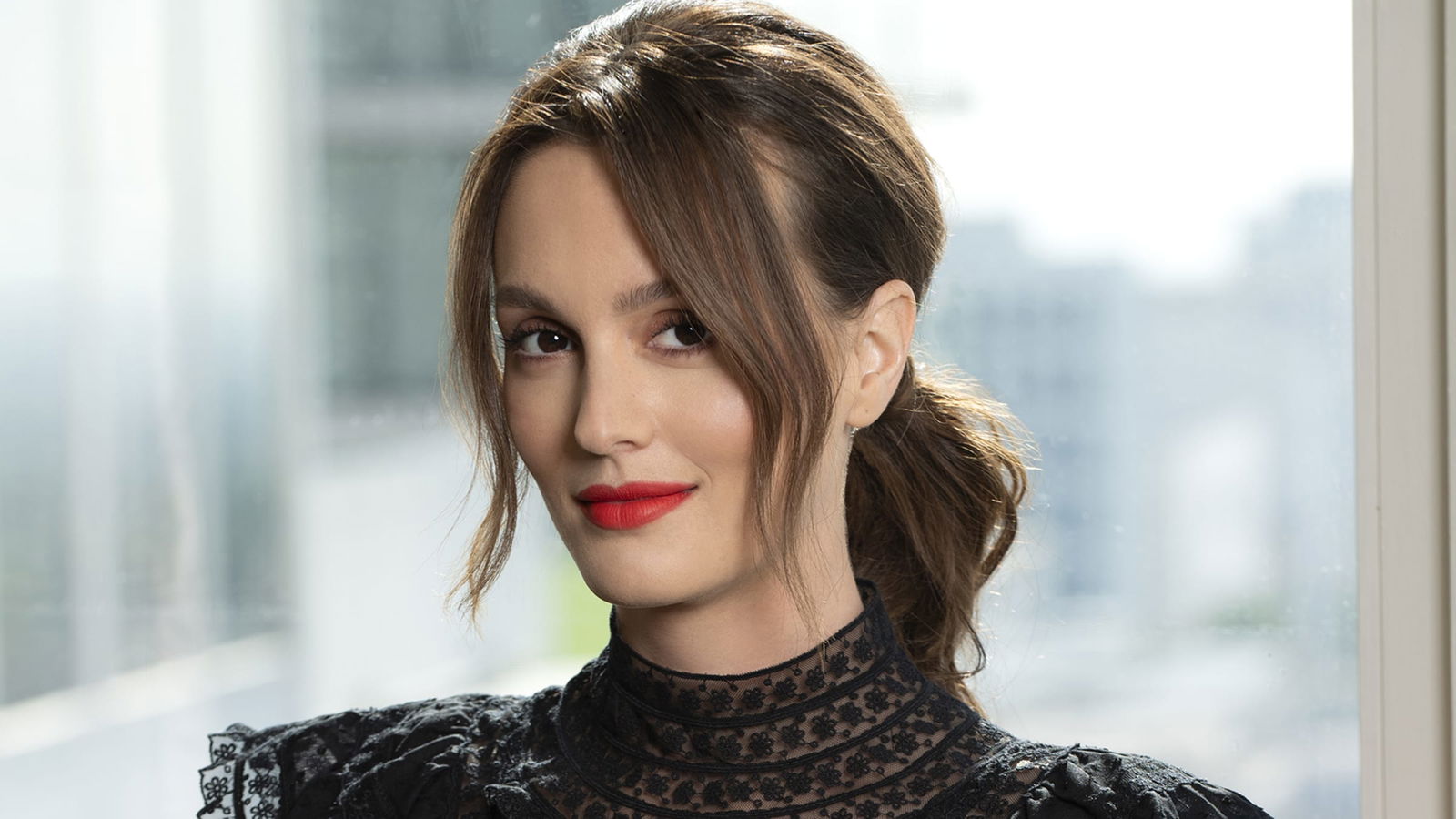 As fiery as Blair Waldorf's character was on the show, Leighton is equally fiery and committed to her career. She soon enrolled in acting classes with adults to improve her chances of success. When she secured her job as Blair Waldorf and lived her dream life through a fictional character, Leighton's relationship with her mother began to sour and eventually became difficult.
When she discovered that her mother was using the money she set aside for her brother's medical care to pay for her cosmetic treatment, she legally cut her mother off from her funds. The actress' father is very proud of her and calls her an inspiration.