Everyone wants to have a good time when watching a movie/series/documentaries/plays, etc. in the entertainment sector, but they also want to see a true reflection of their community, culture, beliefs, and feelings.
The entertainment business has long served as a link between individuals and society, and the variety of genres, subjects, and concerns that a film/series/documentary/play can address is limitless. This is because everyone is drawn to this side of life and believes that what they see on TV can have a positive impact, but the industry has always struggled to accurately portray people with disabilities on the big screen.
People with disabilities are frequently depicted in controversial storylines that portray them as objects of pity or inspiration in film, television, and theatre. Few stories handle disabled characters from a holistic, unbiased perspective.
George Robinson who portrayed Isaac on Netflix's Sex Education was not only praised for his acting but also the fact that his character was written in a real, raw, and honest form that was relatable to people with disabilities. George mentioned in an interview, "The feedback I've got from within the disability community is that it's really refreshing to see someone who is so comfortable within themselves and not questioning their existence." The intimate scene between Maeve and Issac in 'Sex Education' meant so much to showcase that people with disabilities are humans with the same desires.
In 2019, Fuchsia Carter who uses a wheelchair shared that she signed up for an audition that mentioned that people with disabilities were welcomed and when she emailed the production company to ask where the building was, the answer she received was, "Regrettably, the space we perform in is only accessible by stairs." But they were delighted if she wanted to audition. She shared further, "I often get asked if I can show able-bodied actors how to use a wheelchair convincingly. I'm like, no, you can either hire me as the actor for the character or you can go jump." The actress later added, "I don't want to be given a job because I'm disabled. I want to be given the chance to show that I have talent."
In October 2018, Selma Blair announced and acknowledged her multiple sclerosis diagnosis to the world and recently received the Equity in Entertainment Award for increasing the visibility of people with disabilities in the industry at The Hollywood Reporter's Women in Entertainment Power 100 event.
James LeBretch while talking to actress Selma Blair added, "There have been effective ways of increasing the number of women or people of color or LGBTQ people in the industry and to give them on-ramps for directing, for writing, for producing. And that simply needs to be done for the disabled community. There's a whole wing of the Writers Guild of people with disabilities. There are incredible people out there who are fighting to build their careers. One in four adults has a disability, but we're so underemployed in the industry and so under- and misrepresented on the screen. This is Hollywood's responsibility. I'm not saying that this is a walk in the park. Everybody has to adjust or make changes."
Selma added to the conversation, "[We don't want to hear, ] "Oh, a special place for you." The aim is to have a special place for all of us. The same fun things that able-bodied people get to do, such as these retreats, [should not be] off-limits to people with disabilities. It's not written, "This is for able-bodied people," but we know it feels like that when you can't get in the door."
Actor Christie Bruno who has cerebral palsy and is famous for her role in 'law and Order' received a degree in acting and directing in 1998 shared that once dance movement classes were typically a requirement for her program, but she did not have the opportunity to take them. She added, "They wouldn't teach me because they didn't know how to teach me. They probably didn't want to be responsible for whatever liability they thought that that would bring, so basically they refused to allow me to take their classes." When she inquired the administration department of any other way to learn, they said she has nothing to worry about, to which she replied, "I was like, wait a minute. I'm paying all this money for education. I want to be afforded the same education everyone else is getting."
Maysoon Zayid during a panel discussion expressed the desire to have a disabled Disney princess so that the children with a disability could feel the part of the 'normal world' too. She said, "People with disabilities face enormous amounts of bullying, violence, and discrimination. Positive images of disability can stop that."
Recently, the Marvel Cinematic Universe took a huge step as they cast Lauren Ridloff as a part of the 'Eternals' and she plays the first deaf superhero, Makkari so when she saw herself on-screen she said, "I didn't really see anyone like myself ever represented on the screen. It felt like it was a lifetime of waiting. ... It was definitely life changing. And I hope that this has the same impact on different communities, people who have been marginalized or are underrepresented in this industry."
Later, in Hawkeye, Alaqua Cox plays the role of Maya Lopez who is deaf and shared, "The deaf community is in huge support of this role because they want to see deaf people represented in these deaf roles. ... Most of the time, it's hearing people that take these roles, but finally, authentic representation is here." She also shared that her co-stars Jeremy Renner and Hailee Steinfield learned basic ASL to communicate with her which meant a lot to her as a deaf person, and she felt welcome on the set.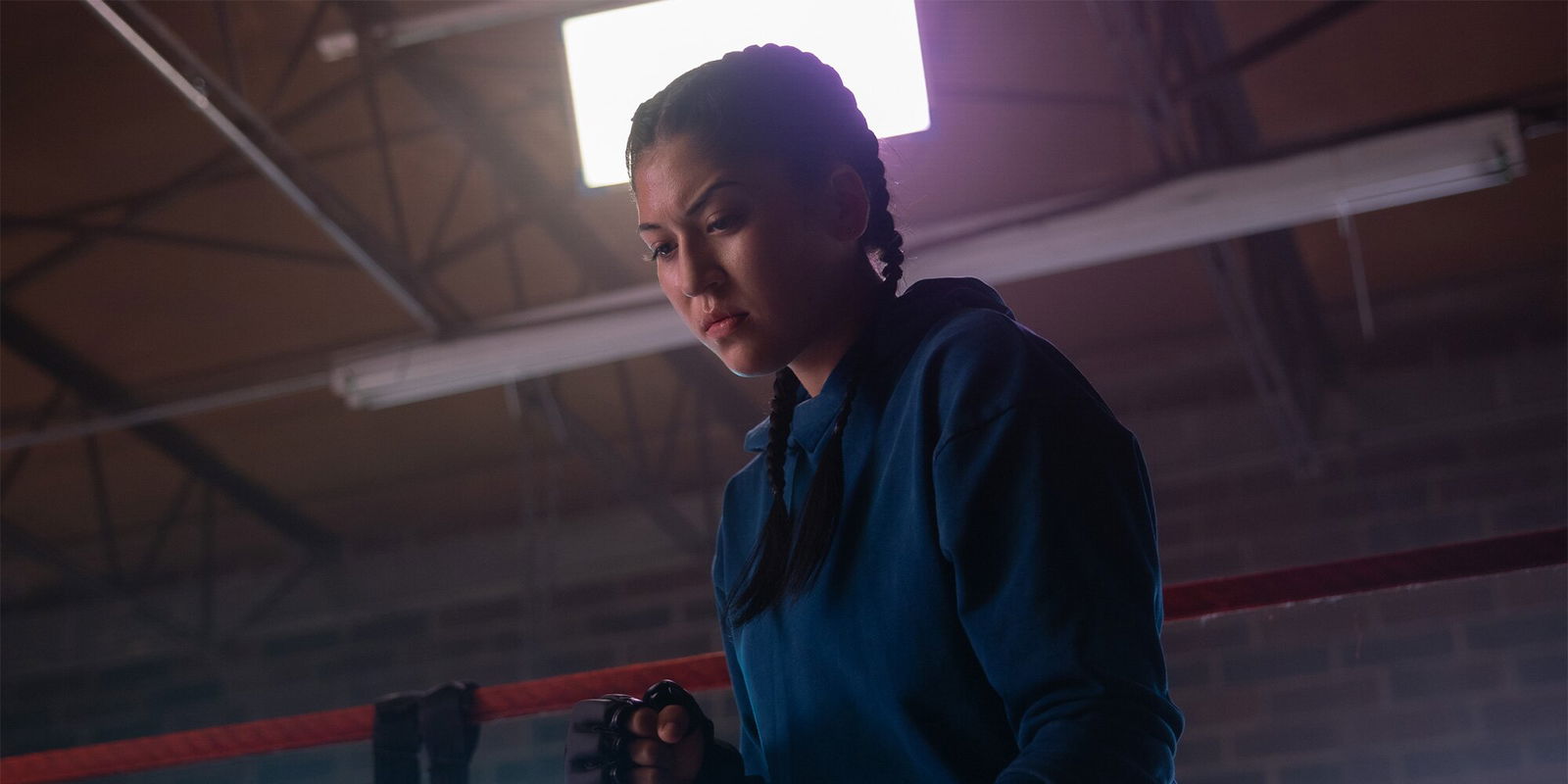 Actress Jameela Jamil also turned down a role as a woman who is deaf because she believed that she was not the right choice for the role and a woman who is deaf but with brilliant acting skills to play that part. She said, "I think you have to make those choices and not be too greedy and make space rather than take space... I don't want to be part of erasure."
Actor Alex Barone wrote in an essay for the Hollywood Reporter that he dislikes the fact that actors with disabilities are only expected to play characters with disabilities and solely talk about their disability as if that defines them but in reality, the disability is just a minor part of their lives and conversations. He wrote in the essay, "There are still so few breakthrough examples of authentic portrayals of people with disabilities in film and TV. That's why I'm proud that in Hulu's upcoming series Dopesick, I play a guy, Tucker, who happened to lose fingers in an accident and jokes about it with his doctor, played by Michael Keaton. Dopesick's writers didn't make Tucker's disability a sad character trait but rather just a part of his story."
The performers cited above are only a few examples of how the industry portrays disabled people. Sure, the world and mindsets are changing, but the authenticity and rawness of the characters on-screen are still lacking, which is why actors with impairments are often overlooked when portraying a character with a disability.
People who advocate for people with disabilities believe that the industry will give them due credit and that artists with disabilities will be hired based on their talent and given more opportunities than they currently have, particularly for characters with complex stories that are not centered on their disability.