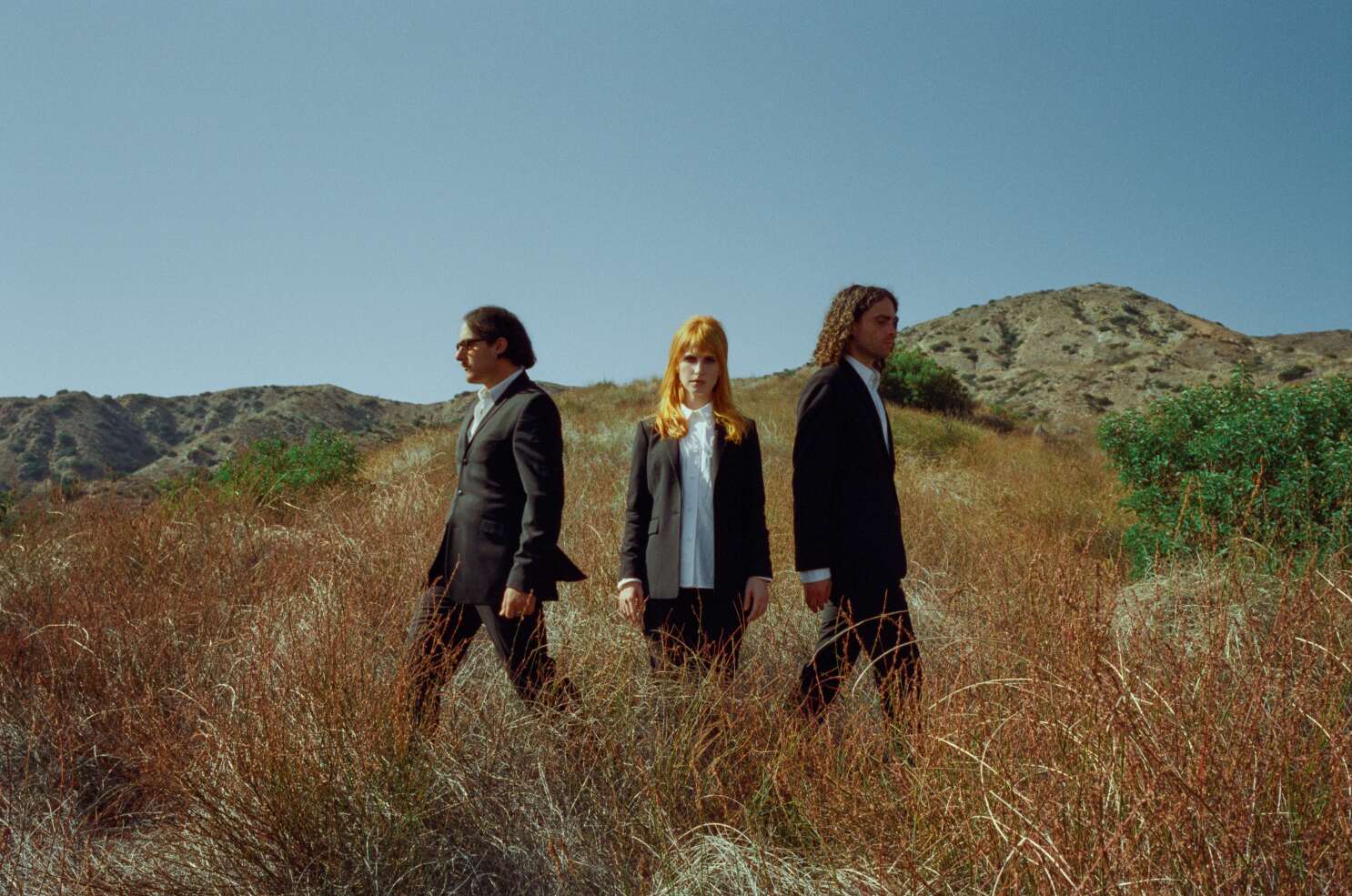 Hayley Williams talks about the Paramore break and upcoming album.
During a conversation with Radio 1's Future Sounds with Clara Amfo, Paramore's singer Hayley Williams shared that the band that took a break during the pandemic had an upside and explained that they needed it to find their identities apart from their band and all the public projection they get in their life. The band decided to take a break after Taylor York's family friend died, and the band members realized that nothing was worth risking their health and that they needed to take a break and do normal things.
The band is returning to perform live after four years with new music from the album 'This Is Why. It is all set to be released in February 2023 via Atlantic Records. The 33-year-old singer said that she looks back favorably on the unexpected break they took and shared that the time off had collectively helped the three of them to shape up the new vision they see for the band in the future.
Hayley Williams explained that she does not think that she would have slowed down or would have been able to spend time with family if it weren't for the pandemic or the break the band took and mentioned that she was glad that she was back home because she said that she could be a part of her community in Nashville and she got to be a part of it as citizens, as friends, a daughter, a sister, and not just a singer from Paramore.
Hayley also mentioned that she did still think about her life as a performer during the ridiculously tragic time, explaining that she thought about the fans, the shows, and the entire time they were writing the entire album, 'This Is Why. The band is currently promoting their new single, also titled, "This Is Why," and Hayley Williams said in a recent interview with The Guardian that the music video they shot for the single is not even a performance-heavy video, but she is still sore.
The band includes Hayley Williams, Zac Farro, and Taylor York, and during the press release of the song, the singer said that This Is Why was the very last song they wrote for the album and said that she was so tired of writing lyrics, but Taylor York convinced Zac Farro and her to work on this last idea and they came up with the single, which is almost like the title track for their entire album.
According to Hayley, the song perfectly captures the range of absurd feelings and emotional ups and downs that come with living in 2022 and having survived even just the previous three or four years. She said that the people would think that have discovered a deep-seated need to be nicer or more compassionate following a pandemic of fucking biblical proportions and the approaching doom of a dying world. Hayley Williams recently discussed the band's reunion with Apple Music 1's Zane Lowe, saying that she believes it was crucial for them to take a break from having their identity associated with Paramore. And it goes without saying that the internet has always been something akin to the Wild West, only crazier in recent years. Therefore, it is more crucial than ever to safeguard your energy.
Zac Farro stated that although it is a job at the end of the day, it is the best job someone could possibly have. However, one must decide to get up, put on a suit, and perform the job effectively. As a result, Zac asserted that he thinks practically everyone has a method for thinking through the information required to get to and perform well in this role. The result is a better Paramore because when you return, you are that much more, whether you temporarily remove yourself from it or it has no identity linked to it. He continued by saying that he is so grateful to have had some time to himself.
During his break from drinking, Taylor York declared that he wanted to delve deeper inside himself to understand why and how things happen the way they do. Taylor, who revealed his relationship with Hayley Williams, a band member, claimed he is a pretty introvert person with interests and a career that go against that. He was able to firmly declare, "Let's do it," when the decision was made to do Paramore once more. He needed to let Hayley and Zac know that he wanted to do this.
According to Hayley Williams, the first song they wrote for the new album explores how one can't control someone's opinion of them. She said, it's going to explore how it feels to realize there are times in one's life when you were the bad guy or you said something you didn't even really believe" (Misery Business), and that ends up defining you for certain people. What else is there to do than keep evolving and pushing yourself? That has brought with it a calm lightness.