Kendall Jenner and Devin Booker have split. Once again.
According to sources, model and reality TV star Kendall Jenner and NBA pro-Devin Booker have called it quits. Yet again. The sources confirm that the couple broke up last month adding that it was mutual and there has been no hostility between the two of them.
According to sources close to the former couple, the pair is young and incredibly busy with their career paths, making it challenging for them to take priority in their relationship with their work schedule, which is why they chose to call it quits. According to the sources, there are no ill feelings between the two, and their agreement was mutual.

The insider continued that both Kendall Jenner and Devin Booker care for each other but are enjoying their single lives, staying busy and focused on their careers, and spending time with their loved ones. A source shared with ET that the former couple believes that just because they are no longer together, that in no way means that they do not want to appreciate or be supportive of each other, so they are going to do that.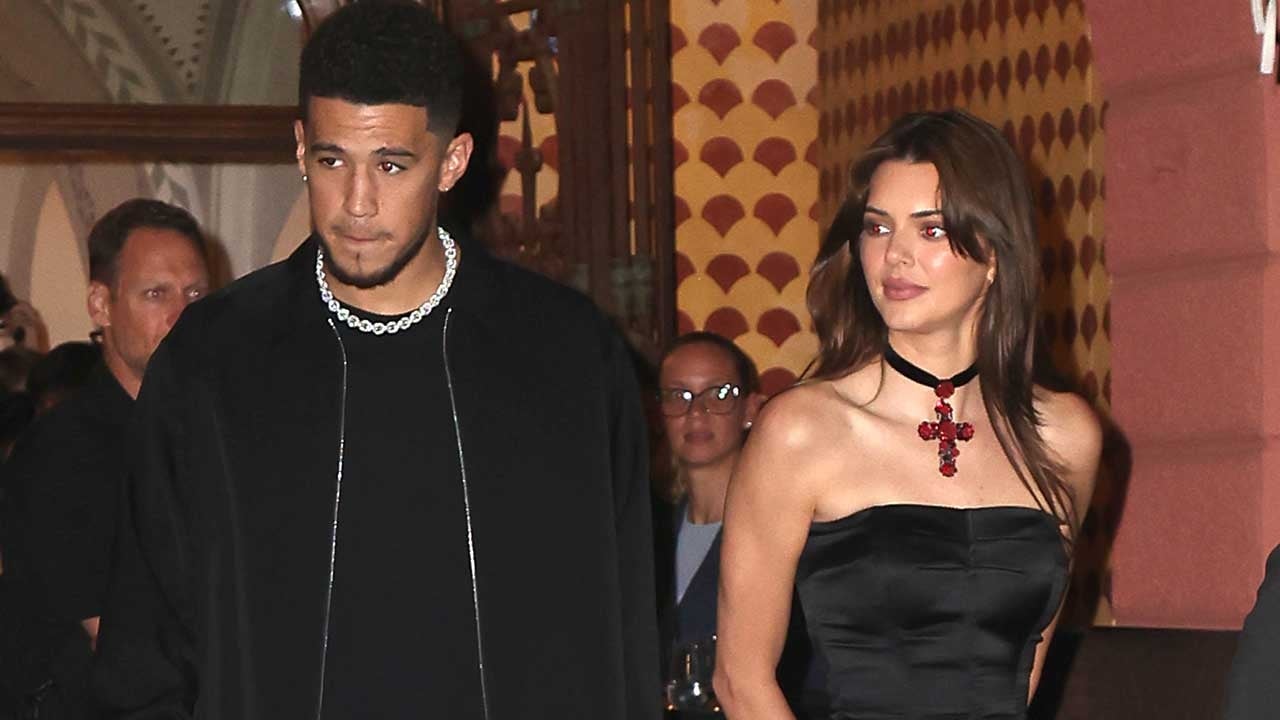 Both Kendall and Devin have immense respect and love for each other, and because they connected over so many things, which also included their love for wilderness and being down to earth, the former couple believes that they can still appreciate each other and be supportive of each other even if it's from a distance. According to the source, the former couple attempted to be understanding of each other's hectic schedules, but it just became too much for them right now. Devin Booker is a gentleman who has always regarded Kendall Jenner with dignity and he intends to continue doing so.
Kendall Jenner and Devin Booker were first linked in June 2020, and it was reported in June 2022 that they had decided to call it quits, but then they reconciled, and it was known that the model was more into the NBA pro player than ever.
Kendall Jenner's point of view on relationships was altered by the couple's on-again, off-again romance, according to a source at the time. They claimed that despite her sisters all becoming mothers and settling down, and as shown on their show, her mom, Kris Jenner asking her to think about starting a family, Kendall was never interested. She has always focused on her professional life and spending quality time with friends or family, and she has been quite vocal about it, but her preferences have recently shifted. She felt like it was finally time to start thinking things through.
The source also revealed that what harmed the relationship this time was similar to what drove the couple apart before. They claimed that some of the issues that arose during their previous breakup which happened in June were still present in their current relationship. They clarified that factors such as Devin Booker's desire to consider his career over relationship objectives, while Kendall Jenner seeks something a little more serious than what Devin can currently offer. Although the source mentioned that Kendall Jenner is also in good spirits, according to her friend, because she has a strong support system. Kendall is coping fairly well with the breakup, and having her female friends and family around her has helped a lot.

A source close to the star exclusively told HollywoodLife that Kendall and Devin's relationship has had its ups and downs, so no one was surprised when they announced that they had broken up again. Kendall has no problem maintaining her friendly relationship with Devin, but she sees no chance of them reconciling. She believes that the ship sailed and is having to look forward to living the single life for the time being.