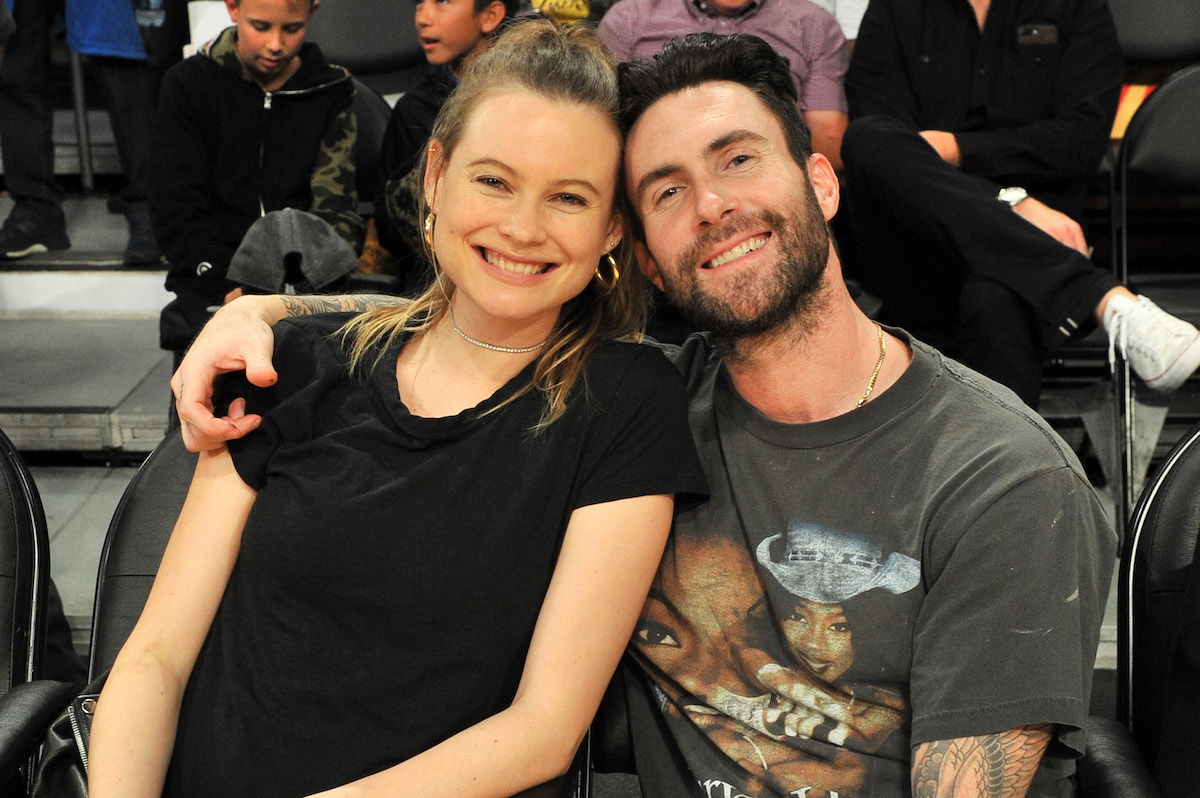 Celebrities react to Adam Levine's cheating allegations.
On Tuesday, Adam Levine addressed the cheating allegations against him on his social media after Instamodel Sumner Stroh accused him of having an affair with her for over a year and cheating on his wife Behati Prinsloo in a series of TikTok videos.
Adam Levine shared that that he acted irresponsibly by flirting inappropriately with anyone other than his wife and made it clear that he did not have an affair with her, but added that he did cross the line at a regretful time in his life. The musician acknowledged that it occasionally got improper and claimed he has spoken with his family about it and made aggressive measures to address the issue.
Maroon 5's singer said that his wife and his family are all he cares about in this world and added that being this nave and stupid enough to risk the only thing that truly matters to him was the greatest mistake he could ever make. Adam Levine mentioned in his stories that he will never make the mistake again and he takes full responsibility for his actions. They will get through it. He concluded that they will get through it together.
After Adam Levine shared his statement, actress Sara Foster shared her views on the situation and mentioned that the problem lies both with Adam Levine and Insta model Sumner Stroh, laying a lot of responsibility at Sumner Stroh's feet. Sara explained that the woman chose to make a viral TikTok video, putting everything out there for the world to witness, along with a pregnant woman, to see when she could have just messaged her privately. Sara Foster mentioned without taking any names that no one feels sorry for the woman as she knew that the man was married and still participated.
Emily Ratajkowski had a slightly different opinion from Sara Foster, mentioning that she still doesn't understand why everyone continues to blame women for men's mistakes, especially when someone is talking about 20-something-year-old women dealing with men in positions of power who are twice their age, adding that the power dynamic is so skewed it's ridiculous. Emily further said that if someone is in a relationship, they are obligated to be loyal, so the whole other women are to blame thing, adding further that it's bad that it's designed to keep women apart.
The model-actress claimed that there is currently a significant issue in the culture where people simply label guys as monsters, bad, or nasty, but no one holds them accountable. Instead of merely stating that males need to alter their behavior, the model claimed that individuals frequently place the blame squarely on other women and demand that they do the same. That is sexism. It is stereotypical misogyny.
Chrishell Stause, star of Selling Sunset, wrote on social media that she despises it when men publicly apologize for infidelity by saying "we will get through it together." She added that males do not speak for the person who has been cheated on and believe that what they have done is sufficient.
Sumner Stroh described herself in the original TikTok video as being young and innocent at the time of the alleged encounter with Adam Levine and claimed to have felt "exploited." Adam Levine informed her that she is so incredibly attractive that it blows his mind in the screenshots she posted. The other text revealed that Sumner was 50 times hotter in person than Adam had said. She further asserts that he afterward messaged her in her direct messages to inquire if he had a son and if he may call him Sumner. Even though Sumner Stroh claims she had no intention of coming forward, she claims that after sharing screenshots with a supposed friend, that friend attempted to sell the images to a tabloid. Sumner Stroh claimed in a second TikTok video that she believed Adam Levine and Behati Prinsloo's marriage was finished.
The singer's yoga instructor Alanna Zabel recently shared that he did not treat her right and described that he would treat her like trash. Alanna said that he was a friend of hers and as far as she knows friends do not treat each other the way he treated her. Alanna also mentioned that Adam Levine had sent her a text that he wanted to spend a day with her naked which she thought was intended for his girlfriend, he by mistake sent it to her but the yoga instructor said that the text led to a physical argument between her and her boyfriend.
According to sources, the singer acknowledged doing inappropriate things behind his wife's back and acting foolishly. Behati is still quite furious about this. The model is completely devoted to her family, the insider said, and Adam is extremely understanding of how she feels and that she might need some time to process everything. Another insider claimed that he is making every effort to improve the situation. He has no desire to get divorced. The couple are expecting their third child together and were recently spotted holding hands in the public.
Behati has not yet commented on the situation.