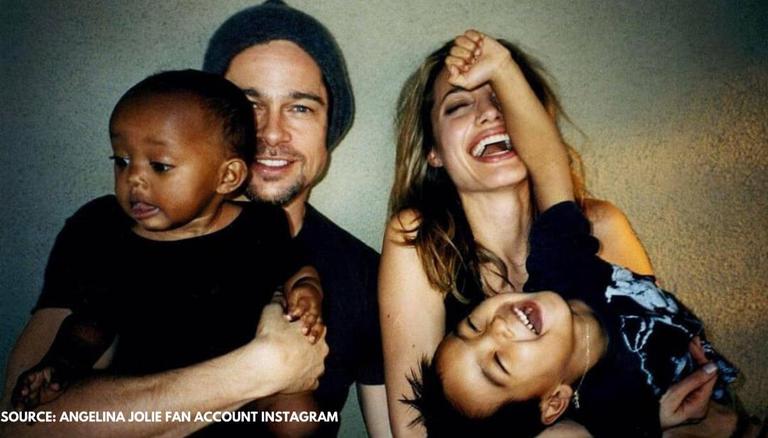 Brad Pitt is turning 58, and he wants to keep things "low-key." The world-renown actor is one of the most known faces of Hollywood, but even the most hyped celebrities also need some peaceful time for themselves.
So, this year, the star will be keeping his birthday a simple event as he celebrates another year of his remarkable life. A source close to the star shared with People magazine, "He plans to have a low-key birthday. Just sort of hanging out." They added, "He's staying low-key in general. That's really the kind of guy he is anyway." Most people with birthdays in December would agree with Pitt as his end-of-the-year birthday is "a natural time for reflection for him."
The star had a pretty great time on the screens this year as he got to star with Sandra Bullock in The Lost City, which is a romantic comedy film. The film will also feature other famous faces like Channing Tatum, Joey King, and Bad Bunny. His second project of the year is also a work he stars in alongside Sandra Bullock.
Of course, shoots did not go along as they used to because of the pandemic, and the source added, "It was a challenging year for everybody with COVID and filming amidst that." Still, the next year would bring in several new adventures and better filming opportunities.
But films are not the only thing going around the actor's head at the moment. Brad Pitt has been facing a long custody battle with his former wife, Angelina Jolie. Apparently, the actor is "trying to stay positive and think about next steps and look ahead and hopefully have an even more positive year." Pitt shares his six children with Angelina Jolie. They are Maddox, aged 20; Pax, aged 18; Zahara, aged 16; Shiloh, aged 15 and twins Vivienne and Knox, aged 13.
"The situation with the kids is still a difficult situation," said the source. It sucks. It is what it is. His kids matter the most to him. But there are just processes you have to go through." Still, it is great to have so many people support him, added the source, saying, "He is genuinely beloved. People really like him, and he does have a strong circle supporting him."
The actor believes that he and his former wife should forget all the bad blood in between them so that he could get to hang out with his children. In fact, a judge preceding over the legal custody of the couple and their claims to their six kids had agreed to let Pitt share the custody. But Angelina Jolie had said that she does not stand by the decision and "will never forget" Pitt. Additionally, she stated that she "still believes that justice will prevail."
The actress had also made a headline when she had arrived at the premiere of Eternals with her children in tow, looking ethereal in glittering outfits. Her two elder daughters, Zahara and Shiloh, looked especially regal as they attended various red carpet events with their mother.
While Angelina Jolie is not very vocal about their legal proceedings, a rep from the side of Brad Pitt had told Us Weekly, "There is an extraordinary amount of factual evidence which led the judge...and the many experts who testified...to reach their clear conclusion about what is in the children's best interests."
However, Angelina Jolie still states that there was domestic violence concern when she sought to divorce the actor and also remove her children from his care. She said that it was not an easy decision to make and added, "I'm not the kind of person who makes decisions like the decisions I had to make lightly. It took a lot for me to be in a position where I felt I had to separate from the father of my children."
Nevertheless, the actress also revealed that she is obliged to maintain her silence about the proceedings of her legal court battle and barely touched the subject of domestic violence in her family. Regardless, she let it be known that she feared for the well-being of her family and their safety saying, "Yes, for my family. My whole family," Jolie responded.
The actress has maintained that she does not want to talk too much about how things are furthering, but she still wants her family to rise above all of it and heal from the wounds of the past. She included her former husband in her prayer where she mentioned that she wants her family to heal.
"It's not that I want to talk about anything really, because I just want my family to heal. And I want everyone to move forward – all of us, including their dad. I want us to heal and be peaceful. We'll always be a family," said the actress.
Only time can tell how the family will sort out the matters between them and if the children will get to have a fully functional family again.