According to reports, Amanda Bynes, whose nine-year long conservatorship was recently terminated, could return to acting but only for a reboot of her hit sitcom "What I Like About You".
Amanda Bynes recently spoke to TMZ and shared that she is very much interested in reviving the sitcom if it happens, before adding that she has not spoken about the idea of a revival or reboot of the show with former co-stars Jennie Garth and Leslie Grossman, but if it happens, she'd love to be a part of the show once again.
The actress, who has stayed away from the spotlight for a while now, states that she misses the cast of the show and would love to have an opportunity to work with them if given. Amanda also mentioned that she does not miss acting but she genuinely loved the show, so she would be down for it and go back to acting if it happened.
Jennie Garth on other hand spoke to Yahoo! Entertainment and shared that although she has some great memories from the show, she is not sure if the timing is right for a reboot. She went on to explain to the publication that she has had some great relationships with the people who were on that show, and she would love nothing more than to revisit that, but she is not sure if it's in the cards right now.
But while appearing on Behind the Velvet Rope with David Yontef, Jennie on asking about the probable reboot shared that she has learned that you never know and added Never say never. The actress went ahead to appreciate and acknowledge the relationship she shared with Amanda Bynes on the show and mentioned that she would want to do the show with Amanda and just want to make sure she was in a place where she wants to do it. Jennie mentioned that Amanda and she are like sisters off-screen and they share a great relationship and she wishes nothing but the best for her.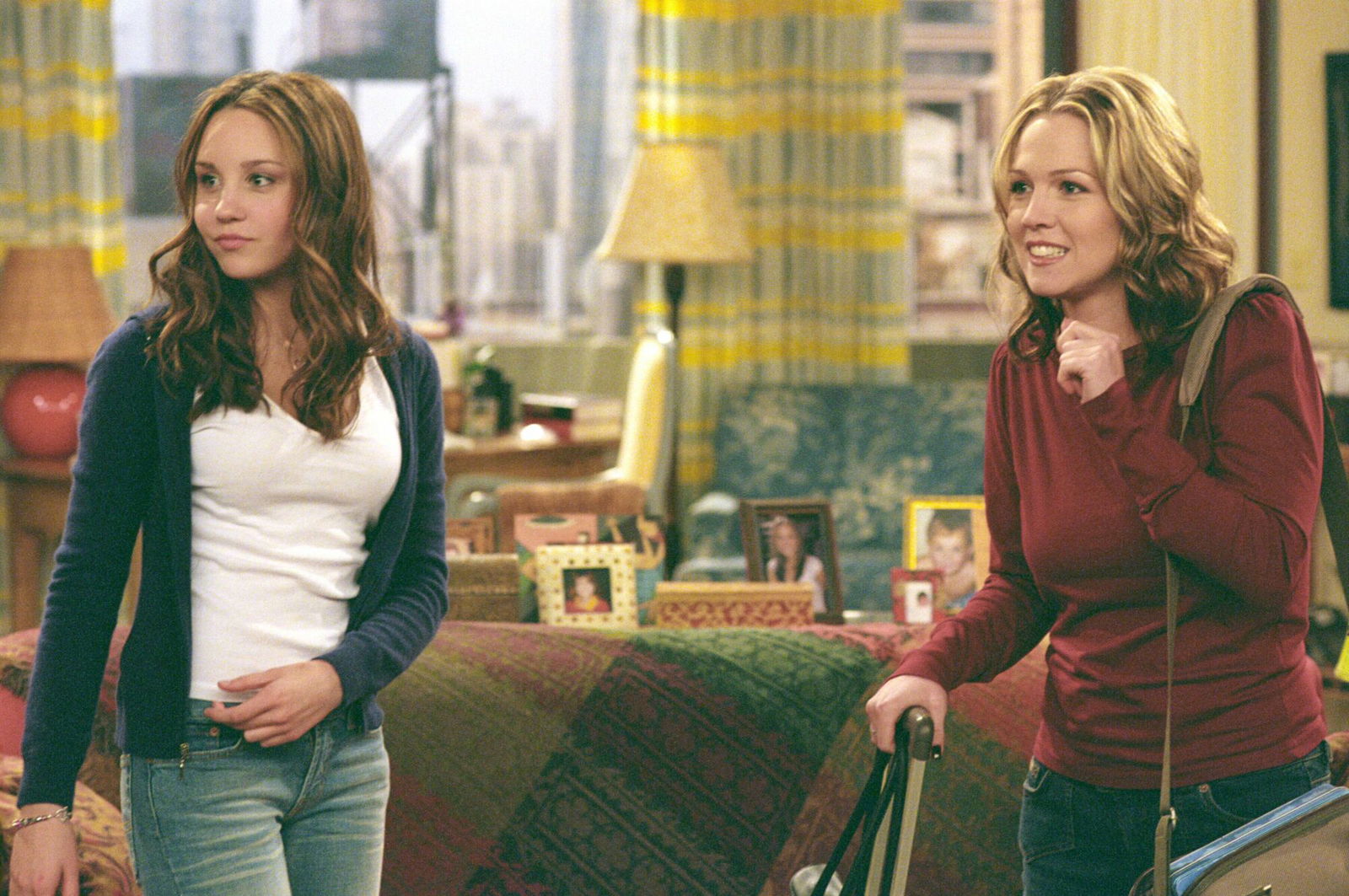 What I Like About You follows Holly (Amanda Bynes) as she moves to New York to live with her elder sister Valerie (Jennie Garth) after their father is moved to Japan. Lauren (Leslie Grossman), Val's best friend, had occasional appearances in the first season before becoming a regular character in seasons two through four. The final episode of What I Like About You aired onMar ch 24, 2006.
In March, Amanda Bynes' attorney David A. Esquibias was asked if the actress who had stayed away from the spotlight for years would return on-screen to which he said that Amanda Bynes does not have any plans to return to acting as of now but one cannot rule out that possibility for future. Her attorney added that Amanda Bynes who was recently released from her conservatorship has a new life ahead of her, and she is so young. She is a great actress and everybody would love it if she decides to get back to acting at one point in life.
Amanda Bynes is currently engaged to fiancé Paul Michael and they moved in together right after her conservatorship was terminated and her lawyers shared that the actress is doing well and the couple has been making progress and looking forward to moving into a new property and she has been looking for house furniture and everything right now is exciting for her. Amanda Bynes is also happy that her family is there to support her.
But recently the reports suggested that the actress had kicked her fiancé out of the house after she found that Paul had relapsed but Paul denied the allegations that he and Amanda were having issues. Via a social media story, Paul clarified that Amanda thought that he had a stash which is not true and he is currently sober and full time working. Paul also added that he is in pre-law class and doesn't have the time to be making these statements, so he just wanted to set the record straight. The couple was later spotted together looking comfortable so maybe it was a mere misunderstanding after all.