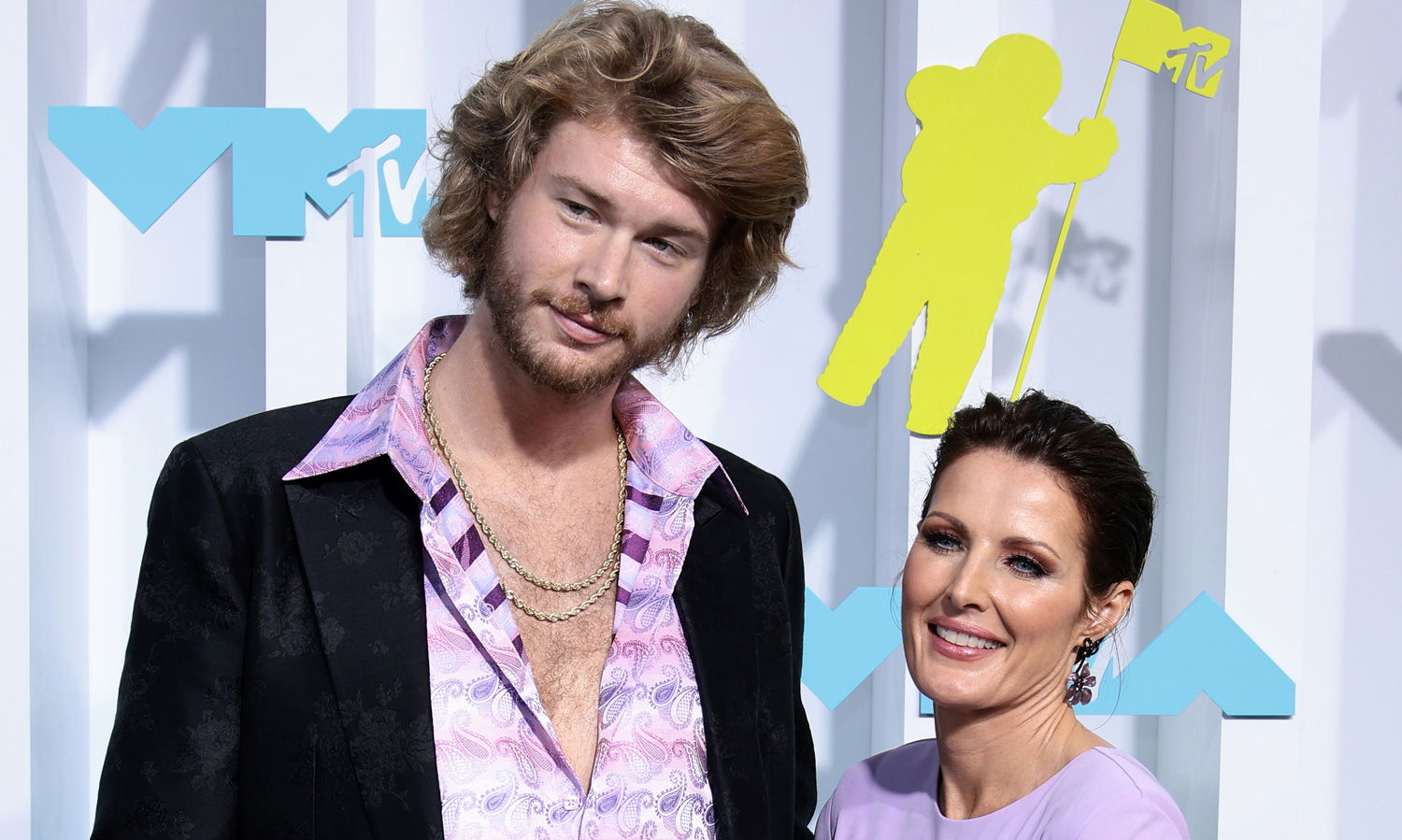 Yung Gravy defends Sheri Esterling.
After walking the red carpet together at the MTV Video Music Awards 2022 on August 28th, Yung Gravy comes to the defense of TikTok star Addison Rae's mother, Sheri Esterling, and their PDA on the red carpet.
The internet went into a frenzy, and many people had a lot to say about the couple, and Sheri Esterling was causing quite the internet stir with her public display of affection, and someone mentioned that they did not want to be Addison Rae today because she was trending alongside her mother.
The rapper replied to the tweet, stating that Sheri Esterling is newly single and living her life, and asked everyone to leave her alone. During the pre-show interview at the MTV Video Music Awards 2022, the rapper spoke about his rumoured relationship with Sheri Esterling and shared that they met online, connected right away, and added that he is from the furthest North and Sheri is from the furthest South. Yung Gravy shared that he is into MILFs and Sheri Esterling is kind of the queen of MILFs, so he figured that it was a perfect match.
While speaking to Entertainment Tonight's Rachel Smith, Yung Gravy shared that his desire to date older women comes from the fact that they are a more experienced, underserviced community, and, according to him, they deserve more attention, so he thought he could be that one. In his song "Martha Stewart," Yung Gravy sings about his desire to date MILFs and shares with Rachel that he can see how people have started to give MILFs more attention since his music dropped.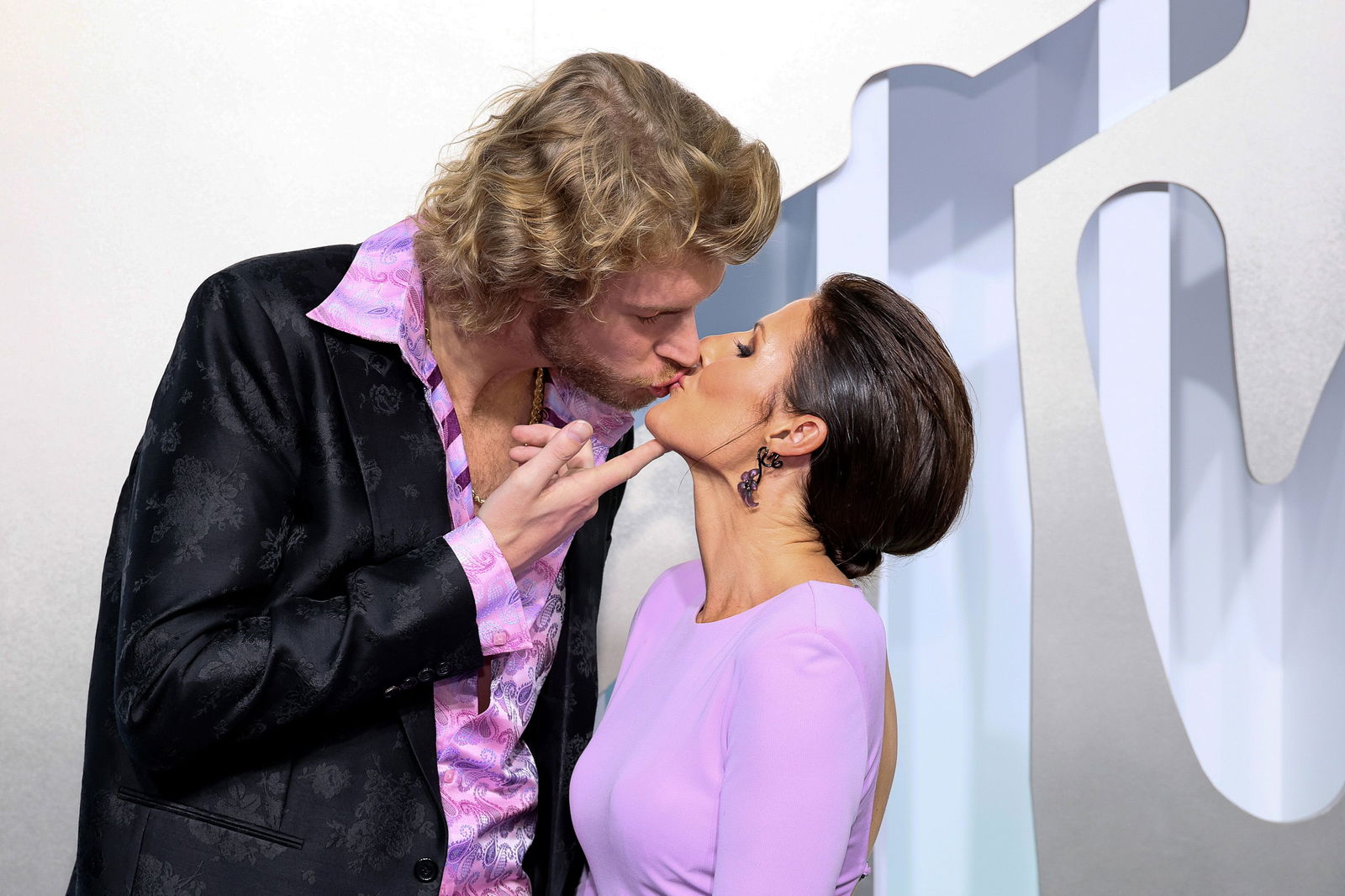 Sheri Esterling said that she liked the young rapper as she finds him wholesome and when Yung Gravy appeared on the BFFs podcast on August 3rd, he shared that Sheri had shown some love towards him via DMs and he responded with some love and now they are just being cute, making videos back and forth and sending DMs to each other.
Sheri Esterling shares Addison Rae, Enzo, and Lucas with ex-husband Monty Lopez. The estranged couple had separated when Addison Rae was young, only to get married again in 2017, but that did not last forever as they spilt up for good recently. After the couple's red carpet debut, Monty Lopez took to his social media and shared a shirtless picture of him with a caption thanking Yung Gravy for taking the leftovers (Sheri Esterling) and writing that he would rather spend time with his daughter and two grandkids that Sheri made him abandon as a child to be with her.
Monty Lopez concluded that never let a woman make you choose between her and your blood child. After a 25-year-old influencer named Renée Ash claimed she had a five-month romance with Monty Lopez, Sheri Esterling and Monty Lopez parted up. Additionally, he has been seen in a number of social media videos interacting flirtatiously with girls who look to be his daughter's age, including a now-deleted TikTok.
A source shared that the couple separated a year ago and the boys had been living in Louisiana with her. After the rumors of Monty Lopez cheating on Sheri surfaced online, she shared that personal matters being brought into the public are always challenging and overwhelming for anyone, she included but said that she would be okay.
Sheri said that she will always try her best to try to protect the kids as they are her priority. She explained that the children and their delicate hearts and minds are always something that she is looking out for. According to Sheri, she wants to make sure that they feel safe and comfortable and are certain that everything will be well and added that she appreciates the love, support, and thoughtful remarks from everyone. It truly means a lot to her.
A source close to Yung Gravy has shared that the romance between Yung and Sheri is nothing but viral bait. It's a PR relationship and nothing real. According to the insider, Sheri Esterling is basically in a phase where she wants to show her ex-husband that what he did was a mistake and is going to find the the hottest young man and it would have been Pete Davidson if she could have reached out to him, but the best-case scenario at the moment is Yung Gravy. It is because of Monty Lopez's rumored romance with 25-year-old Renée Ash why Sheri Esterling wants to show Monty that she could be with a young person too.
Addison Rae, though, feels otherwise. A source close to Addison Rae shared that the TikTok star who is almost the same age as Renée Ash and Yung Gravy is mortified by the turmoil her parents are embroiled in. The insider also said that even though Addison had witnessed her parents' ups and downs throughout the years, but the current situation is beyond she could image and has made things very challenging for her to process.