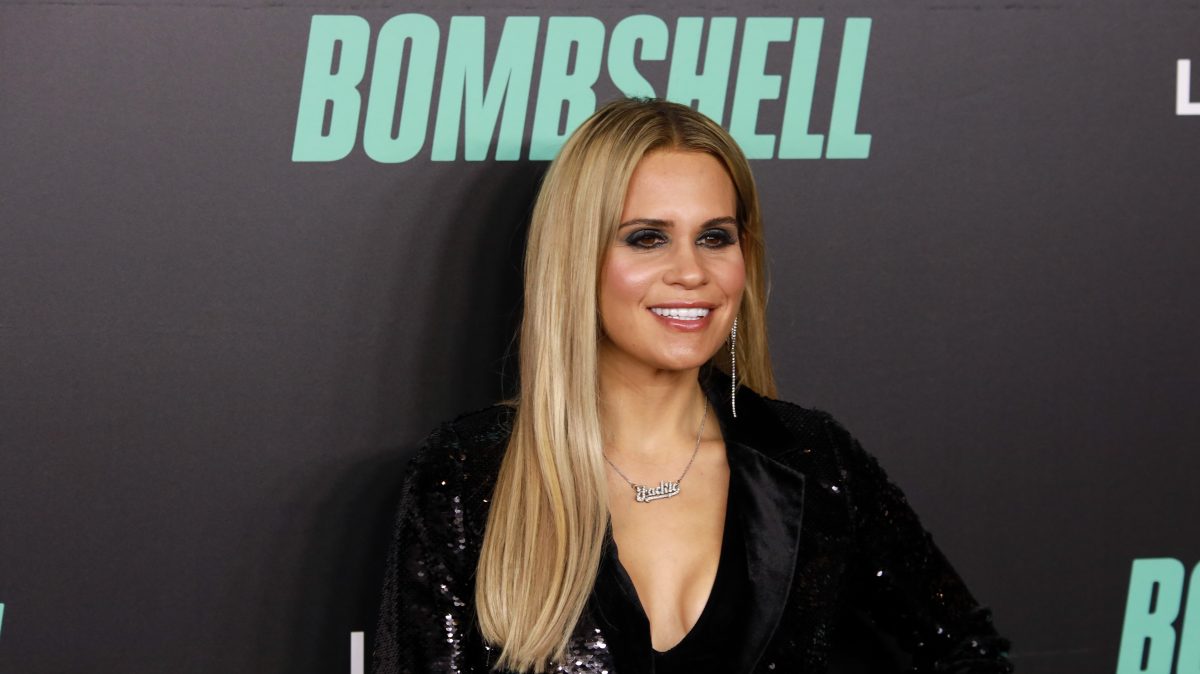 Trigger Warning: Eating Disorder
The Real Housewives of New Jersey star Jackie Goldschneider is opening up about her mental health struggles (eating disorder- anorexia).
In a heartfelt post shared on social media, the reality TV star Jackie Goldschneider got candid about her challenges with eating disorders for the past 18 years and how she has started her journey to recovery.
Jackie Goldschneider said that her eating disorder (anorexia) had taken complete control of her mind, body, and life and the perceptions she had about herself had prevented her from seeking professional help. She wrote in her post that she has been battling with eating disorder for about 18 years and had developed dangerous habits, secretive behavior, and obsessive eating and exercise patterns over the years which she wants to change now.
Jackie added that she was afraid to let go of all of her eating habits because she had this perception of herself being thin and not gaining weight that she was almost ashamed of her behavior around food and was scared that people would not understand her situation. She shared that she, a middle-aged woman and mother of four young children, did not know how to seek help.
Being in the situation made Jackie Goldschneider realize that a lot of people who suffer or battle with eating disorders struggle in silence because of the stigma that surrounds the eating disorder or other mental health issues, and sharing her story meant so much to her not only because it gave her sense of relief but also because she believes that there might be someone out who is going to seek help after listening to her story. Telling her story further, she mentioned that she wanted to seek help during her darkest days, along with trying to look out for someone who had been through the same situation and recovered.
Recognizing her mental health issues and expressing her desire to be that person for someone out there she also thanked Bravo for giving her a platform to break her silence and talk about her challenges without feeling any sort of shame or insecurity. She although said that it was really tough for her to talk about all of her insecurities on the camera but urged the audience to seek professional assistance if necessary, explaining that there is no shame in seeking assistance and that it is available to anyone at any stage of their life.
Jackie Goldschneider had formerly talked about having body image issues as well and mentioned that she was in recovery but never in such a detailed manner. During an episode that premiered on Tuesday, Jackie Goldschneider was also seen talking to a therapist and explaining that she had always been on a healthier side since childhood along with sharing an incident from her school when a boy saw her applying lipstick and said that applying lipstick won't help her. Jackie mentioned that it was a traumatic experience for her and now she is really scared to let loose.
The reality TV star admitted to her therapist that she has been hurting her body for over almost twenty years and now she wants to make things right. During her conversation, she mentioned that her fear is of gaining weight and trying to understand if her husband would still love her the way he does now. Jackie Goldschneider also mentioned that her struggles with food has also affected her family and she thought she was in the process of healing but she was not but now she wants to work on it and be better.
People were kind and showcased their support for the reality TV star for being courageous and opening up about her issues, as they commented under her post that it takes a lot to talk about something like this and she has been a true warrior and example of strength to talk about it.
During her Clubhouse appearance earlier this month, Jackie Goldschneider shared with Andy Cohen that the process is intense, it's not easy but she is doing better and is at her healthiest she has ever been.
If you or someone you know is battling an eating disorder and would like to seek professional help please contact the National Eating Disorders Association (NEDA) at 1-800-931-2237 or go to NationalEatingDisorders.org. Please note that seeking help is not a sign of being coward instead it's empowering and taking control of your life.