If you are someone who likes watching blood and gore paired with a storyline that could keep you on edge for an entire show, there is no chance that you missed Vikings by Michael Hirsch. The series has an enormous fan base throughout the world, and if you are one of them, you will be delighted to know that Netflix is coming with a new Vikings series this February. Created by Jeb Stuart, Viking: Valhalla will be another window to see Norse history closely.
Lately, the creator talked with Collider about his new Viking series, what makes it different from the original Vikings, how he is dealing with the storyline, and more.
Jeb Stuart, also the creator of Die Hard, began his interview with Collider, sharing an interesting bit of news. While many people would simply not connect Die Hard with being a Christmas movie. However, over time, there has emerged a tradition where people do watch it during the holiday season. He revealed, "What's so funny is 30 years ago, or 25 years ago, it might have been not a Christmas movie, I mean Christmas movie, but if you keep switching your story around people will continue to debate, and they'll keep watching it at Christmas time."
Now, Jeb Stuart is working on Vikings Valhalla. If you are a Vikings fan, you sure want to know what is up with the series. Sharing how Stuart got the chance to come on the crew for the next Vikings adventure, he shared, "Morgan O'Sullivan, who was an executive producer on Vikings and he'd worked with Michael Hurst, brought me in and called me up. I knew Michael, we had developed a show together, but Michael wasn't really part of that at the time."
At the time, the creators did not have a clear-cut idea about where they wanted to head with the Viking story. But one thing was clear. They needed to do something to carry on the Vikings legacy, but there was no way they could come up with a Vikings season 7 these many years after the series finale. As for Morgan O'Sullivan, it was about expanding the storyline.
"Morgan just said, 'Look, we're thinking about continuing the story. We don't have anything. We don't really know what we want to do?' And I said I don't want to write season 7 of Michael's show. It's run its course as far as that's concerned," admitted Stuart.
Elaborating, he said, "Fabulous show, iconic, great characters, the action's terrific, so let me putter around in history for a little bit and see if there's a place to come in." So, the producer put in hours to do his own research on the world of the Viking's history and came up with many connections.
He revealed, "I did a lot of research. I got my Viking history up to the point where I could be stupid. Then I found the St. Brice's Day Massacre, which it's not a bank holiday in England. You don't really celebrate those genocides, but I thought, wow. For me, that had some cultural resonance and relevance for me that I felt like you could start a story because we had pagan Vikings at this time and Christian Vikings."
He explained, "Inadvertently King Aethelred gave King Cnut, and we gave the Vikings a reason to stop killing each other over religious differences and become Viking again, and I thought that's a very cool place to start a new series." Hence, began Vikings: Valhalla, a very new beginning for a series that has gripped the world for some time now.
The story features a 150 year time-lapse from where the original series left things. However, the characters he introduced are widely known to many people. "Then by bringing in Freydis and Leif from Greenland, I had characters that I could bring in and suddenly bring an audience up to speed 150 years later. Okay. What's it like bringing two people in, who are outside of that Viking culture from their great, great, great grandparents' day? So that was exciting for me. When I got excited, then they let me go, good place to go hunting," said the creator.
So for how long will the series continue? Vikings is a very popular storyline, and fans would definitely want more than a few seasons. The creator, being well-versed with the history of the Viking age, already has managed to create a general idea of what he would love to show his viewers as the story continues on.
For instance, he stated, "Harold Segerson has an incredible journey of his own, we know that. We know a lot about how the Viking age moved through the 11th century and goes to the Battle of Hastings in 1066, and William the Conqueror, and all of those type of things which has incredible Viking roots. William the Conqueror is a great, great, great-grandson of Rollo."
Sharing how he relayed his ideas to Netflix about the continual of the Vikings: Valhalla after season one, he said, "I said here's what the first season is. Here's what I'd love for season two. Here's where we would take the story in success into a future area. I'm hoping that people like Valhalla because I love this journey, and I'd sure love to have an opportunity to complete it."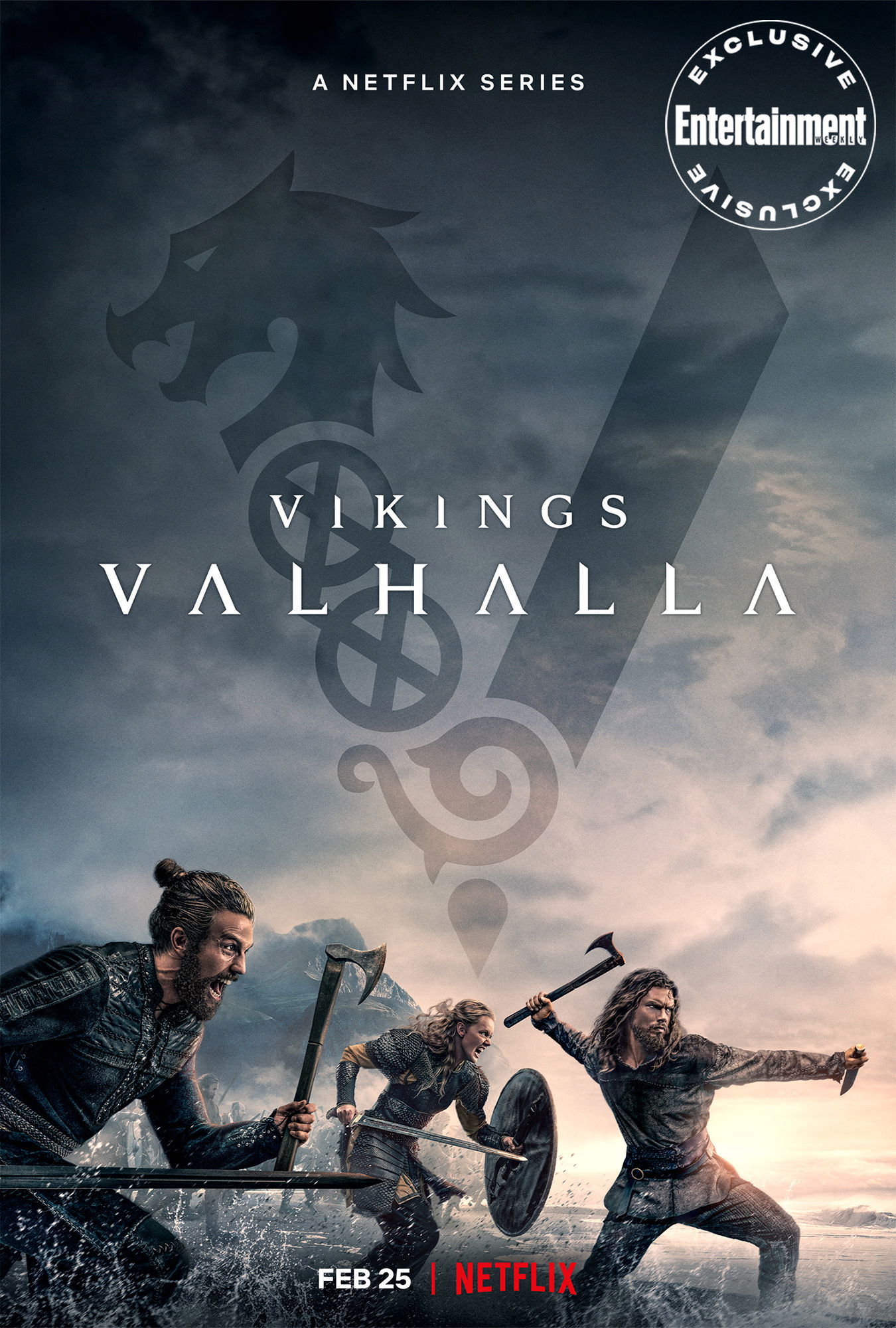 The series will premiere on February 25 on Netflix.