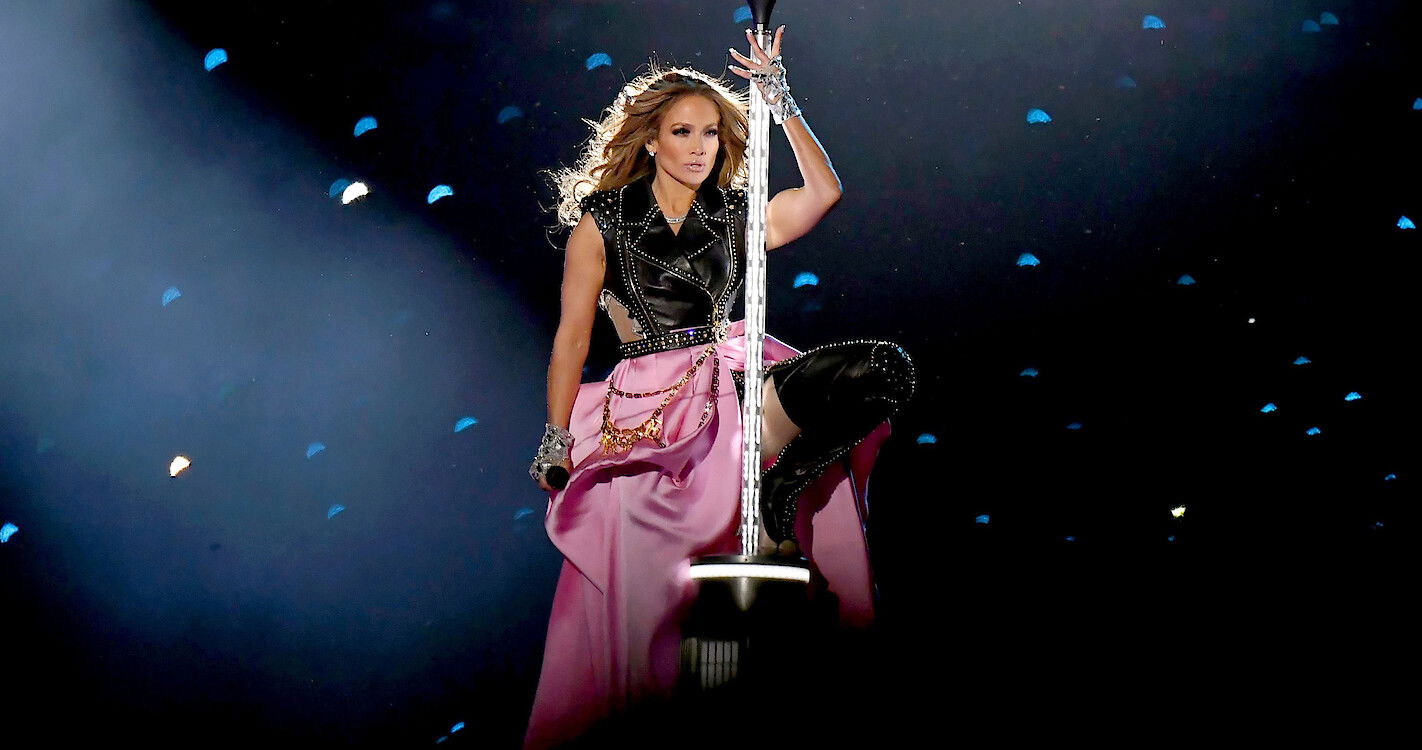 Jennifer Lopez opens up about her time in the industry.
In her new documentary 'Halftime', which premiered on Netflix, the singer-actress shared how she was often mocked for her figure and especially how people made fun of her behind her back, in the media, and otherwise.
Jennifer Lopez said that she grew up around women with curves, so for her, having a curve was never a thing that she was ashamed of, but when she started in the industry, the beauty ideal at the time was thin, blonde, and tall and with no curves. JLo added in her documentary that it was hard for her to adjust to the industry, especially when people thought of her as a joke or a punchline, and added that she wound up affecting things in a way that she never intended to affect them.
Jennifer Lopez pointed out that the tabloid culture's constant desire to cover and know about her personal life sort of overshadowed everything she was up to with her professional career, which led to her having low self-esteem and she started believing what the tabloids were saying. The actress said that she started to believe everything they were saying, that she was not good at singing or acting, or even as a dancer, and added that she did not even belong to her and she should leave.
The documentary features Jennifer Lopez's fiancé, actor-director-writer Ben Affleck, who stated that he asked JLo, "Doesn't the tabloid culture bother her?" to which Ben said that Jen said that she is Latina and a woman and she expected this. She said to Ben that they should just expect to be treated fairly. Jennifer Lopez further added that there were many times when she wanted to quit and figure out who she was and what she believed in.
The actress said that she thinks that she has made good sum of movie, but it took 'Hustlers', the film about pole dancers that she produced and starred in, for her to be taken seriously as an actor again. The movie won Jennifer Lopez a Golden Globe nomination and talk of a possible Oscar nod, though she did not make it to the Academy Awards list at the time.
The actress and singer also mentioned that joining 'American Idol' as a judge in season 10 was a very positive decision for her as it was her first big job after she gave birth to the twins, Emme and Max, whom she shares with her ex-husband Marc Anthony. Jen said that being on the show helped her redefine the woman she had become because she was 42 at the time and she was getting back to work and felt like she did not know what her values were anymore and being on the show helped the audience see who she was and that changed a lot of things for her.
Jennifer Lopez added that in her process of trying to create a perfect life, a family life, she lost the sense of who she was as an artist, and then when the kids were 3 and she decided to divorce the singer, she was a single mom with two little kids. While being on the show, she not only learned about herself but also felt like she had got to put in more work on her acting, singing, and dancing and just be better in everything. American Idol helped launch the next chapter of Jennifer's career. She had her first headlining concert tour in 2012 and had a Vegas residency from 2016 to 2018. During her Vegas residency, Jennifer Lopez produced and starred in the NBC series Shades of Blue.
In her documentary, Jennifer Lopez briefly discusses her past relationships. The documentary includes shots of Jennifer Lopez and Alex Rodriguez strolling outside with paparazzi shooting photos. She said that she has spent her life in the spotlight and one of the things she is proud of is her ability to keep her composure in front of everyone without letting on how she is feeling. The actress-singer further states in the documentary that she is not going to delve into what her relationships were like even today but added that in terms of her path, she had to understand that the key was not so much about other people as it was about oneself. JLo added that it's about being your keeper rather than relying on others.
Halftime is streaming right on Netflix.