Johnny Depp and Amber Heard's defamation trial started on Monday in Fairfax, Virginia, and is expected to last up to six weeks.
In addition, Dr. David Kipper, who was hired in 2014 to help Johnny Depp with his substance abuse, was also heard in the courtroom in a pre-recorded deposition. David Kipper was traveling with the actor and was trying to help him detox from alcohol, opioids, benzodiazepines, and cocaine.
In his deposition, the doctor mentioned that Johnny Depp was struggling during the detox and would get angry with him when he asked the actor to take his medication. Dr. David Kipper also mentioned that Johnny Depp fired him several times but would eventually return for the treatment. He said that his nurse had reported Johnny Depp with scraped and bloody knuckles after the actor punched a wall during an altercation with Amber Heard in the Bahamas.
Johnny Depp had once informed the doctor on his visit to Australia that he had lost a part of his finger after a violent fight with Amber Heard, and David recalled that the incident took place in March 2015. David explained that he made a house call to check on the actor, who was coherent, but the house was a mess and there was blood on the wall. David Kipper mentioned during his deposition that Johnny Depp had mentioned to him via a text that Amber Heard was not really into him and was desperate for success and fame, which is why he was acquired. He added that by no means did he notice any violence between Johnny Depp and Amber Heard.
Johnny Depp's friend Gina Deuters was also called upon to take a stand in person and was later dismissed by the judge after she struck her testimony from the record as she admitted that she had watched the clips of the trial online. The actor's attorney claimed that they were not aware that Gina had watched the clips online before she was called in to take a stand.
Isaac Baruch, Johnny Depp's childhood friend, also testified and stated that he had neither witnessed any sort of physical abuse by the actor nor did he see any bruises or marks on Amber Heard's face when he saw her in May 2016 after the couple argued at their downtown Los Angeles house.
The friend said that Amber Heard treated him with great respect and would offer something to eat or drink every time he visited their house. Isaac also mentioned that he just wishes that all of this would just end so that Amber Heard and Johnny Depp could work towards their healing as so many people have been affected by the malicious lie that the actress has started and created. Isaac added that he had seen Tesla CEO, Elon Musk, at their apartment. Elon Musk is scheduled to be called upon to testify, but Amber Heard's lawyers have calculated that Johnny Depp is obsessed with Elon Musk.
Johnny Depp's sister, Christi Dembrowski, who is also Johnny Depp's manager, said that she does not share Amber Heard's concerns. She had previously testified that Johnny Depp had sworn to never perpetrate domestic violence after he was the victim of it, but during the trial and questioning from Amber Heard's lawyers, she said that she had been concerned about the pain medication the actor was taking.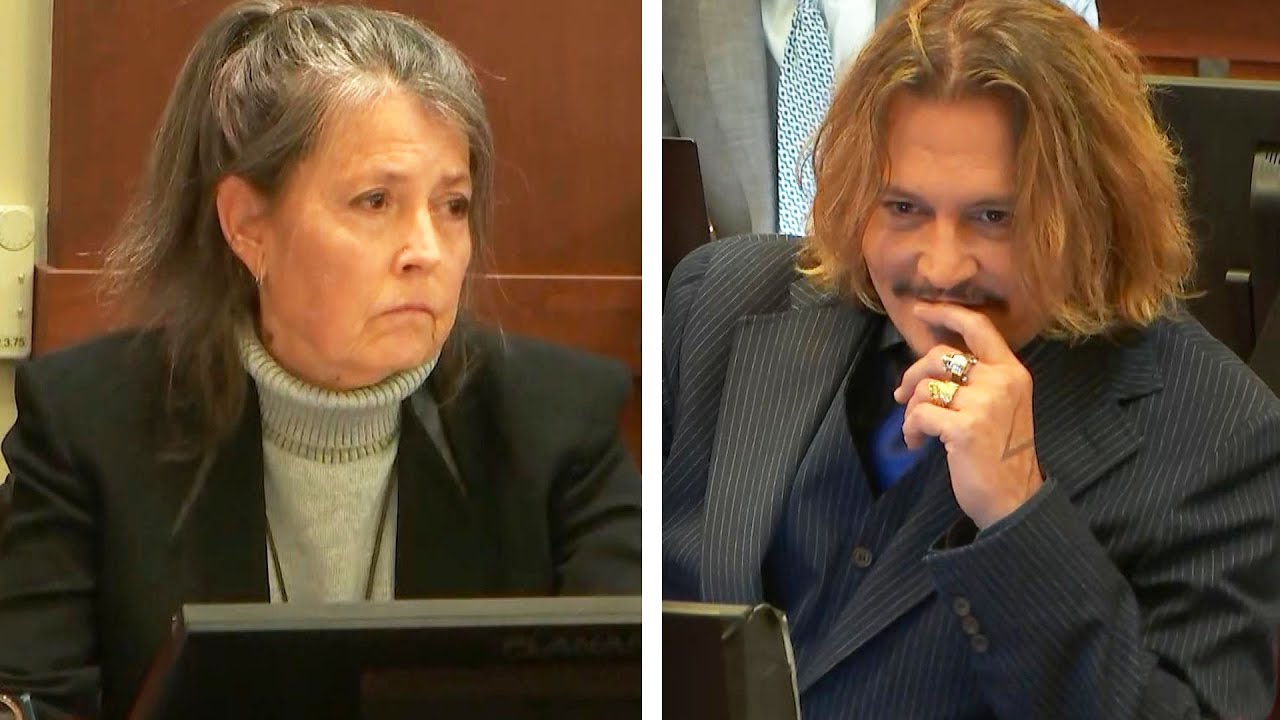 Amber Heard's attorneys also claimed that the actor was routinely late for work, whereas Christi Dembrowski clarified that he was pushed to complete a certain number of movies a year to keep his ex-agent's income up. Christi stated that a lot of people were dependent on Johnny Depp's career and his ability to earn millions. Christi Dembrowski had previously testified that Amber Heard had called Johnny Depp "an old fat man" when he was offered business with French luxury brand Dior.
Christi Dembrowski and Isaac Baruch's testimonies in favor of Johnny Depp are to counter the claims from Amber Heard's attorneys, who believes that it was Johnny Depp's habit of drinking and abusing drugs that were the reason for his career deteriorating and not the op-ed written by the actress Amber Heard in 2018.
The proceedings will continue on Monday.