Actor Johnny Depp took the stand on Tuesday in Fairfax County Court, Virginia in his defamation lawsuit against ex-wife Amber Heard and went ahead to describe the moment he realized that their relationship was falling apart.
In his opening statement, Johnny Depp mentioned that he feels he needs to take a stand not only for himself but for his kids, who were 14 and 16 at the time, because of the things they had to face in school as people would approach them with magazine covers with Amber Heard's bruised face on them.
Johnny Depp started by explaining that he was completely shocked six years ago when he heard and read the accusations made against him by Amber Heard because he said that he had never struck her or any woman in his life.
During his testimony, Johnny Depp mentioned that Amber Heard had a routine where she would get him a glass of wine and remove his shoes as soon as he came home, but one day after a hectic day at work, Johnny Depp came home to find her on the phone, so he removed his boots himself and set them aside rather than wait for her to finish up her call.
Johnny Depp shared that after she was done with her call, she noticed that he had taken off his shoes, and he witnessed a change in her expression and understood that his action had visibly shaken or upset Amber Heard because he had broken her rule of routine. The actor further mentioned that within a year and a half, the actress had become someone else that he could not recognize.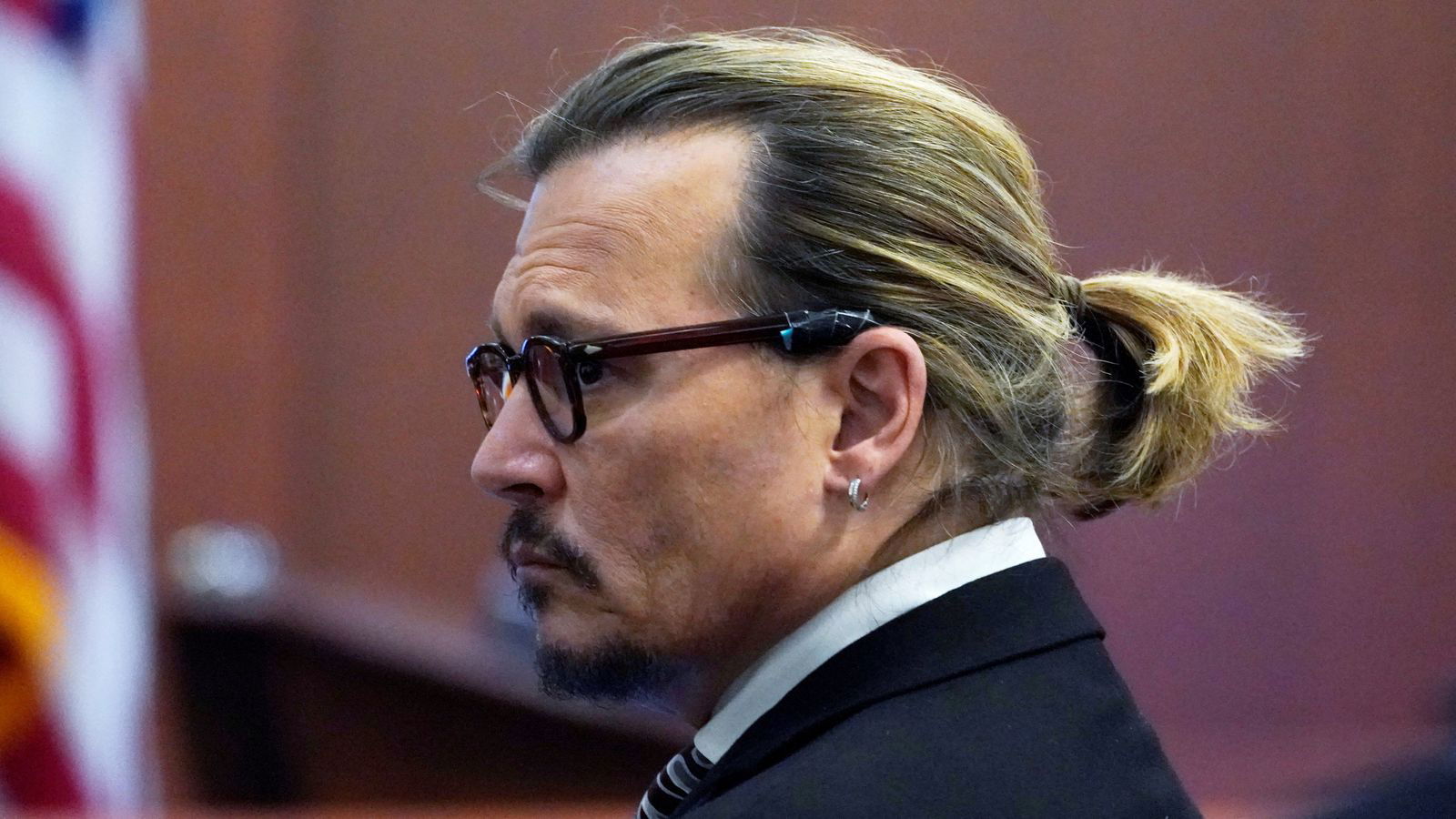 Johnny Depp, in his deposition, mentioned that when he met Amber Heard on the set of The Rum Diary in 2011, she was loving, smart, funny, and understanding. He described their relationship as too good to be true and mentioned that both of them had various things in common, pointing out blues music and literature. He explained that during a kissing scene for the movie, he felt something that he shouldn't be feeling and that's when he realized that his feelings for Amber Heard were too strong. After they stopped filming, Amber Heard went to his trailer and they kissed again.
During his testimony, Johnny Depp mentioned that he had started to take pills when he was just 11 years old, which started with taking a nerve pill that he usually brought in for his mother and took himself. By the time he was 15, he had done all the drugs he was aware of. The actor mentioned that he only took the pills to escape the chaotic nature of what "we are living through" and was not proud of admitting that. Later, he moved on to marijuana and other drugs.
Johnny Depp clarified that he had not taken substances for partying, but rather to numb himself of the ghosts and wraiths that had been inside of him since his youth, and that taking substances occasionally helped him escape his mind. He also mentioned that there was a time when he did not even touch a drink and the way Amber Heard had described his substance abuse problem was exaggerated. The actor said that the characterization of his substance abuse by Amber Heard is grossly embellished and is false before adding that it was an easy target for her to hit because once you've trusted someone for a certain amount of time and shared all of your secrets with them, we do not expect them to use that information against us one day, but she did.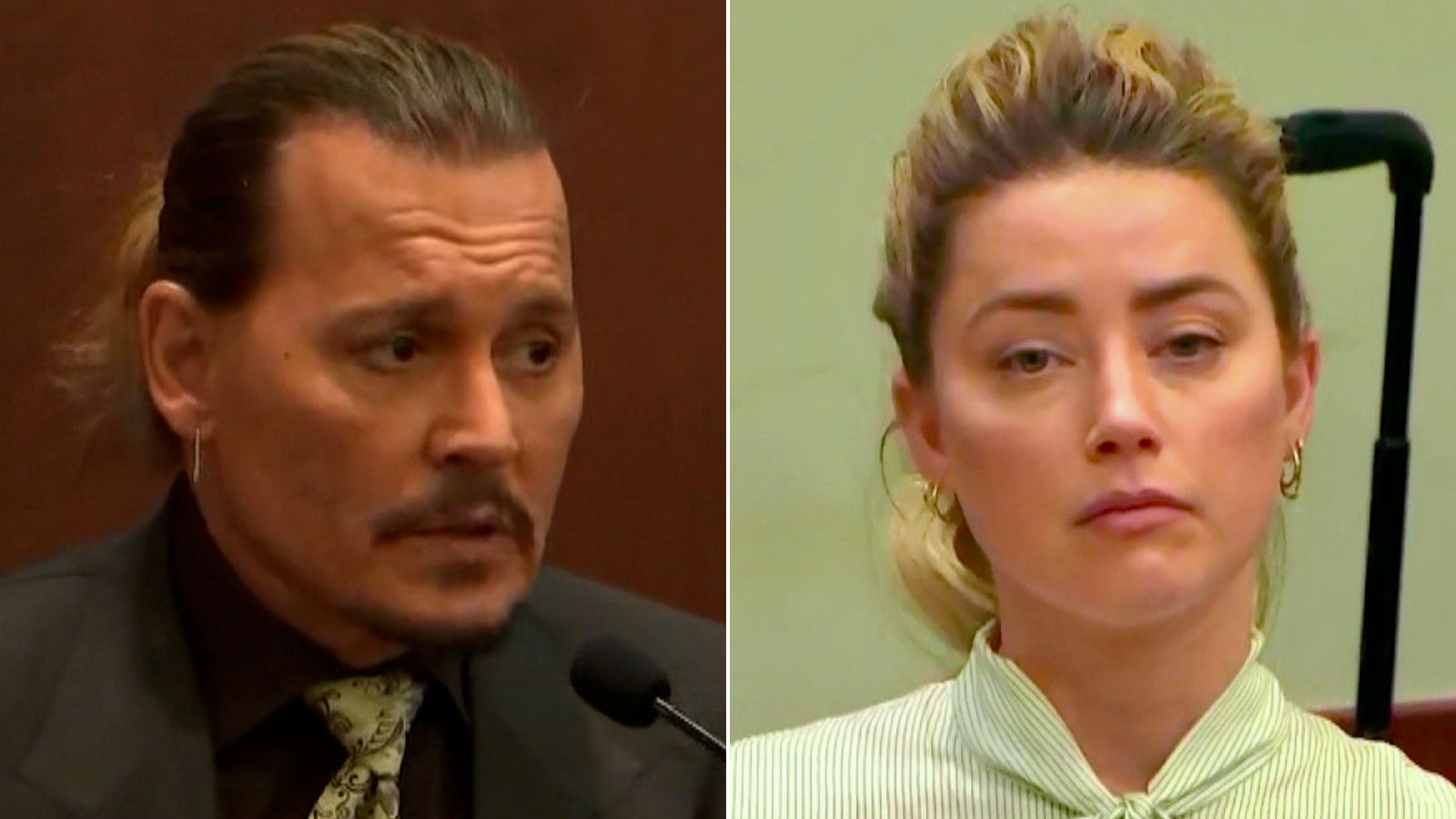 The Rum Diary actor said that he is not some maniac who needs to stay high or loaded all the time and mentioned that before Australia he had been off alcohol for 18 months (the time he lost a part of his finger after Amber Heard threw a vodka bottle at him). Johnny admitted that he got addicted to the painkiller Roxycotin and clarified that individuals don't take those pills to get high but to get better, and if you're off the pills, your body goes into withdrawal. When Johnny was asked if he had used opiates since detoxing, he smiled and answered no.
Johnny Depp apologized for sending vile texts to his friend about Amber Heard, referring to the one where he mentioned that he'd like to see her rotting corpse decomposing in the fucking trunk of a Honda Civic. He said he's ashamed of some of the references made but those texts were sent in the heat of the moment and he felt like he was going into his dark places and went ahead to describe that sometimes pain has to be dealt with humor and sometimes dark, very dark humor. Johnny added that he grew up watching Monty Python, so he has a sense of dark humor, and sometimes when he says things he feels at the moment can be taken out of context.
When talking about that, Johnny said that because he had seen his parents, he had learned a lot from them about how to raise a child, and when Vanessa Paradis got pregnant, he knew exactly how to raise a child, which was the opposite of how his parents raised him.
After detailing the abuse he and his siblings endured from their mother, Johnny Depp mentioned that he did not deserve the treatment he got from Amber Heard and that his children did not deserve that either, nor the people who had believed in him for so many years. He added that he does not want anybody to believe that he had done something wrong, lied to them, or that he was a fraud because he is not.
The actor is expected to remain on the stand for cross-examination on April 20th before Amber Heard takes the stand.