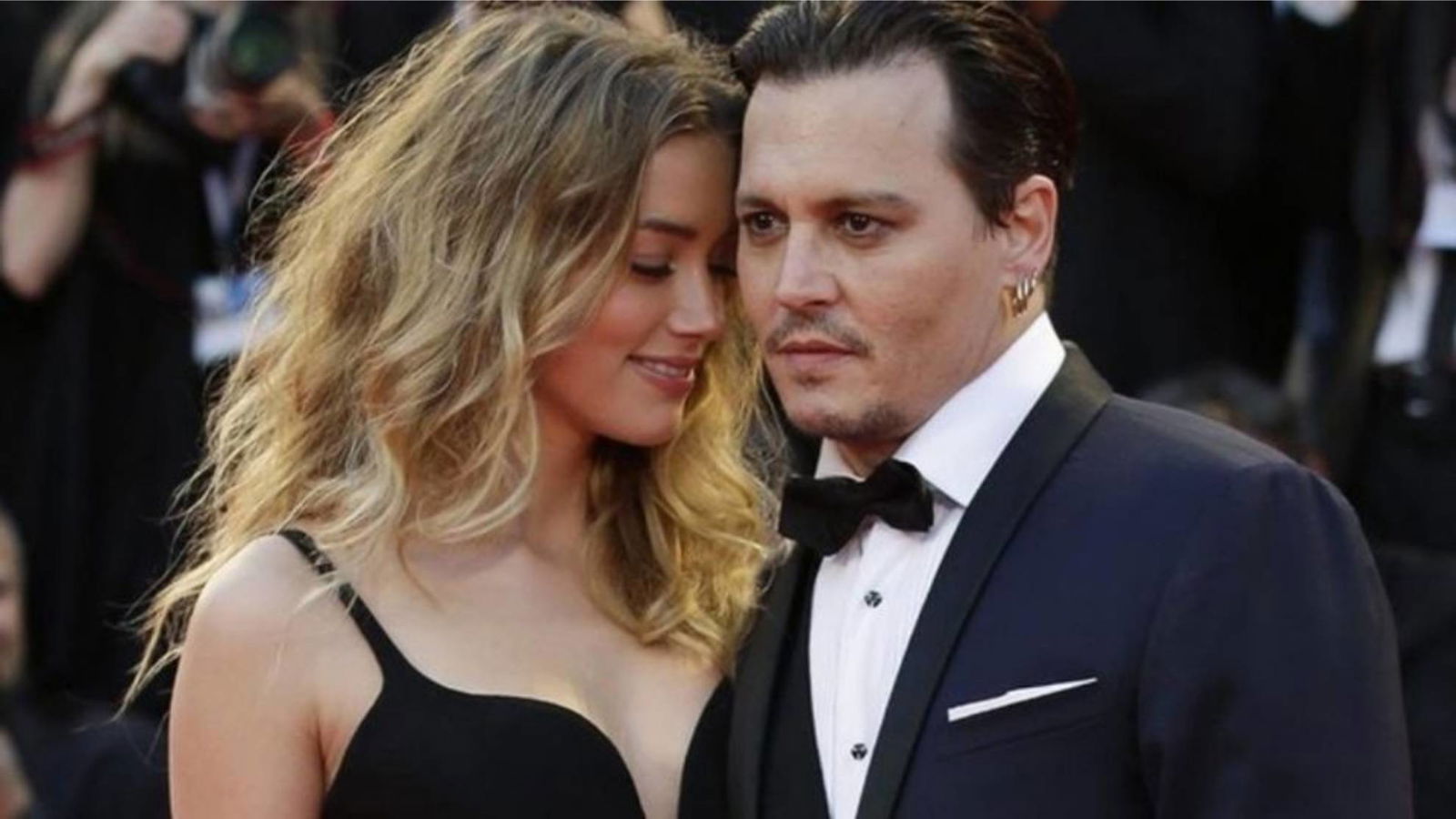 On Wednesday, the trial started with Amber Heard's lawyer playing a pre-recorded deposition of Rocky Pennington, who was Amber Heard's ex-best friend, and a portion of it was played on Tuesday as well.
In her testimony, Rocky shared that she witnessed a series of very very long deep cuts on the actress' forearms and smaller cuts on her feet after she returned from Australia, where Amber Heard said that Johnny Depp sexually assaulted her in 2015. Rocky further mentioned that in December 2015, Amber called her over to check her out and she witnessed a bloody patch where a clump of her hair had been ripped out. Rocky added that Amber Heard's bottom lip had been cut open, there was some swelling on the bridge of her nose and her face was red. Rocky added that the redness could be because of the crying.
After the former couple's fight in December 2015, Amber Heard was scheduled to appear on The Late Late Show, and while she was getting ready, the makeup artist witnessed the busted lip and the missing clump of her hair. Rocky Pennington shared that she feared for Amber Heard's life and she had lost sleep worrying about her because she would be scared about what Johnny Depp could do. The former best friend became emotional while speaking, recounting the various injuries she witnessed on Amber Heard. She also rejected the idea of Amber Heard making the bruises on her body herself because she said that she saw them heal as well.
Rocky Pennington was also asked about staging the entire aftermath of the altercation that took place in 2016 where a couple of pictures were shown to the former best friend in which a couple's bed is seen with cracked photo frames, Amber Heard's office was destroyed, and she said that Johnny Depp started smashing things after an argument between Amber and him escalated and was escorted outside by two male friends after he knocked a few things off the kitchen cabinet with a wine bottle. She also said that Johnny Depp told her that he had cut the tip of his finger.
Amber Heard's friend and ex-husband of Rocky Pennington, Josh Drew was on the stand next in a video deposition and said that Elon Musk visited Amber Heard at the penthouses owned by Johnny Depp three to four weeks after Amber Heard had filed for a TRO in 2016. Josh Drew was asked about Amber Heard's birthday, about which he said that Johnny Depp showed up late to the dinner party and was under the influence of intoxication, and Amber was damn near catatonic.
Josh Drew mentioned that Amber Heard did not want to file a report against Johnny Depp after their 2016 altercation and added that she was catatonic, saying that she did not file a complaint to protect Johnny Depp but he knew that the cops wouldn't leave without making a report and they found enough evidence to go pick Johnny Depp. Josh Drew added that he is a survivor of domestic violence himself but his testimony contradicts to the testimonies of the officer who said that there was nothing damaged in the house when they entered along with showcasing the body cam footage of them entering the penthouse too.
Whitney Henriquez Amber Heard's sister, was called to the stand and shared that Johnny Depp was controlling who managed Amber's wardrobe, and medical care, and kept an eye on her phone. Whitney added that what started with light jokes turned intense and Johnny Depp was controlling everything and shared that Amber Heard did not need medication daily and every time the former couple fought, some device of Amber Heard would get smashed.
Whitney claimed that Amber Heard was not allowed to have a password on the phone, and if she used a code, it had to be something that Johnny Depp would remember. She brought up the incident where Amber Heard, to protect her sister, took a swing at Johnny Depp. Whitney shared that Amber told her that Johnny Depp was cheating on her and when she tried to comfort her, the argument spilled out into the penthouse's mezzanine area and they started screaming horrible things at each other.
Whitney recalled that Johnny Depp struck her in the back and Amber Heard replied to him to not hit her sister, and then, according to Whitney, Johnny Depp grabbed Amber's hair and struck her across the face and later when Johnny Depp's security took him outside while they locked themselves in a bedroom. The sister also mentioned that Amber Heard was devastated after Johnny Depp's lawyer Adam Waldman claimed in 2020 that Amber Heard was lying about the domestic violence and added that her reputation is all she has and she does not own piles of money or private islands.
Elizabeth Marz testified in a pre-recording deposition where she mentioned that she was scared of Johnny Depp and described him as sloppy and combative in the 2016 incident. She added that she interacted with him that night only, and from where she was standing, it felt to her like Johnny was charging at her, so she ran and hid in the communal gym and pool area when the actor burst into the room "wasted," spewing profanities and wielding a large bottle of wine. But according to reports, she was living in one of the penthouses owned by Johnny Depp without his permission and without paying rent and that was the night when Johnny Depp got to know that Elizabeth Marz was living in one of his owned penthouses and he asked Amber to ask her to leave.
Melanie Inglessis, Amber Heard's makeup artist was also called to testify via pre-recorded deposition who claimed that she had seen bruises on her eyes in 2015 where it looked like somebody headbutted her and there was a hole where her hair was missing and then she covered by her bruise as Amber Heard was set to appear on the talk show. She also mentioned that Amber Heard always had a red lipstick which sort of became her signature look and she had the same lipstick on to cover up her injury.