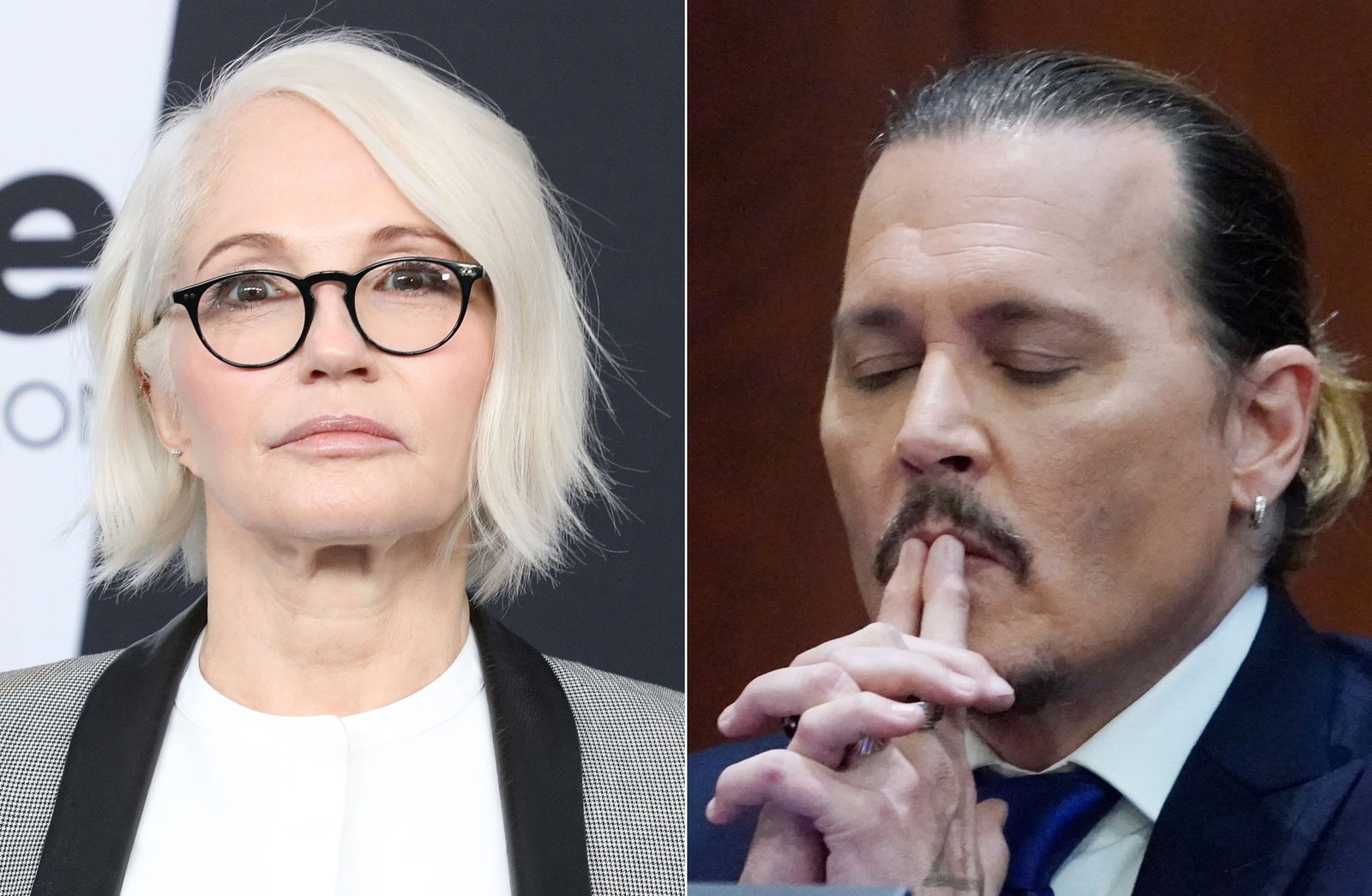 Johnny Depp and Amber Heard are currently facing each other in a defamation trial being conducted at Fairfax County Court, Virginia after Johnny Depp sued ex-wife Amber Heard over an op-ed she wrote in 2018 for The Washington Post.
In the op-ed, Amber Heard described herself as a survivor of domestic abuse and violence, whereas Johnny Depp claims that even though she did not name him in the op-ed, it was very clear for everyone to know that it was him, Amber Heard was talking about especially after she obtained a temporary restraining order against him in 2016 after she accused him of domestic violence. The restraining order was later dropped when the former couple settled their divorce in 2017. The actor also stated in his lawsuit that after the op-ed was published, it went on to damage his career opportunities, along with his name, that he had built with his hard work and dedication. He was dropped out of a couple of projects and was caught up in the cancel culture in the industry.
Amber Heard is currently on the stand, and when the court resumes on May 16th, the actress is going to go ahead and tell the jury about her side of the story, along with being cross-examined by Johnny Depp's lawyers. She countersued him stating the Johnny Depp and his legal team are defaming her for speaking her truth.
According to recent reports, Amber Heard's legal team is preparing to call Johnny Depp on the stand once again to testify as a witness for the defense. The legal team is also preparing to call Johnny Depp's ex-Ellen Barkin and Whitney Heard (Amber Heard's sister) to testify. The Law and Crime Network, has been following the defamation trial very closely along with live streaming the trial on their YouTube channel. One of the reporters of the network, Angenette Levy, took to her social media to share the news about Amber Heard's legal team calling the above-mentioned people to testify.
Whitney Heard and Ellen Barkin also testified as witnesses for Amber Heard in Johnny Depp's UK trial against The Sun in 2020, where Johnny Depp sued the publication as they referred to him as a "wife-beater". Ellen Barkin and Johnny Depp dated for a short period in the 1990s, and according to her testimony in the UK trial, Johnny Depp threw a wine bottle in her direction during an argument between the two in a hotel room. Although she testified that the wine bottle did not hit her and that Johnny Depp never tried to physically harm her, he did throw a bottle in her direction.
Johnny Depp denied the accusation and mentioned that Ellen Barkin had held a grudge against him as she wanted a proper relationship with him and he did not do that at the time. Johnny Depp mentioned that at the time he did not feel the same way about Ellen Barkin as she did about him, and when he told her that, she became really angry at him, and since then the two of them have not spoken to date. Ellen is reportedly going to testify via video.
Talking about Whitney Heard, she lived in one of Johnny Depp's penthouses in Los Angeles and has been on the witness list since the beginning of the trial. The LAPD officers who testified for Johnny Depp mentioned that they were called to the penthouse in 2016 on a domestic violence call, but on their arrival they found everything to be normal in the house and no bruises on Amber Heard were seen. The bodycam footage was also shown in the Fairfax County Court, which goes along with the testimony, but according to Whitney Heard's testimony at UK Trial, she saw bruises on her sister's face.
Amber Heard also mentioned in her testimony that Whitney Heard tried to stop Johnny from hitting her and Johnny swung at her, which is when Amber Heard hit Johnny Depp for the first time in their relationship to protect her sister. But one of Johnny Depp's security guards, Travis McGivern, who testified, said that it was Amber Heard and Whitney Heard who were instigating a fight and Johnny Depp gave back to them verbally as much as he could, but he did not get physical with any one of them and it was him who had to stop the fight between them and safely take Johnny Depp from that situation.
The court resumes on Monday and Johnny Depp is firm with his stance that he did not hit Amber Heard or any woman in his life.