The enormous amount of attention has been drawn towards a new couple in the town; no we are not talking about Pete Davidson and Kim Kardashian but Kanye 'Ye' West and Julia Fox. The couple has been going out since New Year's Eve and a massive amount of attention has been drawn towards it since the reports of Ye wanting to make things right with Kim Kardashian were also going around.
Recently, on the Forbidden Fruits podcast with Niki Takesh, Julia Fox shared that her attraction towards Ye is not because of the attention they are getting but it is beyond that. She said, "It's funny cause I'm getting all of this attention, but I really couldn't care. People are like 'Oh, you're only in it for the fame, you're in it for the clout, you're in it for the money.' Honey, I've dated billionaires my entire adult life, let's keep it real."
Julia Fox said that honestly she has been attracted towards Ye's approach towards life as she can relate to that perspective from her own as her own life is about creating art and 'putting things into the world'. She added, "Watch my movie, read my book. I just care about making my art and putting things into the world. That is more thrilling to me now than eyes on me. I couldn't care less." Even though she has been stating that she is not in this 'relationship' for attention or fame, Julia Fox has been very vocal about her connection with Ye. She recently wrote a piece for Interview magazine, titled 'Date Night' about going out with Ye, and described in the piece how Ye took her out for a dinner date which also included a photo shoot and brand new clothes.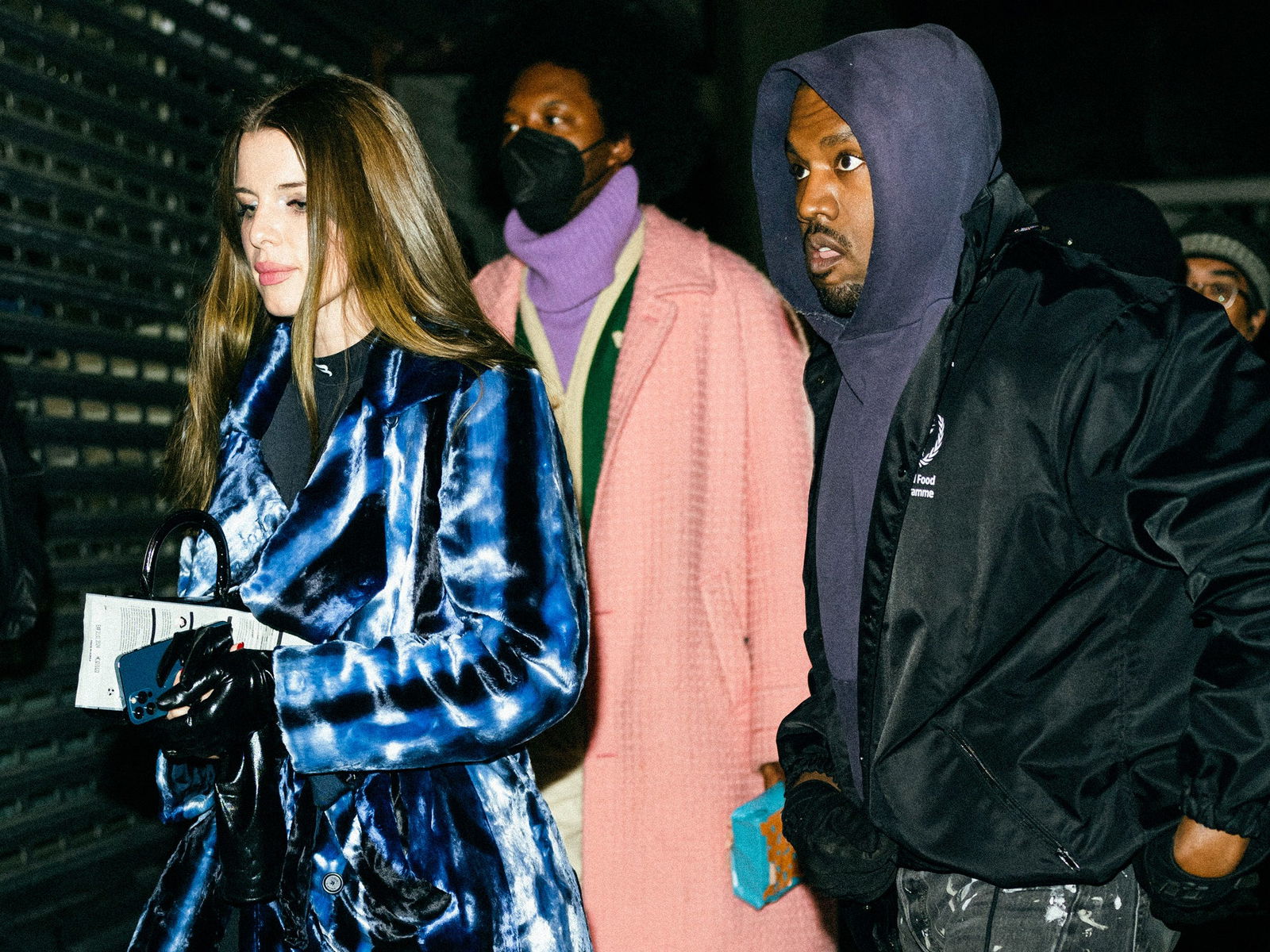 Julia added in her piece, "His energy is so fun to be around. He had me and my friends laughing, dancing, and smiling all night. Everything with us has been so organic. I don't know where things are headed but if this is any indication of the future I'm loving the ride." During the podcast interview, Julia spoke about the viral video clip in which the new couple could be seen along with Madonna, Floyd Mayweather, and Antonio Brown and said, "There was a lot going on. Madonna was there. I was actually supposed to be at dinner for just Madonna and I ... and all of these other celebs crashed."
A source later told People, "They all had dinner in the private dining room. They came separately but just ended up having dinner together. Kanye and Julia wouldn't leave each other's sides." The actress also mentioned the fact that Ye brought an entire hotel suite's worth of clothing for a fashionable date night and the two of them ended up making out on the floor. She said, "It was every girl's dream come true. It felt like a real Cinderella moment. I don't know how he did it, or how he got all of it there in time ... Like, who does things like this on a second date? Or any date."
Julia Fox had mentioned in one of her interviews that she has fully surrendered to living in 'Ye's world and explained, "For someone like me who's such a control freak and always so used to taking care of myself, to just let go and be taken care of is foreign at this point in life. It was the most instant natural organic attraction and connection. I just feel really safe with him. It's a redemption story."
In her conversation with Fox, Julia had mentioned, "You know, I'm so used to being f—ked over in relationships, so I keep waiting for him to disappoint me because he makes very grandiose promises, and it's like, 'How could he ever pull it off with all the other things he has going on?' But he always does. Right now, the vibes I'm getting are very much about tolerance, kindness, and love. I'm canceling cancel culture and putting an end to this black-and-white thinking. People shouldn't be defined by their darkest moment. As humans, we commit violence to each other, we police each other. We've created such a hostile environment, especially on the internet." The couple recently made their red carpet official in matching denim ensembles with black gloves at the Paris Fashion Week 2022 to attend KENZO Show. The new couple once again appears on the red carpet of Paris Fashion Week in coordinated outfits to the Schiaparelli show.
Before dating Ye, Julia Fox was married to Peter Artemiev but have reportedly finalized their divorce proceedings in July 2020. The exes welcomed a son six months after their divorce and Julia claimed in an Instagram story, "This man left me with a 5 month old and a dog and a home and ALL THE BILLS. It's wrong!!! It's not fair. He 1000 percent intentionally got me pregnant, It's a blessing. I'm happy about it. I would not change it." Later, Peter Artemiev shared in a statement; "I was saddened to learn of the utterly false statements made on social media by Julia Fox, my co-parent, who is clearly struggling. Out of respect for her privacy and to protect our child, I will not comment further."
The actress later apologized and explained, "My son's father and I had our issues and I wanted to scare him into being a better dad, but I went about it the wrong way. My son's dad loves his son more than anything in the world. He just has some issues that I shouldn't have made public."