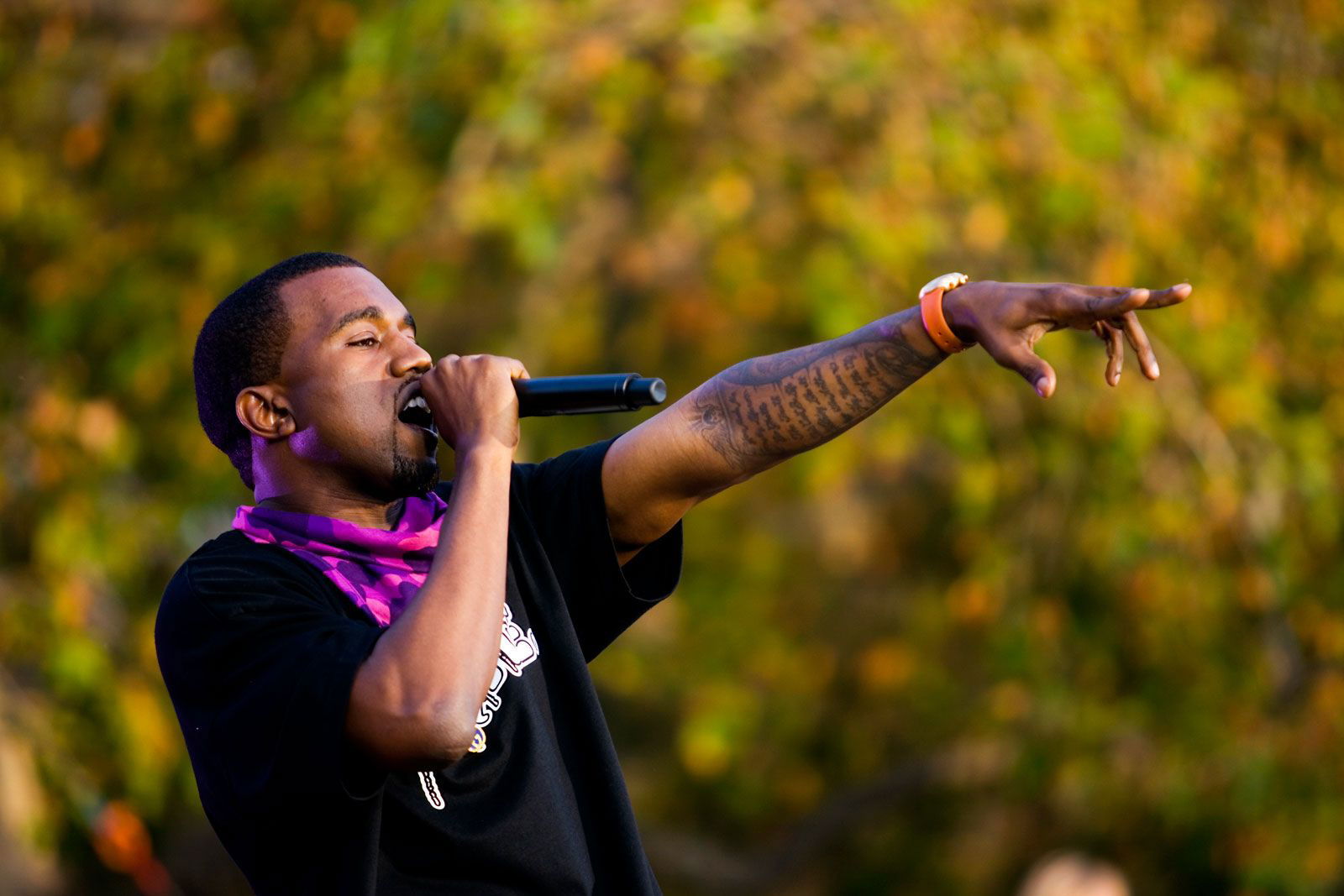 Kanye West is talking about co-parenting with Kim Kardashian.
During a recent appearance on the Alo Mind podcast, Kanye West addressed the recent criticism he received along with sharing how it has been for him to co-parent the children with ex-wife Kim Kardashian.
According to Kanye West, someone can reach that point when everyone wants to say, "Oh, it's mental health," and people would want that person to apologise repeatedly. The American rapper continued by saying that it is in the best interests of the family for everyone to be so drugged out and under control that they are not even permitted to stand out for the things they believe in.

The rapper said that the idea is that people shame the idea of mental health, describing that it is the lowest form of discrimination and adding that people can take anything that someone is discriminated against and that person can discriminate against you and call you crazy. Kanye added that even a crazy person can call someone else crazy and mentioned that weight is almost like a tick to carry, like a mark of the beast on one's ego.
Kanye West said that when someone points at someone's actions and calls them crazy, what they don't know is that their comments could hurt the other person's feelings. There is nothing that can be done to compensate for people pulling them down, so to compensate, they talk about other things.
Kanye West also talked about co-parenting with Kim Kardashian and said that one's home is their original church, so even to this day, he still gives advice to Kim Kardashian on things where he feels like he could help because that is something that is going to pass down to their children as well, but he added that she has still got to raise them 80% of the time. He continued by saying that the notion of removing authority and viewpoints from a mother and a father robs a person of significance and existence.
Kim Kardashian and Kanye West have four children: North West, Saint West, Chicago West, and Psalm West. Their divorce is still pending, but the couple shares joint custody of the children. In Hulu's "The Kardashians," Kim Kardashian was heard saying that she would never get in the way of Kanye West and the kids, and she would love for the kids to spend as much time with him as they wanted.
Kim Kardashian opened up about her divorce from Kanye West with Robin Roberts and shared that she is open and honest about everything with the kids, mentioning that the younger ones do not understand the situation as the older ones do. In April, she said that as a parent, one has to just be there for them, no matter what, even in this crazy life that they live, they just have to have an open dialogue with the children. Kim shared that Kanye and she have had conversations and they have to talk daily for the kids, so she said that she hates that it had to play out like that. But when it comes to family, Kanye and she will always be family.
Talking about Kanye West, there have been some rumors circling that the rapper has been dating Candice Swanepoel, who is the face of Yeezy GAP sunglasses, and the duo was spotted together at New York Fashion Week. A source said that their relationship is new and they have bonded over fashion and creativity, but some have said that it's just a PR stunt.
Kanye West shared an Instagram Story on Thursday with Candice Swanepoel in which they can be seen interacting behind some blurry glass. While Candice Swanepoel is dressed in hot pink leggings, a black top, and a silver jacket in the photo, Kanye West is wearing a sweatshirt and a leather jacket.
The model appears in Kanye West's latest YZY SHDZ advertising campaign. On his Instagram, West shared a picture of the model sporting brand-new silver YZY sunglasses and sporting a bald head. He also uploaded a photo from the same shoot showing her without a top. Candice describes the campaign to Vogue, saying that while the goal for the shoot was very clear, it also gave her the opportunity to add her own insight. In addition, she continued, it was thrilling to be a part of something that she knew would quickly become famous.