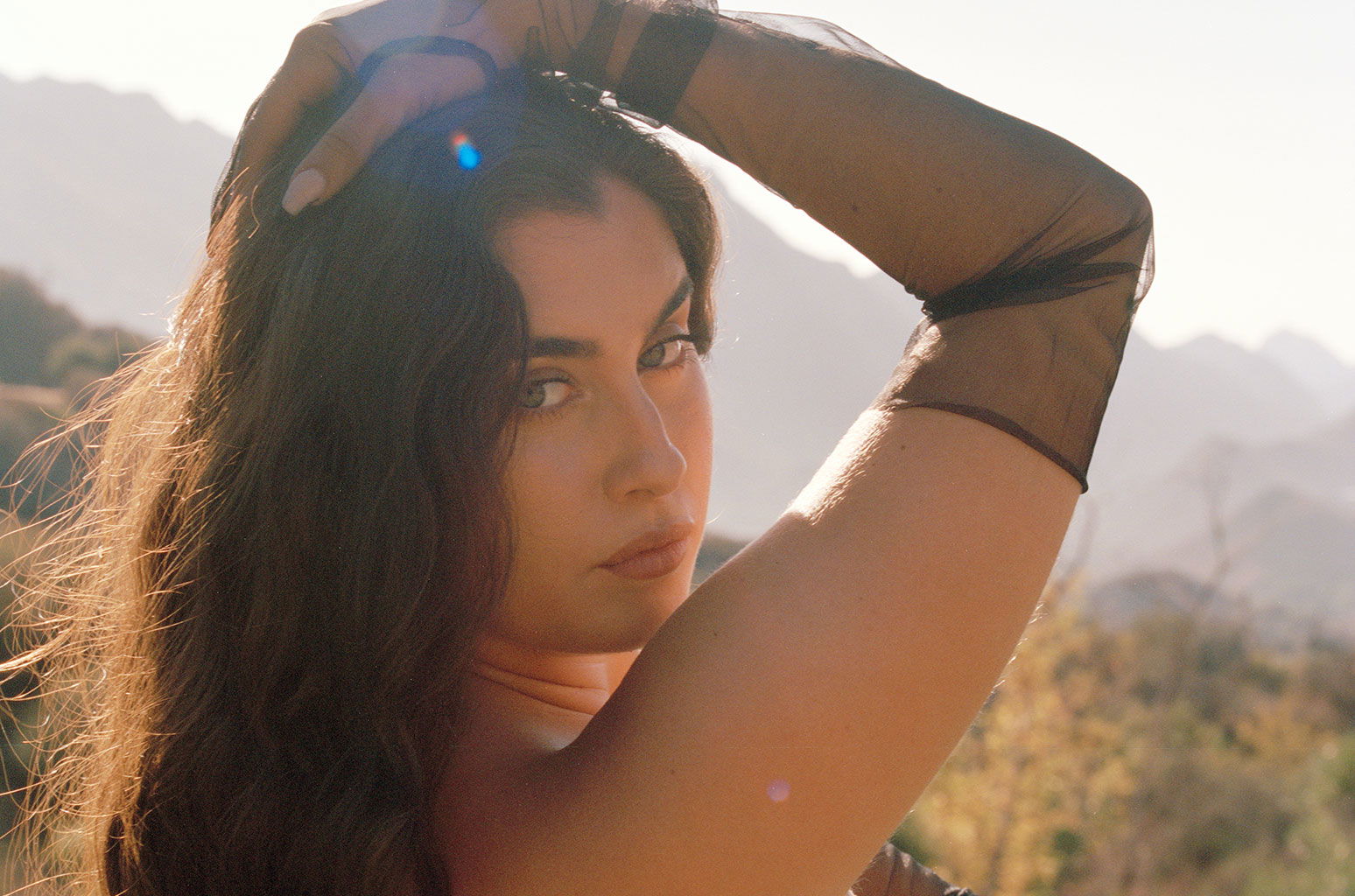 Lauren Jauregui talks about healing after breaking up with Ty Dolla $ign.
Singer-songwriter Lauren Jauregui recently spoke to People magazine, where she talked about her new ballad that is going to feature in her next project.
Lauren Jauregui recently released "Always Love," a vulnerable new single and music video motivated by the positive impact she felt after her two-year relationship with rapper Ty Dolla $ign ended. She revealed that she wrote the new ballad while on tour with Trey Campbell and Malay in Bali and London, when she was experiencing a lot of raw emotions.
The songwriter stated that she was experiencing the feelings of complexity that come with leaving a relationship that one still wanted to be in and wished could work but was simply not working for them anymore, adding that she still has a lot of love and respect for him and what they had together to this day. Lauren Jauregui explained that after the song was finished, she sent it to Ty to communicate its message directly to him and that they are both artists who express themselves deeply through music, but that was back then, and now it's just art.

Lauren Jauregui stated during the interview that she wanted to release the track as soon as possible, but she was unable to do so until she decided to part ways with Columbia Records last year to pursue her career independently. Lauren stated that after parting ways with the record label, she was able to complete the release of the song, and even though she and Ty broke up, the emotions behind the song still ring accurate for the singer.
The former Fifth Harmony member explained that she wrote the song to capture the moment she was in, but she wondered if it could surpass the moment and still interact to her and other people three years later, particularly now that she is fully healed and no longer in that space. Lauren went on to say that this demonstrates the need for it to get out into the world.
Lauren Jauregui feels she now pursues romance with "a lot more kindness for growth" after processing her feelings during the song's conception and the years since its release. The experience has also influenced her approach to other non-romantic relationships in her life.
The singer expresses her deep love for anyone with whom she has connected spirits and states that she will always love them. Lauren stated that, while she wrote the song while grieving that particular relationship, it relates to all of her ex-lovers, and it applies to anyone's ex-lovers, friends, and a family that people no longer connect with.
Always Love will appear on her next project, which she is currently working on, and she stated that by the end of this year, she will be in the studio working on her shit so that she can begin releasing music to the public. Since becoming an independent artist, "Always Love" is Lauren Jauregui's first single to be released alongside a traditional music video. She simply wanted to get the music to her fans as soon as possible after departing the major label system. But, to attract more listeners and grow her career, she is starting to learn to focus more on how the music is conveyed.
Lauren believes that, at the end of the day, there are many people making music right now. There's a lot of incredible shit and a lot of mediocre shit, but if mediocre has a plan, mediocre will have a bigger impact. She went on to say that she had learned her lesson and that she now has the right team around her to help her move in tandem with her vision. Lauren Jauregui has spent the majority of the last year on the road, performing both headline act shows and having opened slots for alternative musician BANKS around the world. Connecting with her fans in a live setting has been especially rewarding for the performer, perhaps surprisingly, so has performed in front of unfamiliar crowds.
The singer said that she loves the energy of entertaining people and sharing her gift in such a way that people say that she's good adding that it's nice to connect with audience members who don't have preconceived notions about her artistry based on her past and entertain them with her pure talent. One thing she said she is going to do is always give a live show mentioning that she is going to sing, and the mic will be turned on.
When it comes to music, she writes from a "reflective" place, which converts into dark, gloomy lyrics and more downtempo sounds, but audience members' enthusiastic reactions to uplifting tracks like 2020's "Lento" have Jauregui always want to expand her horizons. She went on to say that she is drawn to creating music that causes people to perform, move, and feel their energy when they are all in the same room and that a concert setting can be both magical and chemical. Lauren explained that moving everyone to the same words, regularity, and sounds allows for a lot of possibilities.
She aspires to be a mega-star, but she doesn't want to put any pressure on herself to achieve it for any reason. Instead, she simply wants to keep performing in front of more people and making genuine connections with as many people as possible.
Lauren, said that she'd like to be first and put something out that would be remembered adding that she trusts herself, and her gift. She added that she can cry and feel very happy, but all of that comes in due time with consistency mentioning that what is meant for her will come to her. Lauren lastly added that she is not in the position of thinking that she needs this or that to feel validated as she already feels validated, and mentions that she has so many beautiful people who connect with her art and that is what is important to her.