It's been 20 years since we first saw our beloved Harry Potter stars on the screen, and it is safe to say that the young actors were actually quite young then. But now, two decades into fame and adult life, the actors have lived through their individual experiences and collectively have had a wide assortment of love affairs in these years. The stars essentially grew up in the public eye, dated like-minded people, and many even found their " The One."
Daniel Radcliffe, everyone's beloved Harry Potter, was just 11 like his character when he stepped up for acting the demanding role in the magical world of wizards. Emma Watson, who took on the role of the super-smart Hermione, was the youngest of the golden trio at 10, and still just as smart as her onscreen actor. Rupert Grint, the actor who portrayed Ron, was the oldest at 12 years old.
The onscreen portrayal of relationships amongst the trio began with the three being friends. But soon, Hermione Granger and Ron Weasly started developing feelings for each other. The two showed chaotic chemistry in Goblet of Fire and eventually became a couple in the Deathly Hallows. However, in real life, it was Hermione's arch enemy, Draco Malfoy, who managed to grab the actress's attention. Tom Felton, the actor who portrayed the pureblood semi-villain was, hence, connected with Emma Watson.
Hermione, when talking on The Jonathan Ross Show in 2012, shared, "Between the ages of 10 and 12, I had a really terrible crush on Tom Felton." She continued, "We love a bad guy, and he was a few years older, and he had a skateboard, and that just did it really," explaining why most girls crushed hard on the Malfoy actor in those years. The actress also revealed, "He used to do tricks on it. He was so cool. He totally knew." But playing the villain even in real life, Felton broke Watson's heart, as she revealed, "And the thing is, he'd turn and go, 'Oh, I see her in a younger, sisterly way.' And it just broke my heart, still does."
Ron actor Rupert Grint also talked about the Watson-Felton romance, or the lack of it in November 2019, when he said, "There was always something," he told Entertainment Tonight. "There was a little bit of a spark." However, he also said, "We were kids. It was like any kind of playground romance. … I didn't have any sparks. I was spark-free."
Still, the Beauty and the Beast star and Tom Felton managed to maintain a pretty decent relationship and continue to be friends years after they finished shooting for 2011's Harry Potter and the Deathly Hallows: Part 2, the last movie in the Harry Potter franchise.
The Forgotten Battle star once referred to Watson as "lovely Emma" and proceeded to say, "We do see each other quite a lot actually. We just don't always post pictures about it." He also shared, "Everyone loves the reunion of it. We're reuniting all the time. We just don't always post it on Instagram."
Eventually, the two became the best of friends as Tom taught Emma to do her own Skateboard tricks. "She was in my neighborhood, and I hadn't seen her for a few months. And I decided to take her for a skateboarding lesson, which she was very good at," said the star. "She's quite hard on herself. But she's actually very good at it. So yeah, that was fun. I always enjoy spending time with her."
Luna Lovegood actress Evanna Lynch gave her own account of things concerning the Watson and Felton romance behind the screens of Harry Potter. She shared that the stars had already grown out of their crushes, and as Lynch was yet a newcomer, things were very disappointing. She shared, "Oh, it was so disappointing for me because I joined on the fifth one. I was on Order of the Phoenix, and there was this sense that exciting things had happened in the last movie, and I just missed it." She also shared with Us Weekly IN June 2021, "Everyone had kind of grown out of their crushes, and they were moving on to, like, people in the outside world. And I felt that like, damn, I missed all the drama! It was so fun the last film, according to some stories. But no, by the time I got there, they were all mature, and those hormones were calming down."
But her newness did not stop the actress from herself developing a crush on "everyone" in the franchise. Read on further to know about the love life of your favorite Harry Potter kids who are not kids anymore.
Daniel Radcliffe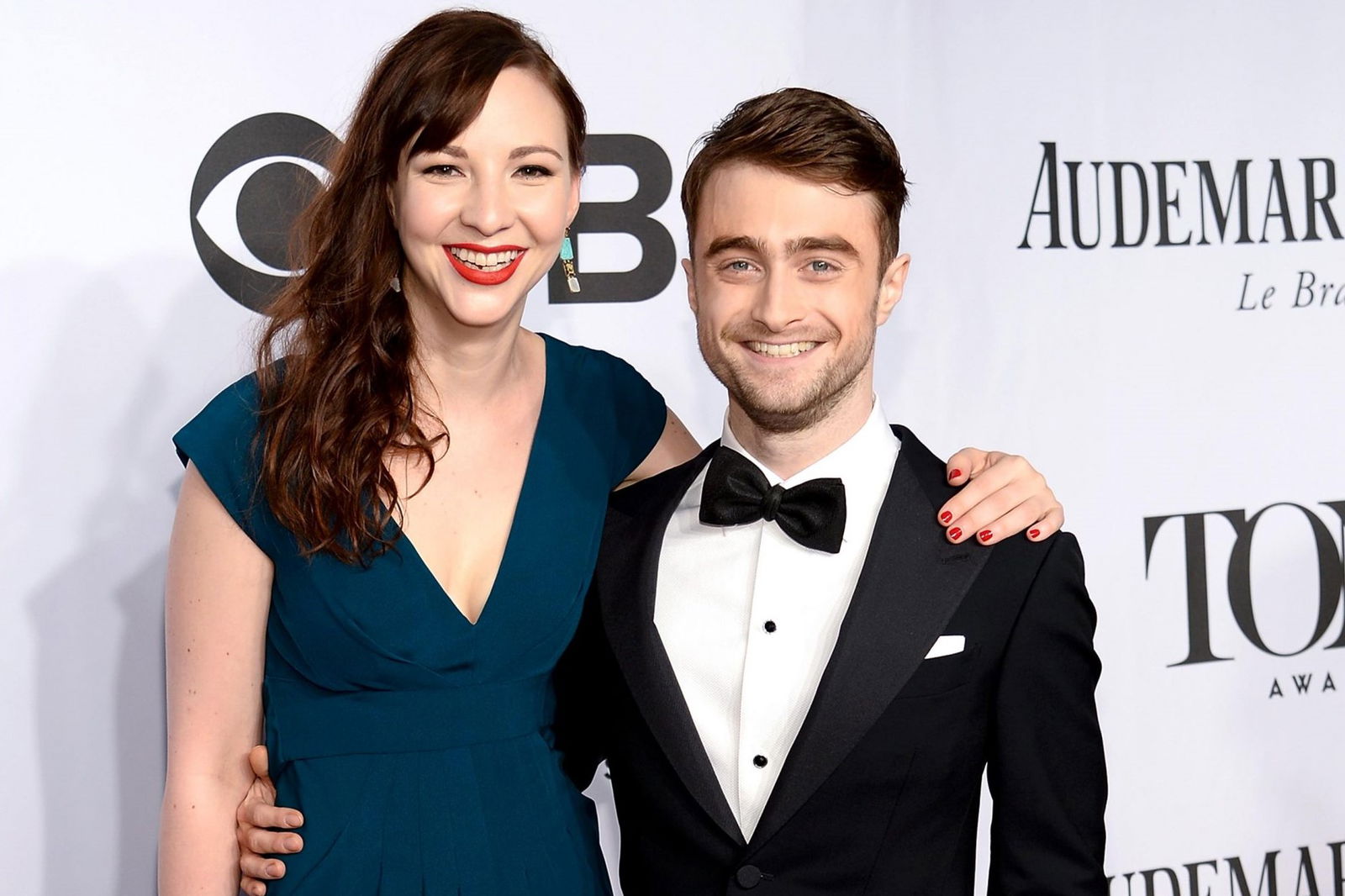 Radcliffe's first romance to become the highlight was when he dated Laura O'Toole, an Irish actress, and then proceeded on to go out with Rosie Coker, a Harry Potter crewmate. Another crew member that he dated from the franchise was Olive Uniacke and then Alana Dawes. But then, the actor started dating actress Erin Darke. The two have been together since 2012.
Rupert Grint
The sheepish ginger Ron's actor did well in the love department just as on the film screen and has been dating actress Georgia Groome since 2011. The two share a daughter Wednesday, whom they welcomed in 2020. Previously, Grint had dated Katie Lewis, Lily Allen, and Kimberley Nixon.
Emma Watson
Apart from her very famous crush on tom Felton, Watson has dated actor Francis Boulle with whom she got together in 2008. Then she went on to date Jay Barrymore for a year, followed by Rafael Cebrian and George Craig. She also dated Johnny Simmons, her co star from Perks of Being a Wallflower, her classmate Will Adamowicz and Matthew Janney. The actress also moved in with actor Roberto Aguire for some time in 2015 and then dated William Knight. Now, Emma Watson is dating Leo Robinton since 2019.
Bonnie Wright
Bonnie Wright, who starred as Ginny Weasly on Harry Potter and went on to marry him onscreen, was engaged to actor Jamie Campbell Bower for a year. Later she was connected to actor Jacob Artist and then entrepreneur Simon Hammerstein in 2014. Now, the actress has lived with a mystery man since 2020, and while the actress shares his pictures on Instagram from time to time, she has chosen to keep his identity private.