On Tuesday, Marvel Cinematic Universe released the official second trailer for the highly anticipated "Spider-Man: No Way Home" during a live event in Sherman Oaks, California, which also featured a surprise question and answer round with the film's lead actor, Tom Holland.
Tom Holland, Zendaya, Benedict Cumberbatch, Jacob Batalon, Jon Favreau, Marisa Tomei, J.B. Smoove, Benedict Wong, Alfred Molina, Jamie Foxx, Willem Dafoe, Thomas Haden Church, and Rhys Ifans are among the cast members that were featured in the trailer. Columbia Pictures and Marvel Studios co-produced the film, which was released by Sony Pictures Releasing. Jon Watts directed the picture, which was written by Chris McKenna and Erik Sommers.
Tom Holland shared the trailer on his Instagram with the caption, "We just debuted the trailer to a theater full of fans and the reaction was incredible. Thank you for supporting me throughout my Spider-Man career. Your love and support continue to blow my mind, and I couldn't be more grateful. This film is for you, and I hope it brings you as much joy as it has for me. "Love you guys 3,000! "
The audience watched the aftermath of Jake Gyllenhaal's character Mysterio exposing Peter Parker's identity to the world in the second official trailer for "Spider-Man: No Way Home." The teaser shows how Peter Parker seeks Doctor Strange's help to cast a spell to make the world forget his secret identity, only for things to go awry and open a door to the multiverse, a limitless region of different worlds where anything may happen.
The multiverse portal allows enemies from previous Spider-Man films, such as Doctor Octopus, played by Alfred Molina, Electro, played by Jamie Foxx, and The Green Goblin, played by Willem Dafoe, to make cameo appearances in the film. Peter Parker seeks Doctor Strange's assistance once more in returning the multiverse villains to their respective realms, but it appears that Doctor Strange does not have a cure for everything. Peter Parker resolves to do everything he can to save the planet, even if it means endangering his own life, because he is burdened with the responsibility of saving the world and the love of his life, MJ, played by the gorgeous Zendaya.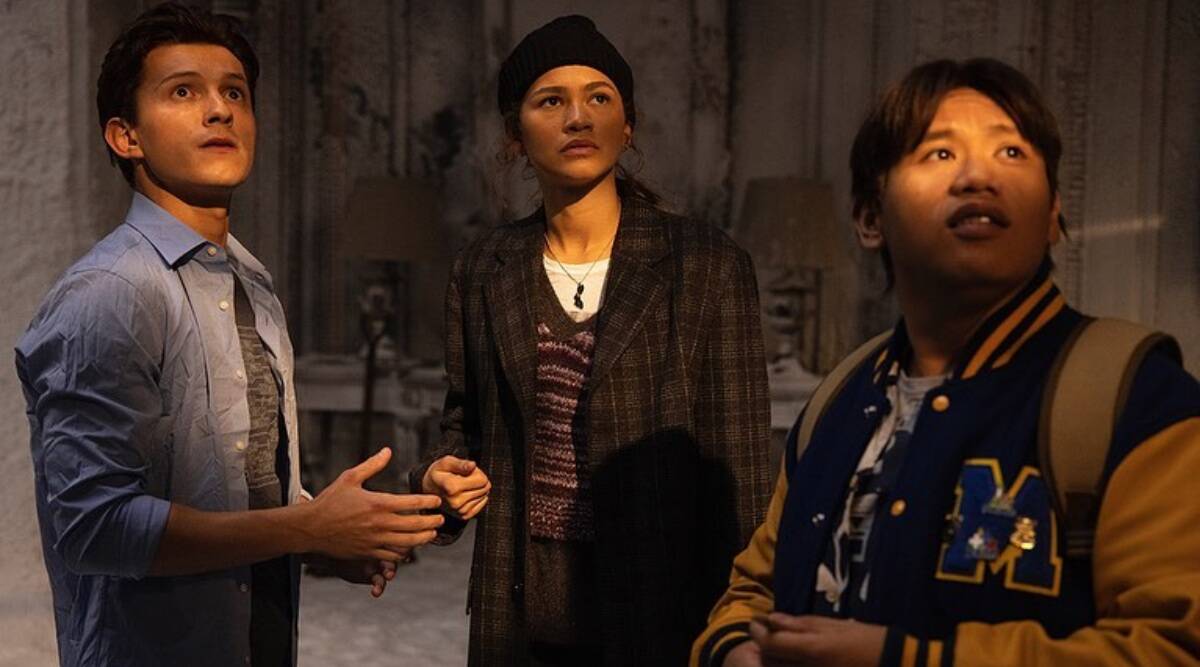 At the launch ceremony in Los Angeles, Tom Holland startled fans by describing the trailer as "the most cinematic and theatrical superhero movie that has ever been made." Tom Holland continued, "This isn't simply the end of my Spider-Man period. We have villains reprising their roles and bringing them back to life from three separate realities. As an actor and a tremendous fan of Spider-Man, it's been a dream come true to be a part of this picture and work with these giants. "
According to Tom Holland, who plays Peter Parker and Spider-Man, the past villains are quite happy to be returning and bringing their roles back to life. "They visited the set a week before they started shooting to see what it was like," the actor continued. "I recently ran into this guy in a cloak (Willem Dafoe). "Watch out, pal," I said. I was almost afraid when he removed his hood. Oh my God, the Goblin has arrived!' He was, nonetheless, really attractive". The actor said that Rowan was fantastic and a pleasure to deal with.
Talking about Willem Dafoe, Tom Holland added, "[Willem] put me to shame. You should see how good he is at yoga, man. I'm supposed to be Spider-Man. I'm supposed to be flexible and all this sort of stuff. We would do scenes together, and the next day I could hardly get out of bed. "
Though Tom Holland is following in the footsteps of Tobey Maguire and Andrew Garfield, he chose to focus on one aspect in particular to make Spider-Man his own: Peter Parker's childhood. Tom Holland stated, "I really wanted to push into the idea that this is a 15-year-old superhero."
'Spider-Man: No Way Home', from Sony and Marvel Studios, could lead to a tie-up into Sony's 'Venom: Let There Be Carnage'. Tom Hardy's Venom made his way into the Marvel Cinematic Universe in a post-credit scene from that picture, which needed collaboration from both the Venom and No Way Home teams.
During the ceremony, Tom Holland became emotional when speaking to the audience. He recalls being cast in Captain America: Civil War at the age of 18 (2016). "I remember being in my garden when Kevin Feige called, and it altered my life forever," Tom Holland recalled. "In every aspect, this film exceeds expectations. This is the most cinematic, superhero film ever produced. I'm delighted to declare that Sony and Marvel have accomplished the seemingly impossible", he added.
At the end of the event, the actor who is loved by the audience shared, "It's just really difficult for me to talk about, because there are so many things I'd love to talk about that would help me embellish what I'm trying to explain. But I can't, because it would just ruin the film".
"If we were lucky enough to revisit these characters, I believe we would witness a different version. We'd give it some time and attempt to construct something new and tonally shift the films, so it wouldn't be the Homecoming trilogy anymore", according to the 25-year-old actor, On December 17th, 2021, the highly anticipated "Spider-Man: No Way Home" will be released worldwide.
According to actor Jacob Batalon, there was one moment in the trailer that he believed would cause fans to "go crazy." The second trailer does not reveal any reunion between the highly awaited previous Spider-Man actors played by Tobey Maguire and Andrew Garfield. The initial teaser trailer for "Spider-Man: No Way Home," which was released in August 2021, broke records after 24 hours of its release, garnering nearly 355.5 million views.