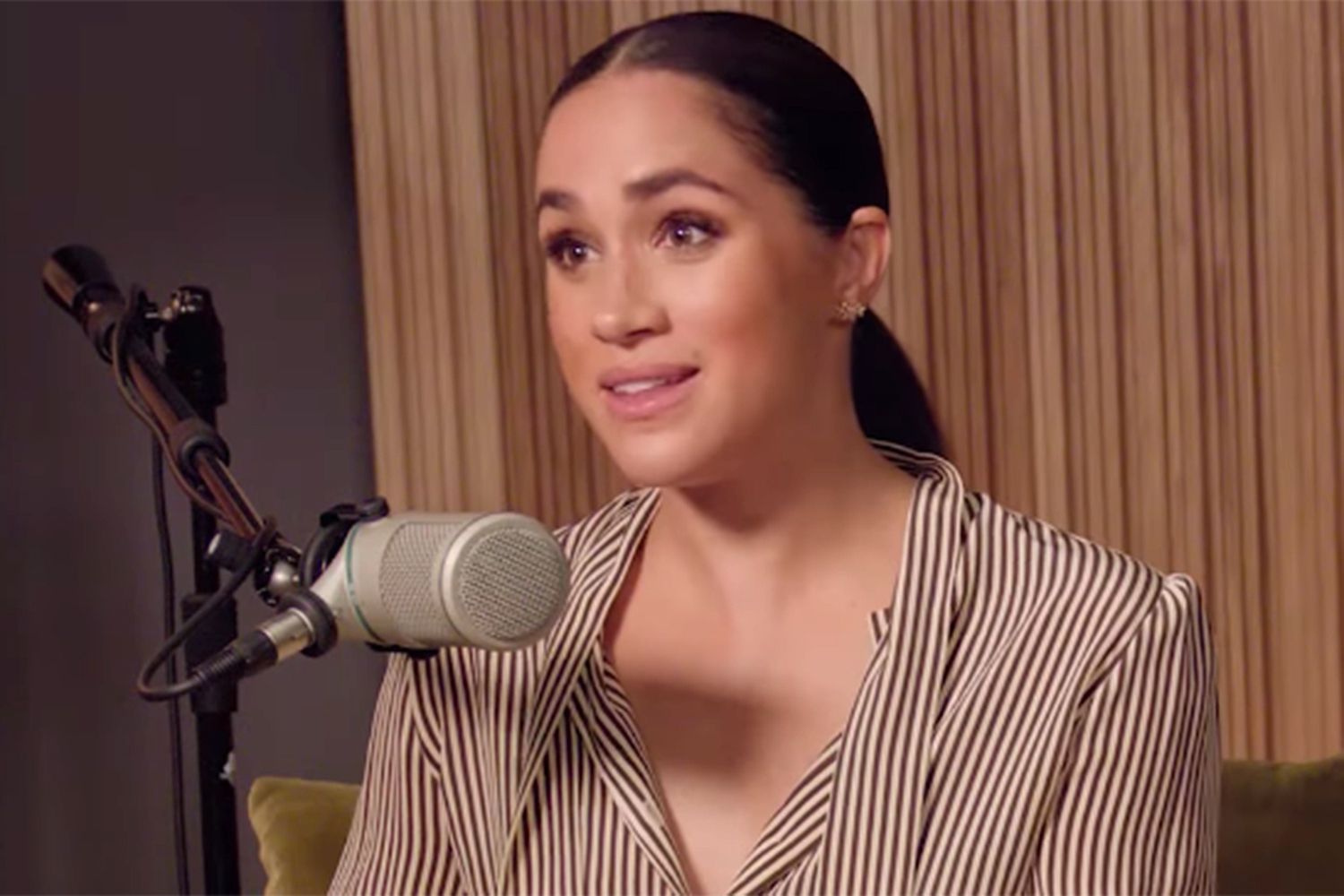 Meghan Markle recalls her childhood and the hardships of high school.
During a recent chat with Mindy Kaling on her podcast "Archetypes," Meghan Markle recalled her childhood and the hardships they faced in high school. The episode was titled, "The Stigma of the Singleton with Mindy Kaling."
Meghan Markle described herself as an ugly duckling and explained that maybe not conventional beauty as she is now, maybe she would have been seen as beautiful but with massive frizzy curly hair and a huge gap in her teeth. Meghan added that she was the smart one forever and ever and just sort of grew up.
The Duchess of Sussex shared with Mindy Kaling that during most of her high school she had spent a lot of time alone and never had anyone to sit with at lunch, and that's how she decided to get involved in various extracurricular activities to keep herself occupied and get her out of her shell.
She continued that she was always a little bit of a loner and shy and did not know where she would fit in, but she always said that she'd become the president of the Multicultural Club, the president of the sophomore class, and the president of this and the French club. And, by doing that, she had meetings at lunchtime so she didn't have to worry about who she would sit with or what she would do because she was always so busy.
Mindy Kaling continued that listening to Meghan's experience makes her very emotional, and she is happy that people know that because she thinks people see her and they're like, oh my gosh, like the wedding, the couture fittings for that and that. Mindy Kaling said she believes people see her and are shocked by her experience. Mindy continued, saying that she was very sure she didn't know that about you. And knowing is good.

Due to the fact that both of her parents worked and were immigrants, Mindy Kaling claimed that she was a typical latchkey child. Like her character, she too valued independence. Mindy said that she enjoyed simply being able to read and she recalled how, as a child, they were stuck at home, not allowed to watch TV, and forced to read since they were building roots in this nation and working to get money. She expressed her enjoyment of it and said that perhaps it was because of her great boredom as a youngster, which her main outlets were watching television, reading books, and writing, that she decided to pursue writing.
In the lily-white suburbs of Boston, Mindy Kaling said, she never felt attractive as a dark-skinned Indian girl who was overweight and wore spectacles. She mentioned completing high school, with no boyfriends, nothing but she would hear about the kissing, love, and virginity loss of her pals. College; similar Nothing. Always a bystander. The creator of the program said that even though she was always a spectator, she had learned a lot from it, like how to, you know, so many of her programs right now are about young ladies and desire and feeling sexual and feeling rejected adding that she has learned a lot from her highschool and college experience.

Meghan also talked about her relationship with Prince Harry and how the public reacted. When she and her husband first started dating and later got engaged, everyone exclaimed like oh my gosh, she is so happy Prince Harry chose her she recalled. And after hearing it a million times, you eventually think that well, she choose him too, continued the Duchess of Sussex. She added that fortunately, she has a partner who was arguing against that story and said they've got it all wrong and he said that he was fortunate that Meghan choose him. Meghan explained that you're fortunate, but it's gendered, archetypical, and stereotyped in that way and it just serves to reinforce the notion that one looks for affirmation from others rather than recognizing your own deservingness.