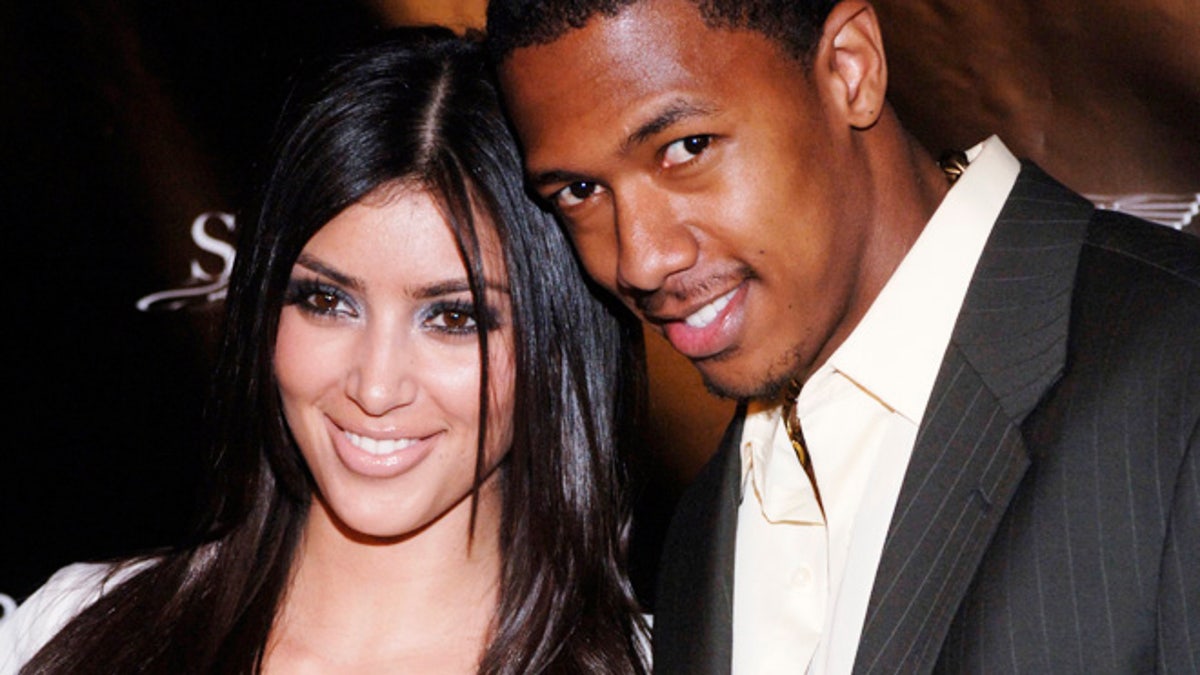 American singer, rapper comedian, television presenter, and actor Nick Cannon recently admitted on Revolt's latest podcast episode of 'Drink Camps' that his heart was 'broken' when his then-girlfriend Kim Kardashian lied to him about her infamous sex tape with Ray J. He also mentioned that Ray J had warned him about the tape before it was leaked.
Nick and Kim started dating around 2006-2007 and Kim's sex tape with Ray J was leaked and everything went haywire for the beauty mogul. Kim Kardashian previously stated that she and Nick were "never actually a couple" in a 2007 interview with Complex, but the 40-year-old singer disagrees.
Nick added, "People didn't know, they were like "who's that chick with Nick? She's bad. And then a year later probably when the tape came out, I believe the tape was made before me in my mind because it looks like to people I was with her first and then a year later or whatever the tape came out. But I think that tape was older, but it looks to the public it was Nick, and then it was the tape."
Nick Cannon denied the beauty mogul's claims and claimed that he was very much into her. He was feeling good, and Kim is a wonderful person. "Ray J, I assume, knew her before I did. I was totally into her, and I was feeling it", the singer said, "We were on some serious shit".
The singer also added, 'I saw Ray J [out on Rodeo Drive]… I was holding [Kim's] hand and, literally from across the street, he was like "You ain't gonna wanna keep holding her hand soon, watch!" And I'm thinking he's just hating!'
Despite Kim's denial of the pair being a couple, Nick has spoken about their relationship on several occasions over the years. Nick Cannon joked in 2014 that talking about the Kardashians puts him "in trouble," but he added, "She's [Kim] a wonderful girl, though. Her family is made up of some of the most incredible people I've ever encountered."
Nick went on to say that Kim 'broke' his heart after he confronted her about the sex tape when reports of it were circulating and she had denied it. Nick admitted that he was aware that they messed with each other and that he had never observed the tap, but it was the fact that Kim lied about its presence that prompted Nick to end his relationship with Kim Kardashian. "I just knew at the time that my entire crew was saying, 'Abort mission,'" he explained.
Nick has said that Kim is one of the loveliest people he knows since their breakup in 2007, meaning that there is no hostility between them. Nick Cannon, the 'Wild 'N Out Host,' who is the father of seven children with three women, has revealed that he is abstaining from sex after fathering seven children. "Right now, I'm celibate. I'm going to try to make it till 2022."
With ex-wife Mariah Carey, he has twins Moroccan and Monore, 10, son Golden, 4, and daughter Powerful Queen, 9 months, with Brittany Bell. Nick Cannon is also a father to twin boys Zion Mixolydian and Zillion Heir with professional DJ, Abby De La Rosa and his youngest son, Zen with model Alyssa Scott.
After Nick and Kim broke up, Kim Kardashian dated Reggie Bush, later got married to Kris Humphries, before finally saying 'I do' to Kanye West. After a fairy tale wedding and blissful seven years of marriage, beauty mogul filed for divorce in February from the rapper. Both Kanye and Kim are currently focusing on their careers and co-parenting their four kids, North, Saint, Chicago, and Psalm.
Kim Kardashian West is excited to make her hosting debut on Saturday Night Live, alongside musical guest Halsey. Kim reportedly sought support and assistance from her ex, Kanye West, for her hosting debut, which he gladly provided. According to the source, " Kim is brilliant and such a professional. She is excited about the opportunity to host SNL. She genuinely wants to do her best and 'wow' everyone while also making them laugh."