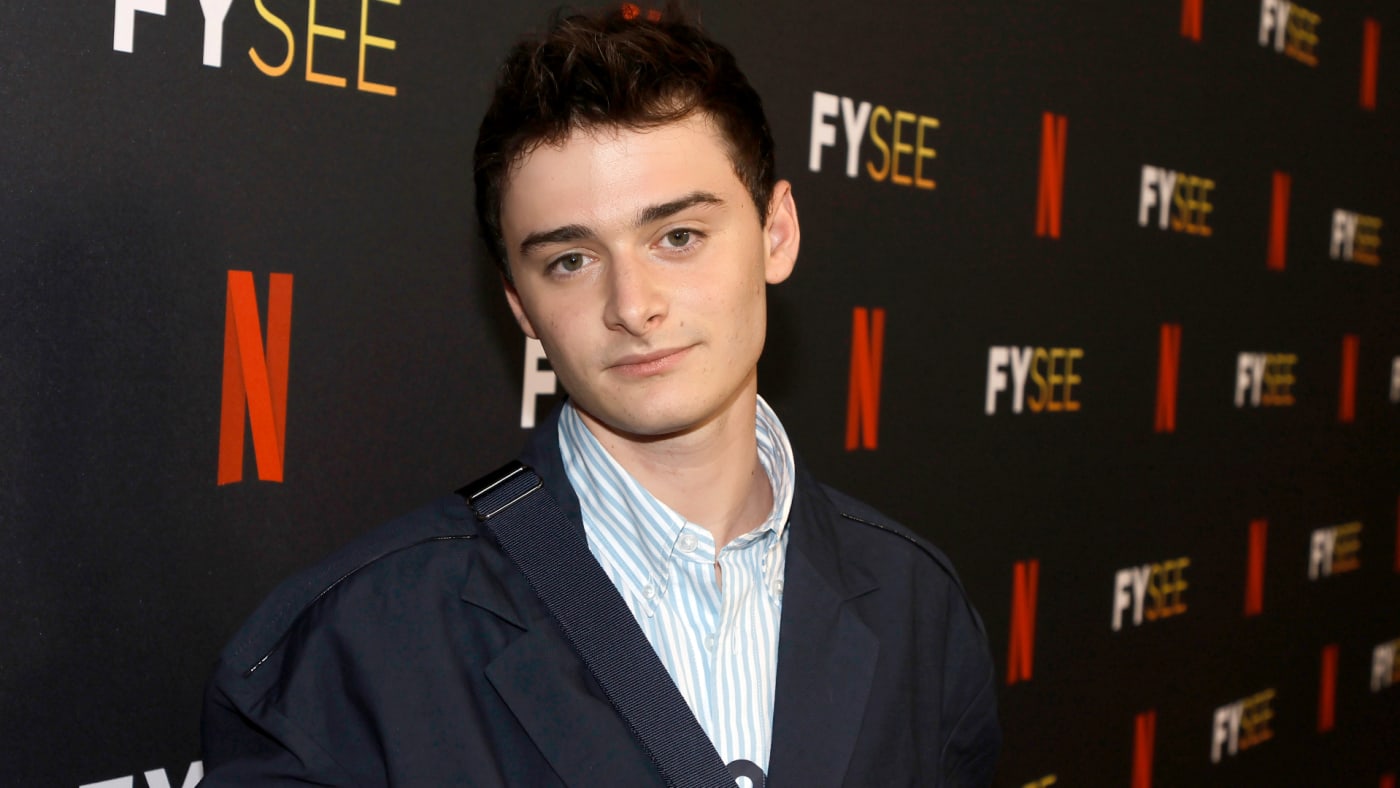 Noah Schnapp talks about Doja Cat's backlash.
In his recent interview with Variety, where Noah Schnapp revealed that his character from Stranger Things, i.e., Will Byers, is gay and is in love with Mike, he also addressed one of the most important things surrounding him, which is his social media presence.
Noah said that it's true he is the most active on social media among the other members of the cast and is pretty engaged with the fans, and explained that he loves to engage with them online. Noah mentioned that he admires the fact that everyone supports him so much and shared that according to him social media has turned out to be a great way to connect with his fans and he loves that. He said that he understands that even though everything cannot be super transparent sometimes, the fans know everything about him and added that everything is okay because his fans are amazing and they're super protective.
He further continued, recalling that he was in Paris, and he went outside the hotel and the fans mobbed him and the people he was with, and he explained that he was with his mother, and then he got inside the car, but his mother got lost in the crowd of fans, and then he was freaking out and said that they needed to stop to find his mom. And then all of the fans cleared out the way and were like, "Noah's mom! She's got to get in the car! Everyone stop!" Noah explained and added that all of them are so nice and are just always looking out for him, and they are truly like a family.
Social media reminds the interviewer of the recent controversy that happened between Noah and Doja and talking about the Doja Cat backlash, Noah Schnapp said that he is super unserious on social media and pretty goofy, so when he posted their DMs on social media where the singer asked him to ask his co-star Joseph Quinn to 'hit her up', and he later sent his co-star's profile to Doja, he was not thinking too much about it, but that eventually did hurt Doja Cat. Noah admitted that as soon as he deleted it, he apologized to her and she was okay with it and said that she is sorry for how she reacted. The actor mentioned that he loves Doja Cat and is one of the biggest fans of her music, and he told her that and said to her that she is literally his role model, and now everything's cool between them.
The Stranger Things actor mentioned that people make such a big deal about everything when it's on social media when in reality it's literally like a two-minute thing. Noah Schnapp also talked about his recently launched vegan hazelnut spread, TBH, and said that he was always interested in entrepreneurship and building up a business, so when he was brainstorming all of his passions and what he cares about, what he loves, and just kind of combined his favorite things. He said that working on TBH was such a cool learning experience and super fun.
Speaking about his entrepreneurship, Noah said that initially, he did not have a clue what he was getting into, but he had these amazing people who helped him market it, build it, finance it, and they explained the process to him, which interested him so much. Noah said that they taught him everything from where it all starts to what comes next, and that is what sparked his interest in going to college for entrepreneurship and learning about it. The actor also clarified that he will still be learning about movies and stuff related to them, but he would also like to keep the doors open for other things that interest him. Noah Schnapp said that education matters a lot to him.
When asked whether he was considering any other careers during the interview, he said that acting was his passion. He began acting as a pastime, and it still is, but he finds that he enjoys playing different characters and singing along to whatever scenario he is in. For this reason, he will likely never stop performing. While being an entrepreneur, he also indicated that he would want to direct, produce, and write in the future. He found it intriguing that he had the opportunity to explore new things.

Noah Schnapp said all of these things are fun and different and as an actor and an artist, he thinks it is good to be well-rounded and know things from different fields as well, because at the end of the day, actors are portraying characters and they should know where they are from, what they did, and small details about their past or anything they love. The actor finally added that he is miserable when he is not busy, so knowing about these things keeps him busy.
Noah Schnapp, towards the end of the interview, was asked about the next season of Stranger Things, to which he said that he is excited for Will Byers' future in Stranger Things and the makers are working on the next season, so the audience has to wait just like him to see what the writers of the show make him do.