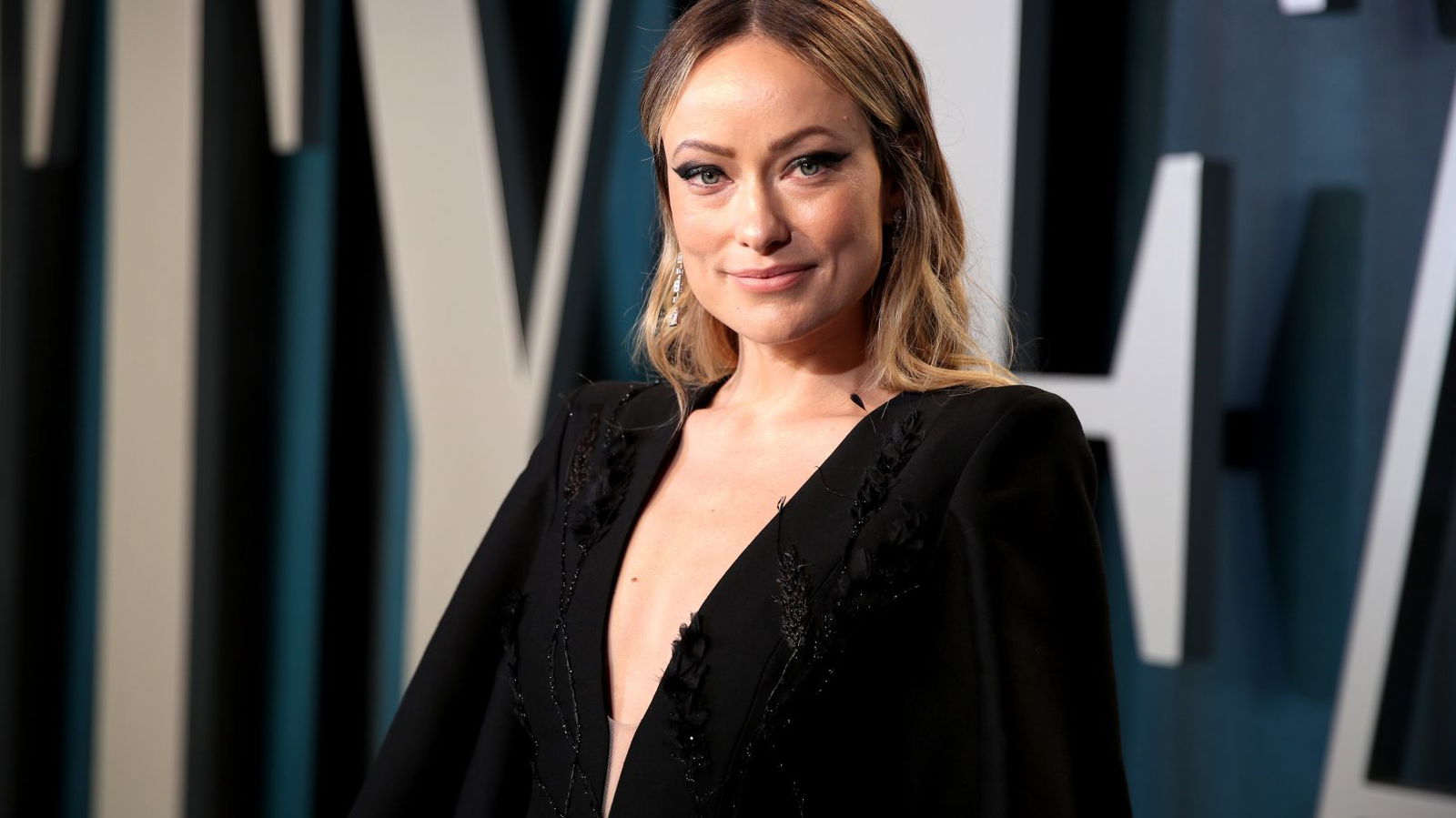 Olivia Wilde talks about actor Shia LaBeouf's claims.
During a recent interview with Vanity Fair, Olivia Wilde, for the October issue, clarified the claims of actor Shia LaBeouf, wherein in an open letter he stated that he decided to quit the movie and was not dropped as Olivia claimed in her Variety interview.
Olivia Wilde said that even though Harry Styles was always her first choice for the part, the singer was busy with his tour, and then she decided to move ahead with Shia LaBeouf but added that during production, Florence Pugh, who plays the lead in the movie, told her that she was uncomfortable with the actor's behavior.
That is when Olivia Wilde said that she had to drop Shia LaBeouf from the movie and clarified that her responsibility was towards Florence Pugh, as she described herself as the mother of the wolf. Olivia said that making the call to drop Shia from the movie was tricky, but in a way, he understood and mentioned that he wouldn't have enjoyed the process either, as he comes at his work with an intensity that can be combative and it was not the ethos that she demanded in her production.
Olivia said that she wants him to get well and to evolve because he is a great actor and it would be such a loss to the industry when someone as talented as Shia is unable to work. Despite his denials, Shia LaBeouf has been cast in Francis Ford Coppola's 'Megalopolis.' After the actor was dropped from Don't Worry Darling, two women accused the actor of physical, mental, and emotional abuse. He stated in The New York Times that he has no excuses for his alcoholism or aggression, only rationalizations, and added that he has been abusive to himself and everyone around him for years, and he is ashamed of that history and sorry to those he hurt.
It's easier to dismiss someone than it is to come out and talk about abuse, which is tough and requires guts, according to Olivia Wilde, who expressed her admiration for the women who shared their tales. Shia recently stated in his open letter that the lack of rehearsals led him to decide to leave the film. Olivia stated that the situation is much more complex than it can be explained in private texts that have been released out of context after the premiere in Venice. She concluded that all she could say was that he was replaced and there was no moving forward with him and wished him the best of luck in his recovery.
According to a person with knowledge of the circumstances, the actor was genuinely dissatisfied with the little amount of rehearsal time Florence Pugh had available, and Florence Pugh was uneasy with his intensity. However, the truth is a little more nuanced than that. She had to pick between him and his co-star, according to Olivia Wilde, who is claimed to have handed her an ultimatum. Olivia Wilde went with Florence Pugh. Shia was dropped and Harry Styles was brought on-board as the lead actor.

She explains that her idea behind working with with Harry was that she knew he was courageous and explained that working with a non-actor who is fearless is preferable to working with a trained actor who is full of baggage, hang-ups, and preconceived notions. Olivia said that she enjoys working with singers and dancers because they give it their all—because as a dancer, they risk injury if they don't give their best. The same applies to vocalists. That song doesn't work if they just sing at 30%. Actors, in her opinion, occasionally believe they can get away with 30%.

Olivia when talking about Florence Pugh feud rumors said that people don't frequently presume the best of powerful women, she claims after it was pointed out that Florence has not been engaging much on social media when it comes to 'Don't Worry Darling' She waits and said that Florence completed the job she was hired to do, and she did it wonderfully. She blew her away with her performance and Olivia said that every day she was in awe of her, and they worked very well together. Olivia added that she supposes the audience and critics don't frequently give them the benefit of the doubt.
She mentioned that it is odd that they are now discussing this in her second film, which is once again about the enormous power of women, what we can accomplish when we band together, and how simple it is to deprive a woman of power by using other women to criticize and disgrace her. Olivia explained that because Florence likes to mingle and tends to be everyone's closest friend, she believed that giving her space and being there in case she needed anything was the best approach to help her. Florence, who can attest that it consumed all of her energy, was completely focused on producing that performance.
Don't worry, Darling's celebrated cinematographer Matthew Libatique, backs up Olivia Wilde by stating that he was in the middle of the storm, but it was one of the most harmonious sets he has ever been on. Olivia added that Florence is one of the most sought-after actresses in the universe and currently she is on set for Dune she gathered that some people expect her to be engaging more on social media but Olivia clarified that she didn't hire her to post but she hired her to act. She fulfilled every single expectation Olivia had of her.