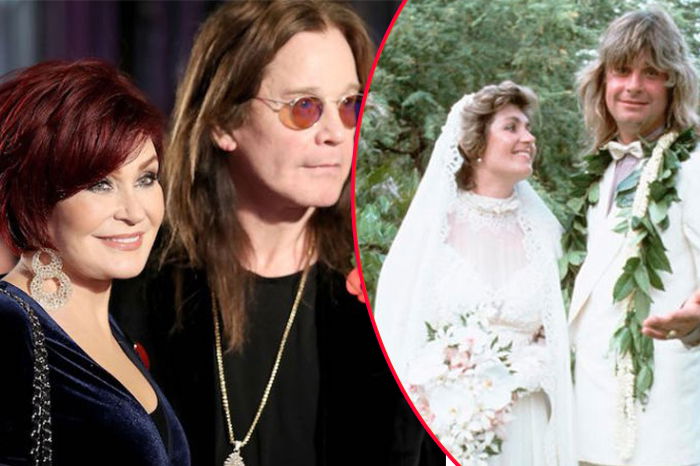 John Michael "Ozzy" Osbourne is an English singer, songwriter, and television personality who rose to fame during the 1970s as the lead vocalist of the heavy metal band 'Black Sabbath. Ozzy adopted the nickname, 'Prince of Darkness, during his time in Black Sabbath.
Ozzy Osbourne married his manager, Sharon Arden, who is a British-American television personality and author, on July 4th, 1982, and the couple had three children, Aimee, Kelly, and Jack. Ozzy Osbourne and Sharon Osbourne came into the public eye after they starred in "The Osbournes", a reality TV show that aired on MTV from 2002-2005 that followed the daily life events of the Osbourne family.
Aimee Osbourne, an English actress, and singer refused to appear on the show and later explained why she decided to not feature on "The Osbournes", which at the time was one of the most successful reality shows. She said, "For me, I had grown up around having a pretty well-known dad anyway, and … I always really valued my privacy within that family. And for me personally, and for who I am, you know, as far as morally and also just to give myself a chance to actually develop into a human being as opposed to just being remembered for being a teenager, it didn't really line up with what I saw my future as. It definitely worked great for the rest of my family, but for me, and who I am, I just knew it was never something that I would have been able to consider realistically."
Recently, according to Variety, the former lead vocalist of Black Sabbath is the subject of an upcoming biopic by Oscar-nominated writer Lee Hall. Sources claim that the biopic will look into the lives of Ozzy Osbourne and his manager, now wife, Sharon Osbourne, and how they managed the popularity that came along with their reality TV show being a success.
Not many details have been shared about the project as of now, but one thing is certain: the biopic will surely feature a number of iconic tracks from Black Sabbath and Ozzy's solo career. The biopic is produced through Polygram Entertainment, the film and television arm of Universal Music Group.
Sharon Osbourne, in a statement to Variety, stated, "Our relationship at times was often wild, insane, and dangerous, but it was our undying love that kept us together. We're thrilled to partner with Sony Pictures and Polygram to bring our story to the screen." Sharon, along with her kids, Jack Osbourne and Aimee Osbourne, are producing the movie via their label, Osbourne Media, with Michele Anthony and David Blackman.
Osbourne Media has created content for a variety of media, both scripted and unscripted. Jack Osbourne's media company produced the Showtime documentary "God Bless Ozzy Osbourne" and handled the production of NatGeo Wild's series "Alpha Dogs." "Biography: The Nine Lives of Ozzy Osbourne," his most recent documentary, was a highlight of the 2020 SXSW Film Festival.
Hall's writing credits include Steven Spielberg's "War Horse," Stephen Frears' "Victoria & Abdul," and "Billy Elliot," which garnered him an Oscar nomination for best original screenplay. These are among the films that garnered him an Oscar nomination for best original screenplay.
The couple last year was interviewed by Piers Morgan at their Los Angeles home and during the interview, they opened up about the vocalist's parkinsonism, infidelity, and epitaph. Piers asked the couple if they were amazed that they were still together, to which Ozzy replied, "I am. I've been a bad boy at times." Sharon added, "It's like a Shakespeare play - our love story. Ozzy's been a right old f***er with women."
Talking about the infidelity, Ozzy Osbourne mentioned that he was terrified that Sharon would leave him, but then he was asked if he had sex addiction to which he replied, "I think it's another fix. If you're a junkie like I was, anything that alters your mind, you go for. I didn't love any of these people."
Ozzy shared that Sharon had cut every sleeve off every coat he owned and added, "I wish I hadn't done the stupid thing that I did to get there, and that's the truth. You never know what you've had until you've lost it, and I thought I'd lost it big time. " The lead vocalist, who was married to Thelma before Sharon, mentioned that meeting Sharon was the greatest moment of his life. He continued, "When I fell in love with her, I knew from a distance. What attracted me to Sharon, she always had this infectious laugh. It's like the plant was happy. It was just one of those things… the shoes fit. She's still here, and I'm still here, so out of all our ups and downs, we're still together."
Ozzy Osbourne mentioned that he knew he had Parkinson's since 2003, but the doctors put it on paper that they discovered he had Parkinson'when he fell. Sharon added to his statement, "It's called Parkin 2. It's a gene that Ozzy was born with and, of course, Ozzy couldn't get anything normal. It's very rare, and its path isn't like normal Parkinson's, as we all know. "
The vocalist shared that his new album saved his life when he was on the couch, ill. He added, "My head never says 'You're going to be fine.' It says, 'It's the end and doom and whatever. The first song we wrote was titled "Ordinary Man" and I said to Sharon, 'It sounds like it could be an Elton song.' She said, 'Why don't you ask him to sing on it?' I said, 'He wouldn't want to sing with me.' She said, 'Well, he can only say no.' And he agreed."
The singer mentioned that he has a desire to get back on stage and that is what he lives for. The biopic will surely cover all of these things, and it is going to be interesting to see how Lee Hall puts their lives onto the paper.
Ozzy Osbourne won a Grammy Award for Best Metal Performance in 1994 for the single "I Don't Want to Change the World" from Live & Loud. Both as a solo performer and as a member of Black Sabbath, Osbourne was inducted into the UK Music Hall of Fame in 2005.