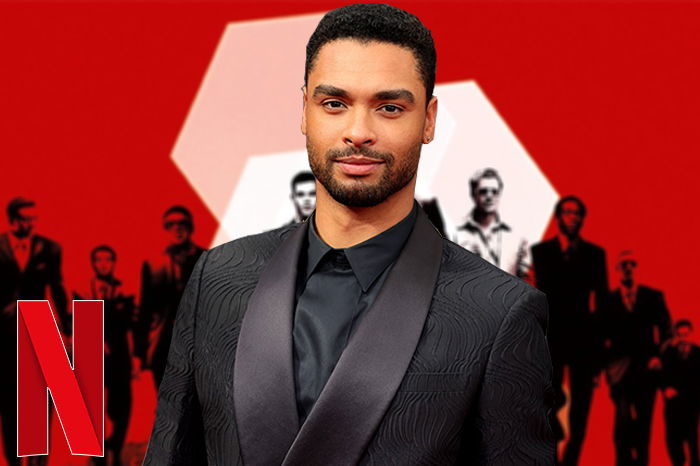 Regé-Jean Page rose to fame after starring in Netflix's period drama "Bridgerton" as Simon Basset, Duke of Hastings. Critics praised Regé's performance, and he was awarded the NAACP Award for Outstanding Actor in a Drama Series.
With a feature written by Shonda Rhimes, the actor was quickly recognized in Time magazine's 100 Next lists under the category of Phenoms. Netflix's Bridgerton is also produced by Shonda Rhimes.
With such a wide and positive responses from the audience and critics, the actor has landed a role in an untitled movie produced by the Russo brothers, which was announced a few days ago.
Anthony and Joe Russo are the cornerstones of the Marvel Comic Universe filmmaking team, having helmed Captain America: The Winter Soldier, Captain America: Civil War, Avengers: Infinity War, and Avengers: Endgame, among others. AGBO and Netflix produced the popular Chris Hemsworth starer 'Extraction,' which was also scripted by Joe Russo.
Noah Hawley will helm the untitled film with Regeé, and is described as a "heist thriller." It will be produced by Hawley's 26 Keys production business in collaboration with AGBO's Joe and Anthony Russo and Mike Larocca. As of now, no additional information has been provided by any source.
Noah Hawley made his feature picture directorial debut in 2019 with Natalie Portman's "Lucy in the Sky."
"AGBO was originally formed to allow us to collaborate with artists we highly respect and admire," said Mike Loarocca. "We're thrilled to be able to keep that promise by sponsoring Noah Hawley and Regé-Jean Page's new film," he added.
Anthony Russo also praised the actor for his versatility and said, "[Joe and I] like actors who are willing to continually reinvent themselves, and push themselves into new places. With Regé, we knew him as one specific thing over a short period of time, but he's an incredibly talented actor, and he can move in a lot of different directions as a performer."
With Chris Evans and Ryan Gosling, Duke of Hastings actor is working on his second film with the Russo brothers, titled "The Gray Man." The actor's rising stardom has secured him some great roles, including one in a Paramount film based on the role-playing game 'Dungeons and Dragons,' as well as in the reboot of 'The Saint.'
Regé was received with a lot of love and support from the fans for his role as Simon Basset but with an Instagram post, the actor revealed that he has decided to leave the show.
He wrote, "The ride of a lifetime. It's been an absolute pleasure and a privilege to be your Duke. Joining this family - not just on screen, but off-screen too. Our incredibly creative and generous cast, crew, and outstanding fans - it's all been beyond anything I could have imagined. The love is real and will just keep growing."
Despite the fact that Regé announced his departure from the show, rumors of him returning for a cameo in the following season was floating around. On asking to the actor about the cameo, he said that he couldn't possibly tell. "Isn't there something wonderful about being surprised by what you weren't suspecting?", he added lastly.
Regé-Jean Page is also touted to be the next James Bond, since Daniel Craig's fifth and final episode of the James Bond franchise, 'No Time To Die,' waved adieu to the franchise. The actor, on the other hand, has refuted the rumors, saying, "It has nothing to do with me — or with anything that has occurred in any of the rooms or meetings. It's nothing more than a topic of conversation."
CAA, Mosaic, The Artist's Partnership, and attorney Greg Slewett represent Regé-Jean Page in the United Kingdom. CAA and McKuin Frankel Whitehead represent Noah Hawley. CAA and Greenberg Glusker represent the Russo Brothers.
But Duke of Hastings as James Bond? The idea sounds intriguing. Doesn't it?