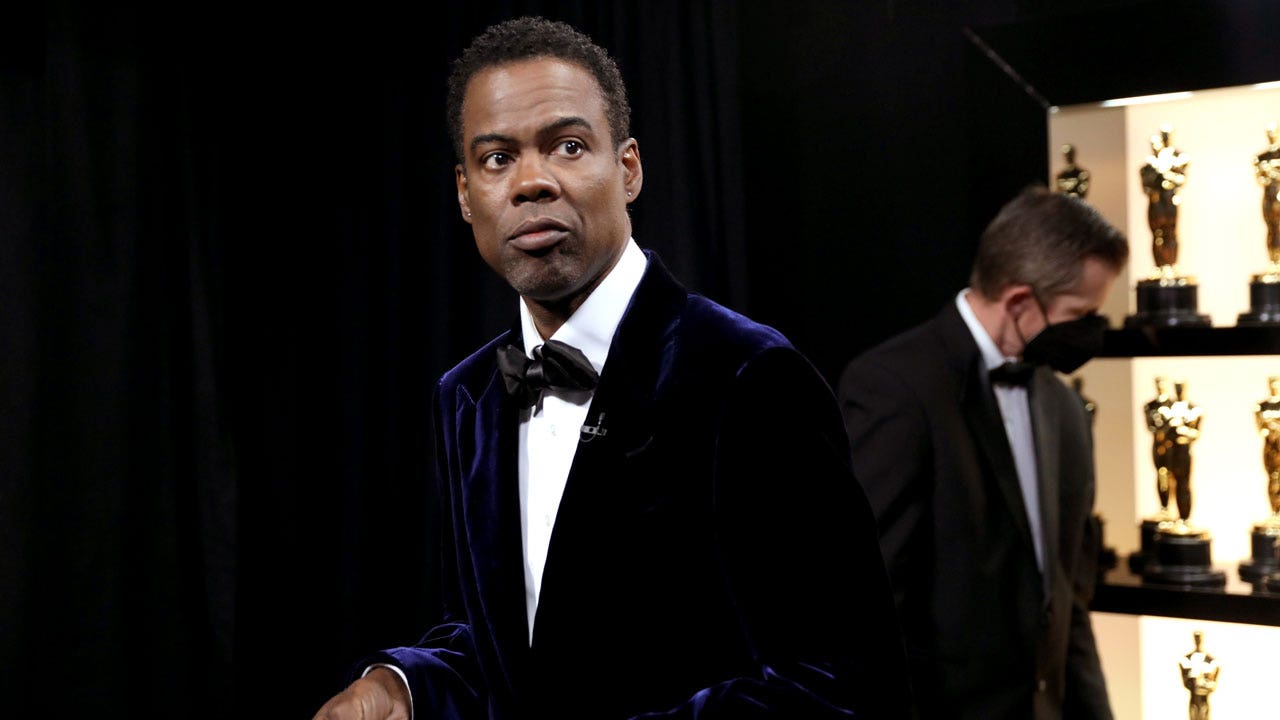 Chris Rock has apparently passed on the opportunity to host Academy Awards 2023.
According to reports that have been circulating, comedian-actor Chris Rock has declined an opportunity to host the Academy Award 2023 ceremony. Multiple witnesses who attended Chris Rock's night show in Phoenix at the Arizona Financial Theatre shared that the comedian-actor had revealed during the set that he was asked to host the next year's Oscars, but he had refused to do that.
Eyewitnesses also revealed that Chris Rock also mentioned that he was offered the chance to do a Super Bowl commercial as well, but he declined that too. In reference to the trial of O.J. Simpson, who was accused of killing his wife, Chris Rock said during his performance on Sunday that hosting the Oscars in 2023 would be like going back to the scene of a crime. He added that it would be like asking Nicole Brown Simpson to go to the Italian restaurant where she left her glasses.
According to the source reported previously that Chris Rock was approached to host this year's Emmys but declined. The comedian-actor is now on tour and getting ready for the filming of his comedy special, which will take place this fall, according to the source. After his comedy tour, Chris Rock hopes to travel and keep a low profile since, according to the insider, he is "done" Hollywood.

Chris Rock has not yet publicly addressed the altercation between him and Will Smith that took place at the Academy Awards in March in a full fledged way but has made some remarks about the same during his set on different shows. He had said that if someone said the words hurt, they had not been punched in the face because that hurts more. According to sources, the comedian-actor has no plans to reach out to the actor to address what has happened or to any big outlet or publication to talk about the same.
Chris Rock had stated that after the incident took place, he was back to work the next day and he did not let it bother him too much, but people close to him mentioned that he was processing what had taken place but had no plans to talk about it anytime soon. Chris also claimed he will never go down with anyone, like Oprah or any major source, and complain or speak about what occurred, since he will never be a victim, a different eyewitness continued.
Will Smith, for his part, released a public statement after a few days apologizing to the Academy, fellow co-actors who were in the audience, viewers, and Chris Rock, announcing that his actions were out of line, shocking and painful. The actor said that he had decided to resign from his position at the Academy and they accepted his resignation. The Academy of Motion Picture Arts and Sciences later announced that after a lot of contemplation they have decided to ban Will Smith for a decade and the actor accepted the consequences.
Back in July, the actor released a video in which he once again apologized to everyone, including Chris Rock and his family, stating that he did not know that his actions could affect not only Chris but his family and friends as well. Will Smith shared that he did reach out to Chris Rock too, but the message that he received from his end is that he is not ready to talk and has told Will that he will reach out to him when he feels like it, and Will said that he will wait. Will Smith said that he is apologizing three months later because he felt like he needed to be in a space where he could contemplate his actions and his behavior, which he said is not acceptable at all. The actor said that he wanted his apology to be from his heart and not damage control. That is why he waited and clarified that his wife had not asked him to do what he did on-stage and apologized to the winners and the co-actors along with the audience who witnessed the entire thing stating that he is remorseful.
The actor needs the public's forgiveness, not Chris', according to the source, who also believes that the timing of the apology is more in Smith's best interest. After the video was shared and everyone was curious as to why Chris Rock was shunning Will Smith's apology, it was revealed that Chris Rock has no plans to contact Will Smith.
Chris Rock and the Academy of Motion Picture Arts and Sciences have not yet commented.