Rihanna and A$AP Rocky step out in style.
Rihanna and A$AP Rocky walked the red carpet at the Dolby Theatre on Wednesday for the premiere of Black Panther: Wakanda Forever in a stunning muted-toned sparkling gown accented with long gloves. Rocky looked stunning in a structured jacket and pants ensemble.
Rihanna announced recently that she would be going to lend her voice to the film's lead single, "Lift Me Up." According to reports, Tems, Oscar winner Ludwig Göransson, Rihanna, and director Ryan Coogler wrote "Lift Me Up" as a tribute to Chadwick Boseman's life and legacy. Göransson produced the song, which was recorded in five countries.
Tems stated in a statement that after speaking with the film's director-writer, Ryan Coogler, and hearing his direction for the film and the song, he just wanted to write something that depicted a warm embrace from all the people he has lost in his life. Tems went on to say that he tried to imagine what it would be like to sing to them now and express how much he misses them. Speaking of Rihanna, Tems stated that she has been an inspiration to him and that hearing her perform this song is an honor.
"Lift Me Up" also marks the beginning of the next chapter in Rihanna's legendary career. Despite being featured on several songs, the 34-year-old singer hasn't released an album since 2016. The announcement of her upcoming original track follows the announcement that the new mother will perform at the 2023 Super Bowl Halftime Show. The soundtrack, Black Panther: Wakanda Forever-Music From and Inspired By, will be released on November 4, and the score, composed and produced by Göransson, will follow on November 11.
Ryan Coogler stated at the premiere about the soundtrack and getting Rihanna on board that he did not get her to do anything and that he does not believe anyone can get her to do anything. Ryan described RiRi as someone who marches to the beat of her drum, and he is grateful that she wanted to contribute to this, and he will be eternally grateful, not only to her but to all of the other fantastic musicians on the soundtrack. The director, who wore a medallion with Chadwick Boseman's face on it, stated that the song contains elements from his time in Senegal several years ago, as well as elements from recordings he made here in the United States, in the United Kingdom, and Mexico. Then, a few months ago, Tems, he, and Ludwig sat down in Nigeria and did some serious work on it. He did, however, add that she is a big one, the one and only.
Black Panther: Wakanda Forever gives fans their first look at how the country has operated in the immediate aftermath of the universe's five-year "blip," as well as how Wakanda has dealt with the loss of its king. T'Challa's death also deprives Wakanda of its Black Panther, making Wakanda appear exposed in the eyes of the world as a whole. After a four-year battle with colon cancer, actor Chadwick Boseman, who played King T'Challa, aka Black Panther, died at the age of 43.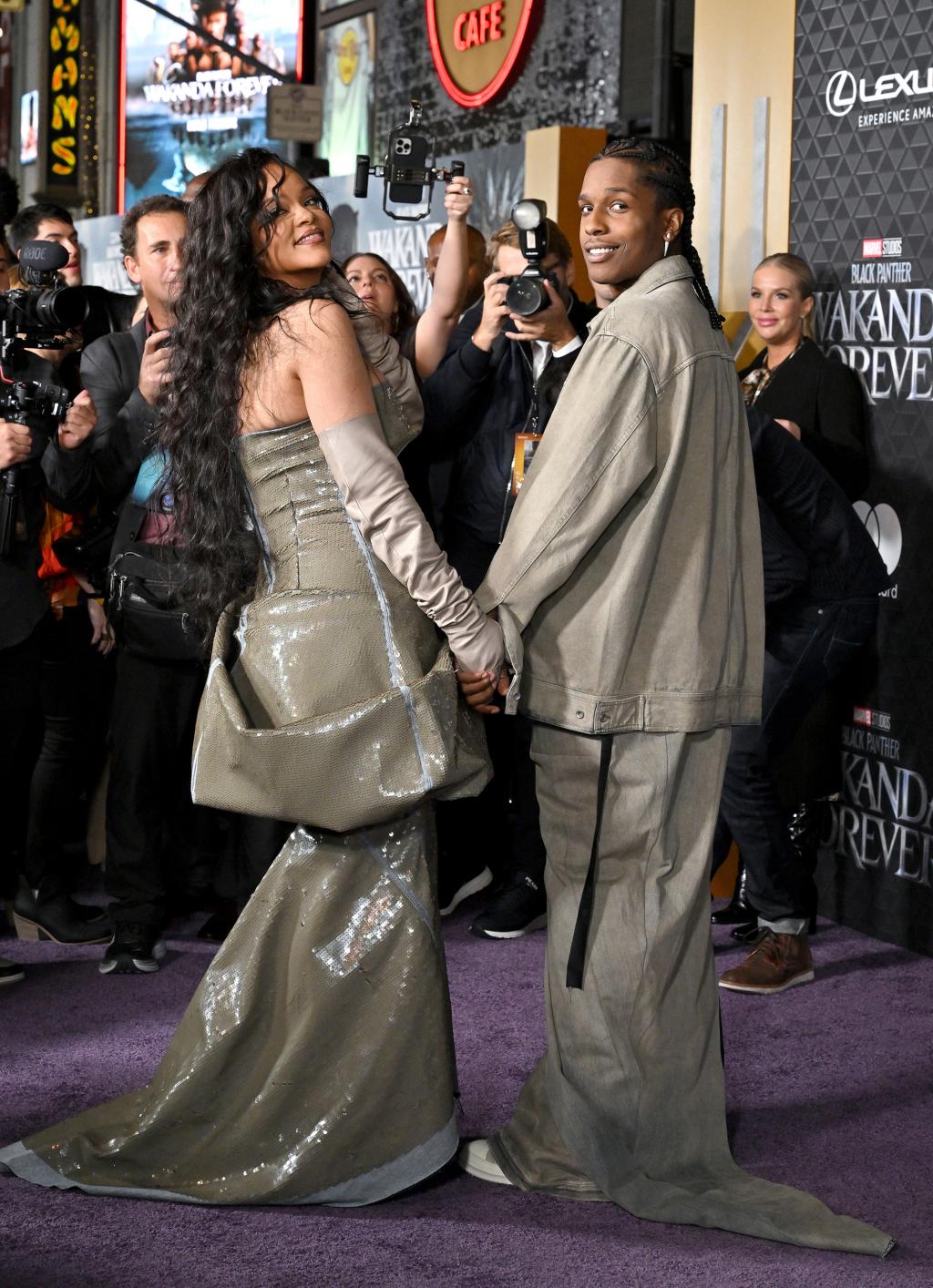 In addition to commercial success, "Black Panther" was the first superhero film to receive an Academy Award nomination for best picture. Despite losing the Oscar for best picture to "Green Book," it did win for costume design, score, and production design.
Rihanna is preparing for her fourth annual Savage X Fenty fashion show, which will include performances by Burna Boy, Anitta, Maxwell and Don Toliver. Angela Aguilar, Cara Delevingne, Bella Poarch, Avani Gregg, and others are expected to appear at the event, which will be broadcast exclusively on Prime Video.
Black Panther: Wakanda Forever hits theatres on Nov. 11.