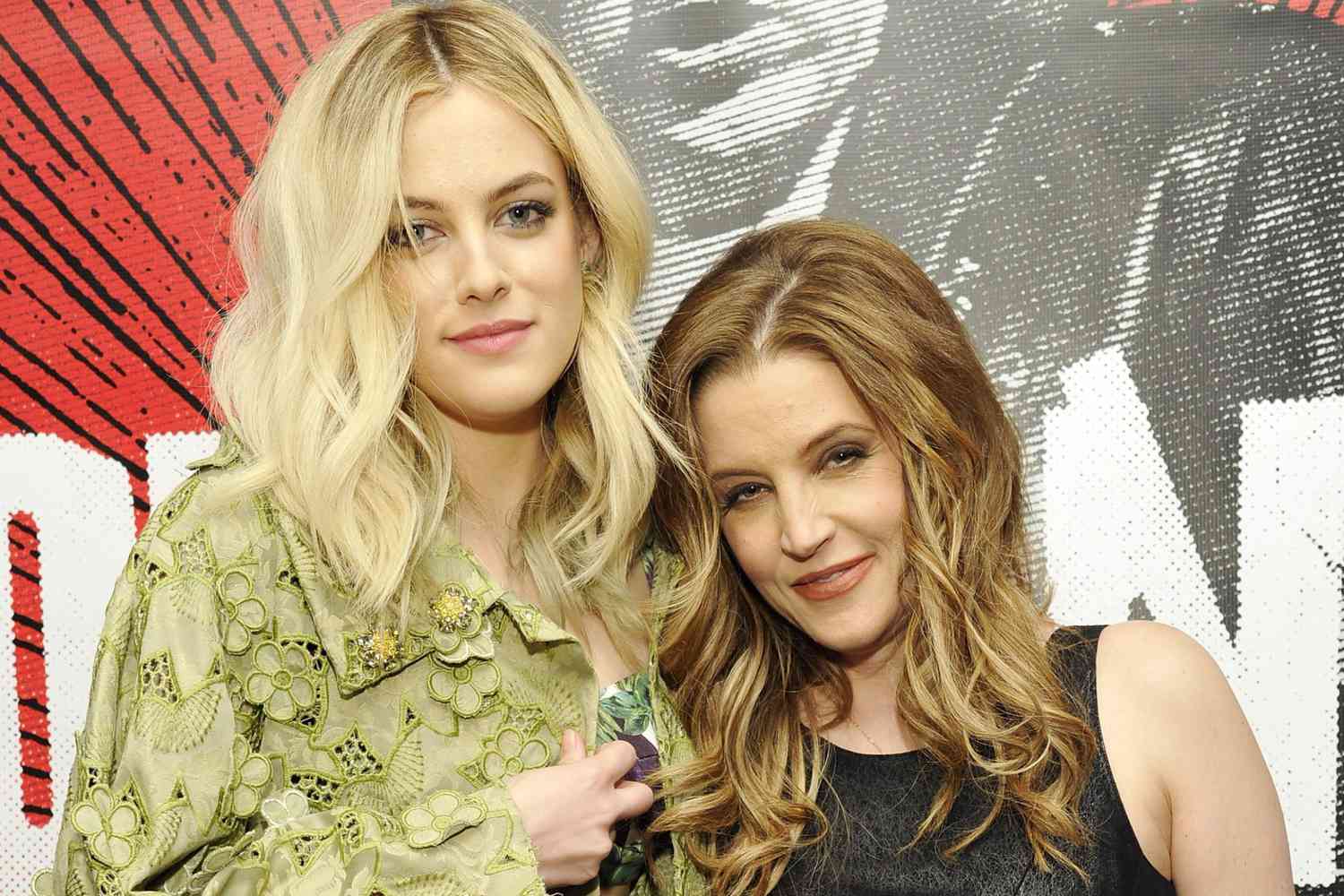 Lisa Marie Presley's daughter, Riley Keough, pays tribute to her mother.
Riley Keough, Lisa Marie Presley's daughter, took to social media to share a heartfelt tribute to her late mother. She shared a black-and-white picture of herself and her mother holding a bouquet and captioned the post with a simple red heart.
On January 12, 2023, 54-year-old Lisa Marie Presley was rushed to the hospital after she suffered a cardiac arrest, and it was reported that she had passed away later that day. Riley Keough was Lisa Marie Presley's daughter, whom she shared with her ex-husband Danny Keough along with their son Benjamin, who passed away in 2020 by suicide at the age of 27.
Lisa Marie Presley also shares twin daughters, Finely and Harper, with ex-husband Michael Lockwood. It was reported that the only daughter of Elvis and Priscilla Presley will be laid to rest next to her son Benjamin in the Meditation Garden at Graceland. In addition to Lisa Marie and Ben, Lisa Marie's father, Elvis Presley, along with his parents Gladys and Vernon were also laid to rest in the garden. According to reports, at the Meditation Garden, the family has a smal memorial stone for Elvis' twin brother, Jessie. Jessie passed away at birth. The new reports also confirmed that the Graceland estate will pass to the daughters.
Lisa Marie's representative told ET in a statement issued on Monday that a public memorial service will be held on the front lawn of Graceland at 9 a.m. Sunday at the Presley family property in Memphis, Tennessee. Following the service, a procession will be led to Lisa Marie's final resting spot in the Meditation Garden. Everyone else on the north lawn will be able to join the procession, which will be led by friends and family.
Riley, Harper, Finley, and Priscilla are thankful for the support, well-wishes, and outpouring of affection commemorating their beloved Lisa Marie, her rep said, adding, Riley, Harper, Finley, and Priscilla are thankful for the support, well-wishes, and outpouring of affection honoring their beloved Lisa Marie.
Instead of flowers, her family is asking those who wish to send something more to contribute to The Elvis Presley Charitable Foundation, which supports various nonprofit groups in the Memphis and Whitehaven areas, particularly those focusing on arts, skills training, and educational shows.
A family representative confirmed to ET that Priscilla Presley and the Presley family are astonished and heartbroken by Lisa Marie's tragic death. The family is extremely thankful for everyone's help, love, and good wishes, and they ask for privacy during this difficult time, according to the rep.
Longtime friend John Travolta wrote a sentimental tribute alongside a photo of Lisa Marie, addressing her as "baby girl" and saying he is "so sorry" and "will miss her miss her," but also said he understands he will see her again. John also expressed his sincere condolences to Riley, Priscilla, Harper, and Finley.
Lisa Marie had been open about her grief after Benjamin died from a self-inflicted shotgun wound. On Tuesday, in honor of "National Grief Awareness Day," the singer wrote a piece for People magazine about the overwhelming grief she still feels over her son's sudden death.
Lisa wrote on National Grief Awareness Day that she thought she would express a few things to be aware of concerning grief for anyone involved directly or indirectly as she has been living in the terrible reality of its implacable grips since her son's death two years ago. Lisa incorporated that if not for oneself, perhaps for someone else who is grieving. Presley discovered that grieving does not stop or go away in any way and that it remains with an individual for the rest of their life.
She went on to say that she already battles and beats herself relentlessly and constantly, trying to blame herself every single day and that it's difficult to cope with that, but others will judge and blame her as well, even secretly or behind her back, which is harsh and distressing on top of everyone else. Lisa Marie mentioned in her essay that it's a real decision to continue going, one she has to make every day and that it is, to say the least, constantly pushing, but she keeps going for her girls.
She said she keeps going because her son made it clear in his final moments that taking good care of his little sisters and having to look out for them was at the top of his concerns and his mind. She concluded that Benjamin adored them the same way they adore him.
Riley also discussed "suffering" while grieving for her late brother. She spoke to InStyle in June 2021 and said that she is just trying to be grateful for everything right now, to operate in love and keep her heart open and give and receive love. Riley added she does not mean in a woo-woo way, because she has had difficult days, as well as various forms of pain and suffering. But mentioned that she thinks it was a real shift for her when she recognized that a part of it and her expectation isn't just to feel joy.