British-Canadian actor, Scott Speedman, who recently returned to ABC's Grey's Anatomy season 18 as series regular, is looking forward to setting some sparks between his character, Nick Marsh, and Meredith Grey, played by Ellen Pompeo. Scott Speedman last appeared on Grey's Anatomy in season 14 as a guest and was seen recently in the third season of 'You'.
In his interview with The Hollywood Reporter, the actor reflects upon his characters, season three of You, and future projects. Talking about the third season of YOU, Scott Speedman said that until the season ended, he had no idea whether he'd survive Joe Golberg played by Pen Badgley or not. He shared that his girlfriend was obsessed with the show, and he loved how beautifully it was shot.
Scott Speedman describes his character in YOU as "sort of typical guy. I like to think of him as being from my father's generation, sort of cold and distant, emotionally distant, removed, unavailable, in that kind of way, especially to his son, with whom they have this difficult relationship. I was interested from that point of view. I wasn't sure where the turns were coming, but just on instinct, I had an idea that there was going to be an evolution of the character, and that interested me". Scott Speedman plays Matthew Engler, who is one of the few people who have managed to miraculously walk away from their brief entanglement completely unharmed.
Talking about his return to Grey's Anatomy, Scott Speedman, who plays Nick Marsh, shared that he was not aware of how the writers of the show would make him appear on the show again. The actor said, "I think the Grey's showrunners and the whole show had done it the year before with Patrick Dempsey and other returning people, so they had this infrastructure that knew how to do it. I wasn't allowed to do run-throughs. My name was gone from everything. We changed the character's name. We shot three episodes in four days, so they just backlogged it. So people knew about it, but they held off on it based on whatever relationship they had with Grey's, ABC, or Disney. They held onto their press release until it came out, which was nice".
According to PEOPLE, Scott Speedman mentioned that the role of Nick Marsh has been a sweet job so far for him. Meredith Grey's love interest, Nick Marsh, has returned to the show as a love interest for Meredith Grey. He added, "I don't know where it's going, but I get to explore the character more, and we can draw things out. I'm excited to be back! I've been doing harder-edged things, so I'm excited to do something like Grey's Anatomy. It's really fun to slip back into a romantic role. "
Scott Speedman shared that he is excited to be sharing the screen space once again with Ellen Pompeo, whom he knows personally through a mutual friend. Talking about it, the actor shared, "It can be a drag if you don't have a connection. And she's just a wonderful actor and knows the role really well. " The alum of the show, Ellen Pompeo, is also excited to share the screen space with a friend after four seasons and said Scott is a great actor who is interesting, edgy, sexy, and super present. She quoted, "We have great chemistry. We're having a lot of fun filming our scenes, and I know the audience will feel it. "
Scott Speedman also told Entertainment Tonight that he saw some fan reactions to his return, and they were mixed. Some were curious to know who Nick Marsh is while some of them did not make his return positively. The actor said, "The cool part about it, I guess when you're doing a show that's been on for 17, 18 seasons you have a very loyal fan base. And in this particular case, they are loyal and passionate."
Furthermore, the actor said that people and the audience, especially the loyal fans of the show, are protective of Meredith's character, and he totally understands that the fans want what's best for her, so he's looking forward to wooing the fans with his charm in the coming episodes. Some fans are still clutching onto the thought that the romance between Meredith Grey and Cormac Hayes, played by Richard Flood, is still yet to be flourished and considered.
Deadline reported that when Scott Speedman became a series regular, showrunner Krista Vernoff told that Meredith would have "two men for whom she has feelings." But it all depends on the "timing," and there's more to come. Meanwhile, in an interview with Entertainment Weekly, Flood hinted that Meredith and Hayes still "have a strong connection, a strong flirtation." But he wasn't sure where the romance was headed, noting that there could even be a "spark" between Hayes and Megan Hunt (Abigail Spencer).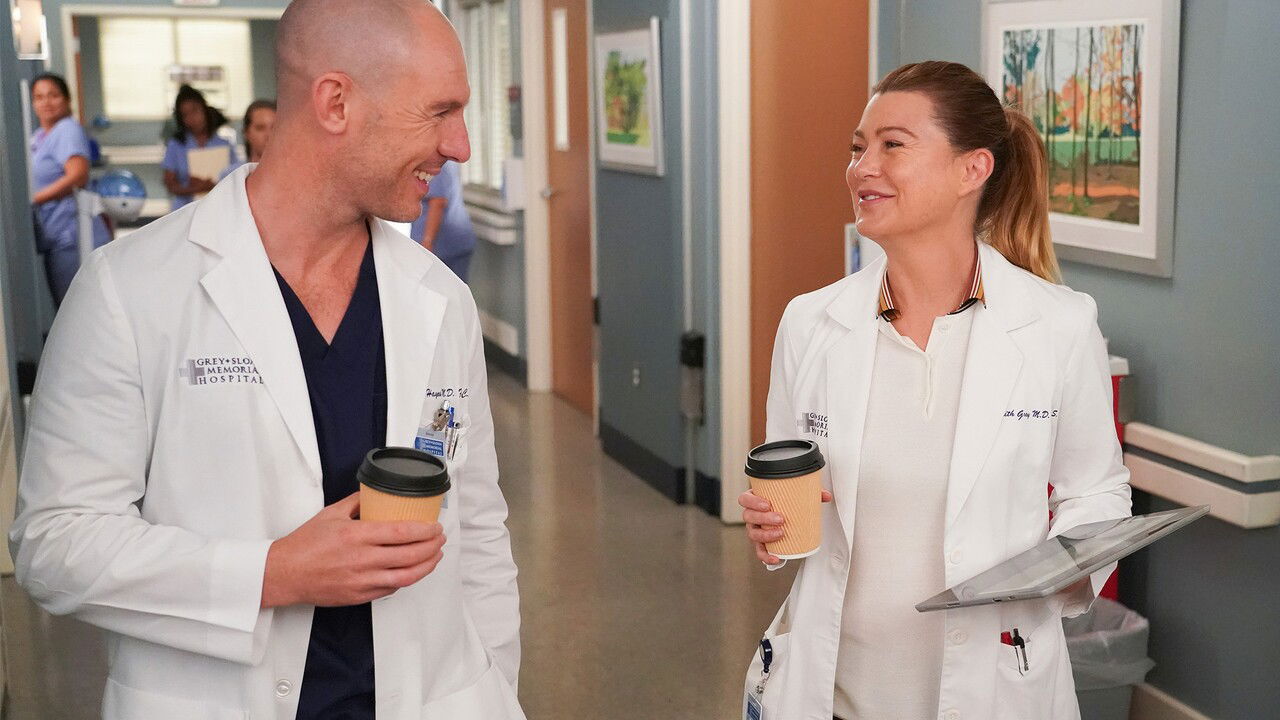 Scott Speedman, a British Canadian actor, is also looking forward to starring opposite Kristen Stewart, Viggo Mortensen, and Léa Seydoux in David Cronenberg's Crimes of the Future, which he recently concluded in Greece. Despite the fact that Cronenberg made a version of the film in 1970, Speedman makes it clear that this remake is nothing like the original. Until the first episode of seas, he also starred as Barry "Baz" Blackwell in the TNT criminal drama series Animal Kingdom.
When Richard Flood was asked about the response he got when he was introduced as Meredith's love interest, who was sent by Cristina Yang played by Sandra Oh, he said, "Oh, the fans have been very kind to me." When you come into a show like this, you never really know how it's going to be or if the character that you're portraying is going to be of any interest to people. But I think the fact that he was sent by Cristina Yang was a big help in ingratiating the character with Grey's fandom. I thought it was interesting that we know that, the fans understand that, but the character doesn't know that. The character doesn't know that they've been having these conversations or that she has sent him there. So it was fun to play with that idea that he's oblivious. He doesn't know that he's been thrown into the deep end of the pool".