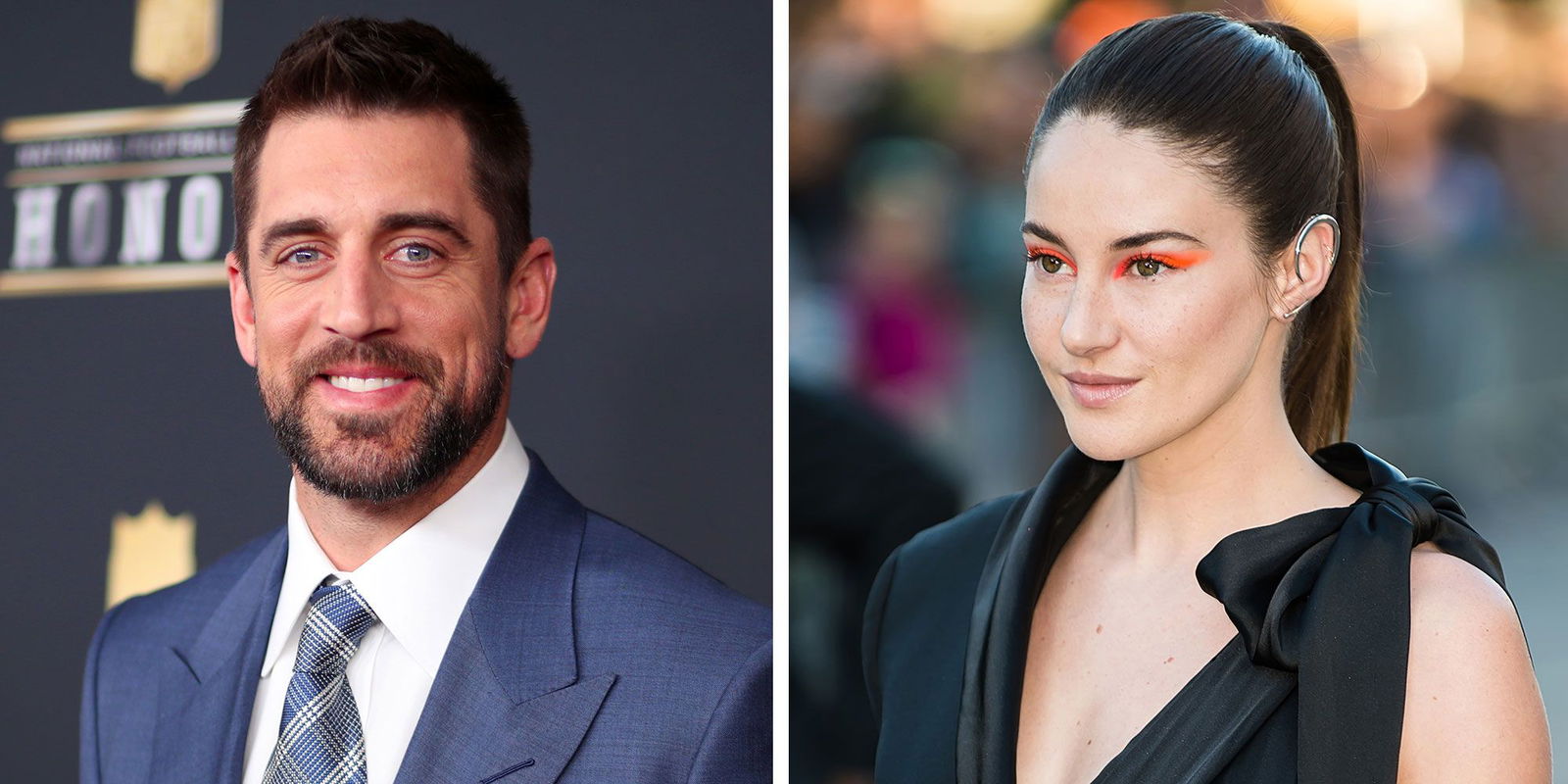 Shailene Woodley talks about her split from Aaron Rodgers.
In a recent interview with Net-a-Porter, actress Shailene Woodley opened up about her split from NFL quarterback Aaron Rodgers and ending their engagement in February 2022. She also talked about her experience while dealing with the breakup and filming her upcoming movie, "Three Women."
Three Women is based on a 2019 book by Lisa Taddeo about a writer, Gia (Shailene Woodley), who chats with three different women. Lina, played by Betty Gilpin, is a homemaker whose husband refuses to kiss her; Sloane, played by DeWanda Wise, is an entrepreneur in an open marriage with her husband; and Maggie, played by Gabrielle Creevy, is a student who realizes her a high school teacher has preyed on her. Gia travels across the country to get a sense of what sexual desires are like for American women.
Shailene added that the film was shot between October 2021 and May 2022 and that she had been going through a challenging time as her engagement with Aaron Rodgers ended, thereby making it challenging for her to film the movie.
Given that Shailene was going through the bleakest, extremely difficult time of her life at the time, along with the fact that it was winter in New York, and her situation was pretty shit Shailene described that for eight straight months, she felt like she was in a big pain bubble making it challenging for her to film the movie, but she did add that she was just extremely thankful that she had work to go back to and bawl and process her thoughts and feelings through her character.

The content of the show was beneficial to Shailene Woodley's situation. She mentioned that Lisa Taddeo gave her a lot of peace and comfort and inspiration to be more open to her emotional responses and eager to convey them more, and she is continuing to work on it. Shailene admits that it is difficult to be a from outside sentimental creature when you are not obligated or raised in this way, and it's almost as if she started to feel she found permission to be more of an externally sentimental creature through Lisa or Gia.
Shailene Woodley mentioned during the interview that 'Three Women' feels like it matters a lot, mostly because she thinks it matters so much to her. Shailene said that she feels honored to be a part of it because it genuinely gave her a North Star at a time in her life when her compass's calibration did not exist. And the actress mentioned that she thinks it has the potential to provide a North Star for other people out there too. Shailene went on to say that the spotlight her relationship received from the public and the media made her feel breached.
She clarified that it never occurred to her that thousands and thousands of people all over the world were interested in watching and paying enough attention to these events. Then she adds that she went on to date someone who is very, very famous in America, (Aaron Rodgers) and Shailene acknowledged that it was the first time she had a relationship that was widely famous like people were talking about them a lot more than compared to her previous relationships. The actress acknowledged that she witnessed the criticism, the opinions, the willingness for people to know her daily lives and his life and their lives all the time which just felt breached in a way that it was fun before.
The actress goes on to say that she is a very reserved individual and that whenever she posted anything really, she felt that she was sharing a great deal of herself with individuals she didn't particularly trust. Shailene Woodley describes that she has now found peace by stepping away from social media and lowering the public aspect of her activism and that she is now spending quality time researching what is most important to her.
The actress believes that because of "cancel culture," everyone feels morally obliged to be knowledgeable and wise about doing something, but nobody wants to undertake the tasks of being silent and reading novels, trying to educate themselves, and listening to individuals who are knowledgeable on subjects and thoughtful people. She expresses her dislike for people discussing issues about which they do not know.
In April 2021, a source shared that despite their differences Shailene Woodley and Aaron Rodgers seemed like a great match as they are both hardworking, career-oriented people who preferred the same lifestyle and are drawn to nature. But in February 2022, it was reported that they had called off their engagement adding that they just did not work out as a couple. Both Aaron and Shailene have been tight-lipped about what caused their split.