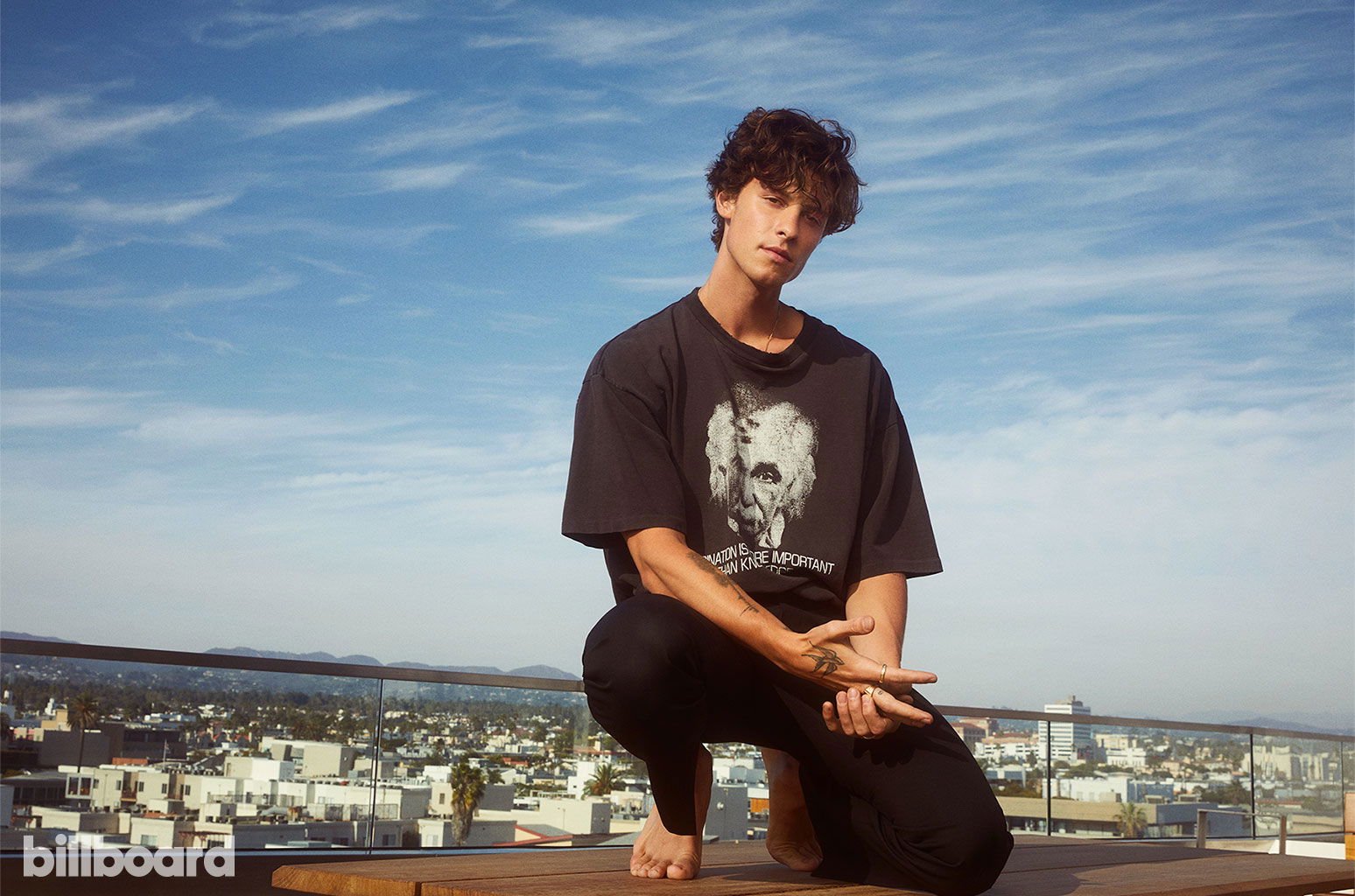 Shawn Mendes recently released his song "When You're Gone" and if you've heard the song, then you will know that the inspiration behind the song is no one else than Camila Cabello. The pair called quits in November 2021 but have released their respective songs to express how they feel about the breakup.
In a recent conversation with ET Online, Shawn Mendes shared how the split from Camila Cabello had reflected on the song. He said the song, in a lot of ways, was his way of processing things and what it felt like to be on his own once again. Shawn Mendes explained that initially the song was supposed to be a sad ballad, but it turned out to be an upbeat tempo, which makes it so interesting to hear.
For Shawn, sharing his music with vulnerable and heartfelt lyrics has always been a top priority because he believes in giving his fans the most authentic and honest self. He also believes that someone out there is going through the same thing and his songs can help him or she feel better, even if it is for a while. Shawn Mendes says that sharing his music makes him think that he's creating a world where people can relate to the music and feel less alone.
Talking about the lyrics of the song or the other songs he writes, Shawn Mendes said that when he starts writing a song, it's more likely the feeling of that given moment that traces onto the paper and they go on existing forever, and that's the beauty of it. But for him, mostly it's about being worked through, before and after the song.
Shawn Mendes shared that when he wrote "When You're Gone," he realized how much pressure he had been putting on an individual (probably Camila Cabello) to provide him with the support he needed. He also added that now, he has a great support group, including his friends, family, and everyone who works with him, who has been supportive and been there for him throughout his journey, and that is what he admires.
The video for "When You're Gone" showcases Shawn Mendes performing the song in front of the crown, which was very important to him, especially after years of not being able to perform due to COVID-19. He shared that he just wanted to get back on stage where people would see his musicianship and added that he is very excited about the tour that is yet to come. Shawn Mendes explained that he loves to be on tour and making music, and when he was just left with making music without touring, there was a sense of emptiness in him.
But the singer added that when he got on stage, he felt like a whole again and it made him feel electric, which he says is very special to him. Touring is important to him because gathering together and having thousands of fans present in a single room connecting and humming the same music is a very human experience for him.
Shawn Mendes, when asked about the album, said that people should take it as it comes and not worry too much about what it would be like. He added that he is trying not to get caught up but just be in the moment and feel excited about it. He concluded that he does not want to dwell too much on how the music is going to be or sound and does not want to give any false expectations to the fans, but he hopes that whatever comes, the people are going to enjoy it as he is trying to do what feels good and authentic to him.
Shawn Mendes, in an interview with Extra, shared that he wrote the song one month after Camila and he broke up, as a month later, like everyone else, memories kept flashing back and everything they did start to sort of show up and that's what inspired the song. Shawn Mendes also shared that he gave Camila Cabello a heads up before releasing the song "When You're Gone."
Shawn said that he and Camila have been writers for as long as they have known each other, so they understand what that means and they respect each other's writings and what that means a lot, and just like always, there is transparency between them. While appearing on Sirus XM's The Morning Mash Up, the singer explained that he mediates and leans on people who are close to him to fight his anxiety and uncertainty.
Shawn Mendes shared in a video a few weeks ago that after the relationship ended, found himself back in a place where he could not reach out to people and there was a constant thought in his mind about who he would call if he was having an anxiety attack or if he was on the edge, added that he hates it but he is on his own now.
During the interview on The Morning Mash Up, Shawn revealed that what he meant was when a relationship ends, people then realize that the person they had been leaning onto is no more there to help him and that's when they have to support themselves. Now he has six people he can reach out to when he is having a hard time, and that made him understand that he has to support himself as well and remind himself that he's good after a few deep breaths.
Shawn Mendes concluded that he is just trying to stabilize force for himself and understand that he can't isolate himself and be like "he's going to deal with it by himself," but at the same time, he needs to support himself and remind himself that he's got it. He also mentioned that even though he is single now, he is not going to put pressure on himself to strike up a new romance but a lot of work needs to be done on oneself. Shawn Mendes concluded that he'd like to be full, satisfied and content within before he tries to get that from someone else.