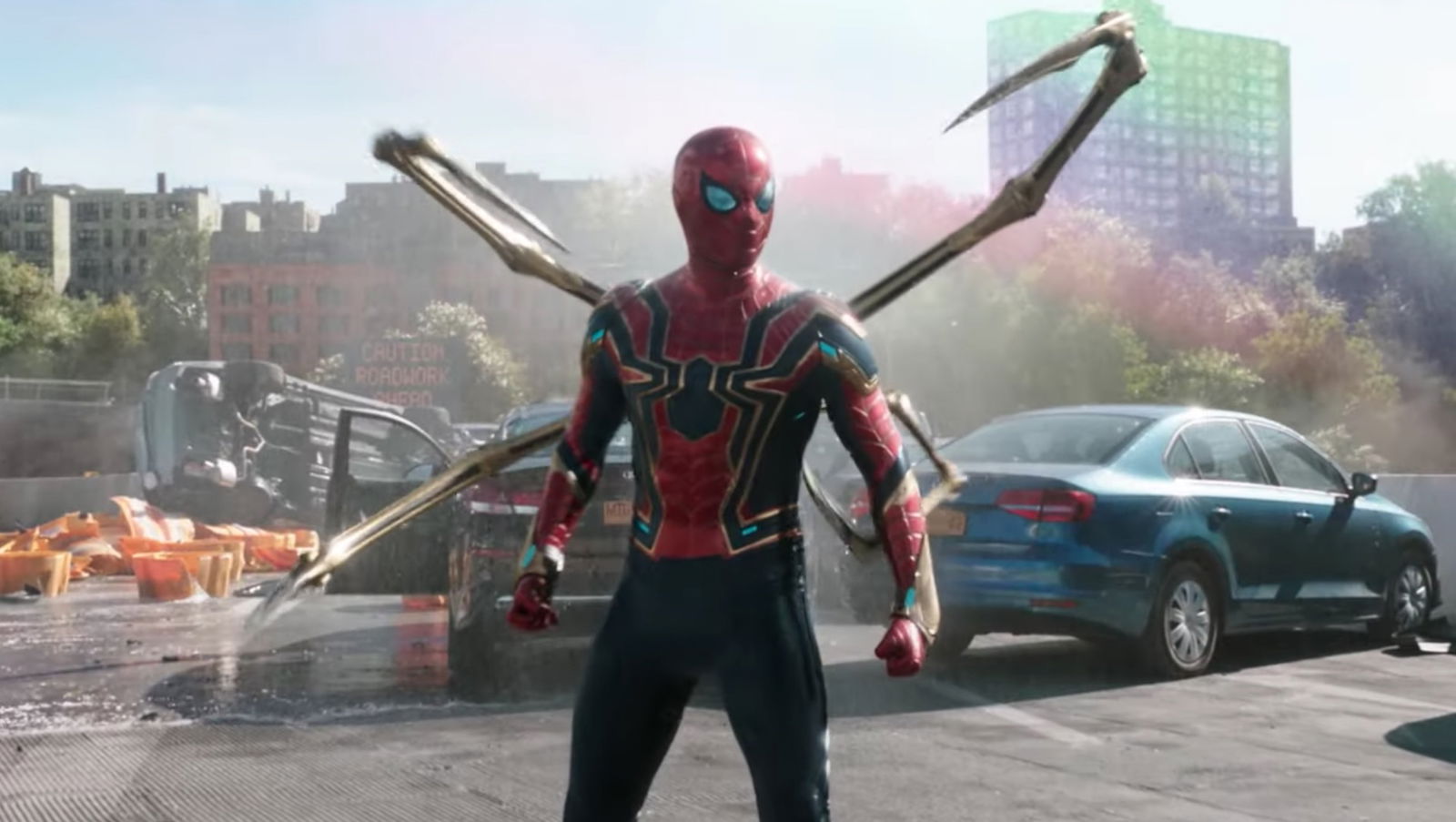 As part of the deal between Sony Pictures and Marvel Studios produced Spiderman: No Way Home, while it gears up for its official release, the 28-year-old star Tom Holland, who will be seen leading the superhero film in the role of Spider-Man, says he would be very happy to pass down the mantle of the friendly neighborhood superhero to another actor in the future. Holland has become one of the important faces in the superhero-based franchise Marvel Cinematic Universe since his debut in the popular franchise all the back in 2016 with the Russo brothers' directed Captain America: Civil War.
"When they cast the young kid in Spider-Man to replace me, whether it's next year or in five years, I'll take it upon myself to teach them about the responsibilities of being Spider-Man," Holland told Total Film, discussing how would thing play out for him when Marvel Studios decides to cast another star in the titular role of Spider-Man in years to come when asked about passing down the fan-favorite Marvel role to a future actor.
"Because it's huge. It's absolutely huge. Every time you walk outside that door, you're representing Spider-Man. It's tough." Holland adds, emphasizing that to portray the web-slinger in MCU, is not really a small task as it seems like but it is something that comes with a huge responsibility as you have to keep in mind that there are millions of fans and followers who are expecting a lot from their favorite superhero when they come in theatres hoping to watch him in some breathtaking actions."It's taxing sometimes. Because sometimes you just want to go to a pub and get absolutely wasted, and not have to worry about the ramifications of the public scrutiny of: 'Oh my God, what do you mean you got drunk?'"
He continues, explaining how when meets the young kids who really doesn't know if the superhero is real or not but they just live him so much, when you talk with them you feel it and it is just an overall amazing experience. "When you meet these young kids, and they're at the age where they can't really figure out whether it's real or not, it's so exciting. I always do the accent and chat to them. It's really fun. And it's a responsibility I've really loved carrying. But, when someone else takes my place, I will be sure to give them some advice about how to deal with it and give them my number, and basically say, 'Whenever you need me, mate, I'm here.'"
Spiderman: No Way Home, starring Tom Holland in the role of Spiderman also known as Peter Parker, Zendaya in the role of MJ, Benedict Cumberbatch in the role of Doctor Strange, Jon Favreau in the role of Harold "Happy" Hogan, Jacob Batalon in the role of Ned Leeds, Marisa Tomei in the role of May Parker, J. B. Smoove in the role of Julius Dell, Alfred Molina in the role of Otto Octavius also known as Doctor Octopus, and Jamie Foxx in the role of Max Dillon also known as Electro, is currently set to make its debut in theatres on 17th December 2021.
The film serves as the sequel of Spiderman: Far From Home and is part of the larger Marvel Cinematic Universe.