2021 was the last time we saw many of Hollywood's great stars. Here is a tribute to the stars who have passed onto another world:-
Anthony Johnson
The 55-year old celebrity passed away a couple of weeks ago in September. He will be remembered for his role in 'Friday.' Following his demise, Anthony's rep told E! News, "Our BH Talent family is saddened about the loss of an amazing iconic legend in comedy, our client and friend Anthony 'AJ' Johnson. We are praying for all those that were touched by his comedy, acting, but most of all, his life."
Anthony left behind his wife, Lexis Jones Mason, 3 children, and loving siblings and urged fans to allow them their peace to get through their grief. Hence, the rep said, "We are especially praying for his wife, children, siblings, and manager. Please give them the time they need to process and grieve such a huge loss."
Norm MacDonald
Norm was a celebrated Canadian stand-up comedian. He was also one of the writers of the hit sitcom 'Roseanne.' The actor passed away on September 14 this year and received tributes from Lorne Michaels and John Oliver during the Emmys award show. He is an alum of the night show 'Saturday Night Live' and also had his show named 'The Norm Show.' His manager confirmed the news of his death to NBC and said that Norm lost his battle with cancer.
Michael Constantine
The American actor was a familiar face on the screen in the 90s and is well known as Kostas "Gus" Portokalos, the Windex bottle-toting Greek father of Toula Portokalos, in the film 'My Big Fat Greek Wedding.' Aged 94, the actor died of natural causes, said his manager to NBC News. He also featured in 'My Big Fat Greek Wedding' spinoffs and also continues to be known for his role as genially dyspeptic school principal on the popular TV series "Room 222."
Erik Cowie
The world was left shocked when Eric Cowie, the star of 'Tiger King', was found dead in a hotel in New York City on September 3 this year. The star, 53, worked as a zookeeper for Joe Exotic prior to attaining fame and is still remembered as the zookeeper at Joe Exotic's ill-fated Greater Wynnewood Exotic Animal Park in Oklahoma. The cause of death is yet to be confirmed. No drugs were found in his stream while the officials were still waiting for his toxicology report.
Sarah Harding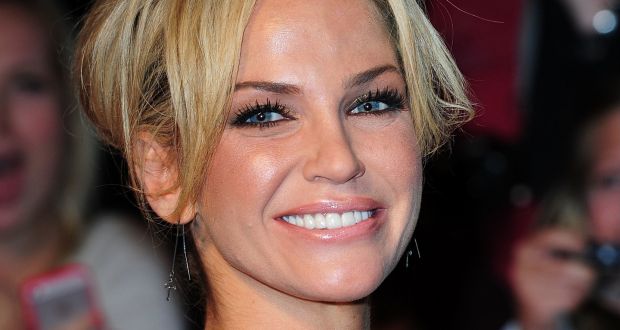 The 'Girls Aloud' singer died young at 39, losing her fight with breast cancer. Her death came as major sad news on September 5. Sarah was also an actress and model besides being a singer and had started her entertainment career in 2002 with the series 'Rivals.' Her illness was announced last year on August 26, which eventually took her life after a year.
Michael K. Williams
Michael was made famous due to his very hit roles in 'Boardwalk Empire,' Lovecraft Country,' and 'The Wire.' He died on September 6, aged 54 years, when he was found dead in his Williamsburg, Brooklyn penthouse.