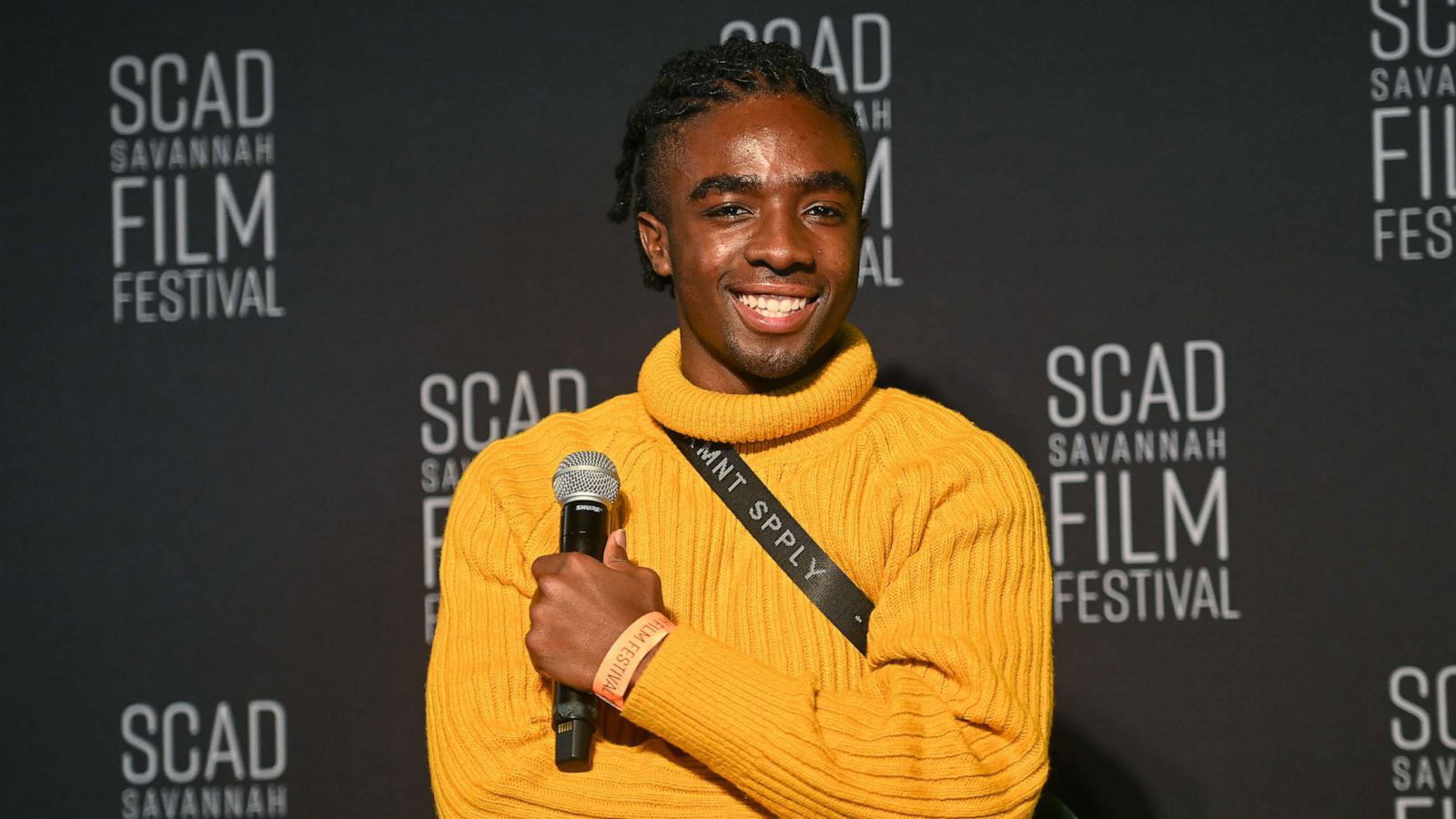 Caleb McLaughlin speaks candidly about facing racism.
Stranger Things star Caleb McLaughlin, at the Heroes Comic Con, held in Brussels on September 25th, 2022, shared the racism he has experienced since the Netflix show started in 2016.
During an appearance, Caleb McLaughlin said that the racism he had faced took a toll on him as a younger kid and shared that at his very first Comic-Con, some people would not stand in his line because he was black, and Caleb mentioned that some people told him that they didn't want to be in his line because he was mean to Eleven, played by actress Millie Bobby Brown on the show.
Caleb said that receiving so much backlash and lack of support was pretty evident on social media too and it made him question things like why was he the least favorite? What did he do to have the least amount of followers compared to other young stars because they all have been on the same journey since day one, so where was he lacking? Caleb McLaughlin has 15.4 million followers on Instagram.
The actor who plays the character of Lucas Sinclair on the show shared that his parents have always supported him and had pointed out the bigotry he would likely face, and Caleb mentioned that his parents were open about it and said that it's a sad truth but the backlash and racist remarks he has faced is because he is a black child on the show and Caleb said that he couldn't believe it.
The 20-year-old actor said that even today, there are people who do not support him or follow him just because he is black and sometimes overseas he would feel the racism, the bigotry and it's hard to talk about and for people to understand, but when he was young, it did get to him and affected him a lot.
But the actor said that even though he has received racist remarks, he never let that get in his way of promoting the message he wants to send out and said that because he was born with chocolate skin, he was not loved, but that is why with his platform he wants to spread positivity and love because he does not give hate back to people who hate him.
Caleb spoke to USA Today in July and shared that he has come a long way as an actor since he starred in the role of Lucas Sinclair in Stranger Things, which has gone on to become one of the most loved shows among people. The actor, although mentioned that he hopes to have more scenes with Eleven, played by Millie Bobby Brown, and Mike Wheeler, played by Finn Wolfhard, added that the series' ending is already on the cast's mind as the show plans to move ahead with only one more season.
The actor said that the cast is going to be friends in the end, but the show has been a big part of his life and has helped him to get attention and exposure among the audience. He concluded that the ending of it is not going to be bittersweet but sad. Caleb told IndieWire that he was reading comments where fans discussed theories on Part Two of Episode 9 and had mentioned that the traumatic experiences Lucas had gone through made him believe that his girlfriend's brother didn't like him because he was black and that people miss the important things.
Noah Dreams of Origami Fortunes, a 2012 Royce Dunmore short film, marked Caleb McLaughlin's acting debut. Aside from "Stranger Things," he has also appeared with Idris Elba in the 2020 western drama "Concrete Cowboy" and the AMC+ criminal comedy "Ultra City Smiths." The Deliverance, a new Lee Daniels thriller, will have Caleb McLaughlin in the lead role.