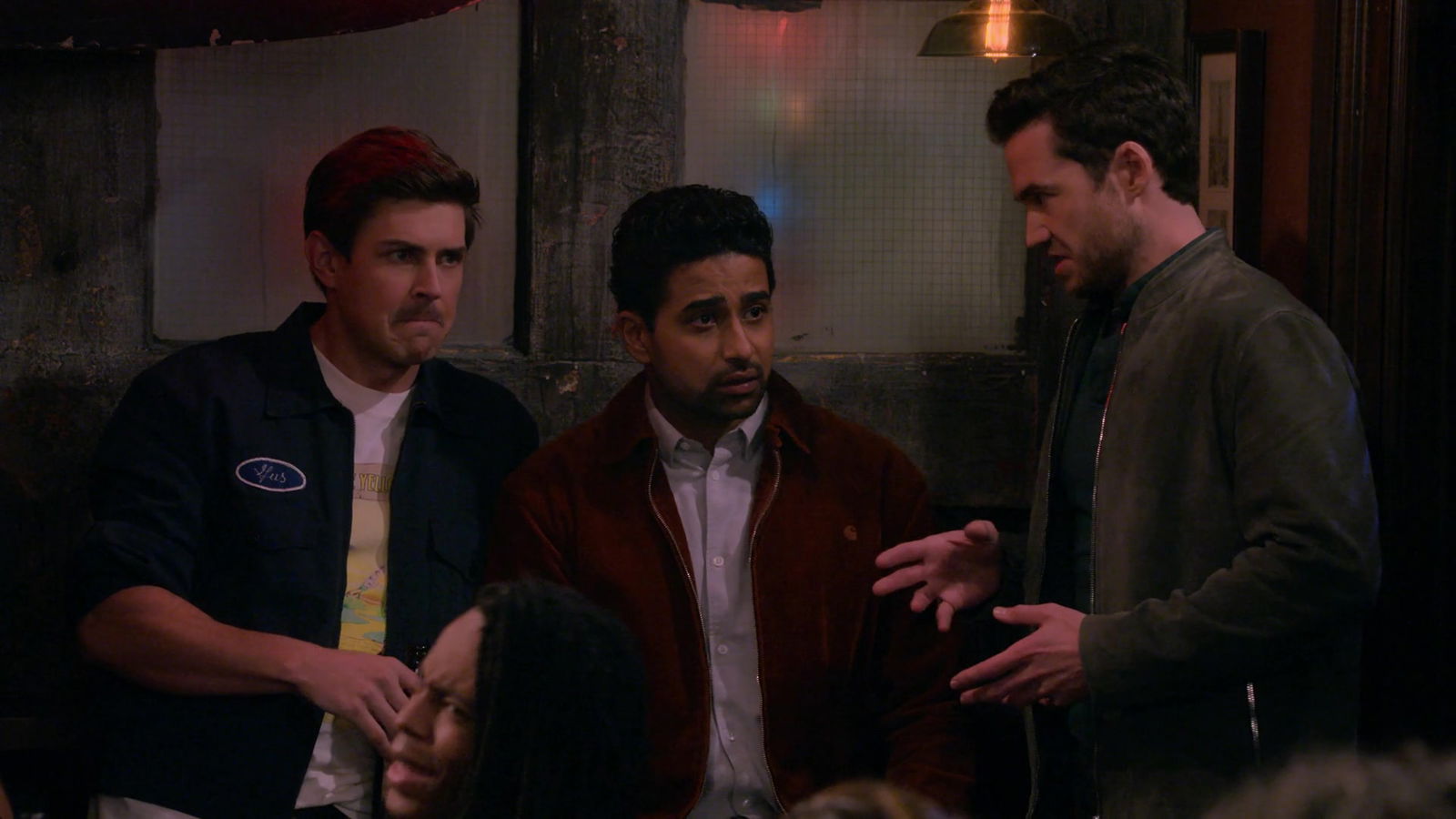 Suraj Sharma, who is currently starring in the sitcom series on Hulu, "How I Met Your Father," gets candid about the representation in the industry and what it means to him.
Suraj Sharma, who caught the attention of the world as he starred in the Academy Award-winning movie, Life of Pi, alongside late actor Irrfan Khan in 2012, and later in Million Dollar Arm and Homeland, is currently a series regular on Hulu's "How I Met Your Father." In his recent interview, the actor spoke about his career, representation in the industry, and what he sees as the future of his character on the show.
The actor mentioned that although the industry is on its way to becoming an inclusive place, the authentic representation of people of color is a long way coming and he believes that if diversity were included behind the camera, it would surely help the industry move in the right direction. He explains that finding an artist with talent is never an issue, but the issue arises when there are not many people of color behind the screen, in the decision-making process, and sometimes where stories are told.
Suraj in his interview mentioned that initially when he started off with his career, it was very difficult for a man of color to get an opportunity like he got but now since the things have started to change it has gone a little easier but still a lot of work and understanding needs to be done.
Suraj Sharma explains that the story is controlled by the one who writes it, produces it, and directs it, so if people of color found a way or were allowed to find themselves in that position, then maybe the stories of South East Asian characters could look true on-screen. He is evolving and growing more and more, and if that keeps happening, he will be in a good place, and that's his aim. He also mentioned that he is grateful that he had a chance to work with Irrfan Khan and Ang Lee as he learned a lot from them which will help him in future.
Talking about his role in Hulu's "How I Met Your Father," Suraj Sharma said that diversity is a huge part of the show as the makers realistically portray New York, and that can't happen without showcasing the reality of New Yorkers. Suraj mentioned that tokenism is a thing, but it is not always the best thing and with the show, he feels that the creators have tried to reflect the true and honest characters on-screen and they truly deserve to be in the story.
Suraj Sharma who plays Sid on the show mentioned that the writers, creators and everyone on the show is well aware of the things happening right now and kind of wanted to push the positive message out there for the fans. He added that the cast is just amazing to work with and he feels really grateful that he got the opportunity to work with them.
The actor also shared that comedy has been his weakest link, so for him to learn that and work on that for the show with the people he is working with meant a lot. Suraj added that he is blessed that he is a part of such a wonderful star cast. He also did mention that he does relate to his character on a greater level as both of them have a similar story.
Suraj added that his character had a plan for his life and went for it without knowing the result. He doesn't find himself talking about himself too much, but at the same time, he hypes his friends and tells them to go for their dream and believe in themselves. The actor said that his character is someone he aspires to be and gets inspired by.
A few weeks ago, Hilary Duff, who stars alongside Suraj in How I Met Your Father, said in her interview that working with Suraj Sharma has helped her to understand Indian culture and traditions better and she would love to visit India sometime in the future. How I Met Your Father is a spinoff show from How I Met Your Mother, created by Isaac Aptaker and Elizabeth Berger.
According to the deadline, the actor has also signed on for the movie "Gulmohar" alongside Sharmila Tagore, Manoj Bajpayee, and Kaveri Seth. In the younger generation of the Batra family, who are in the process of moving out of their 31-year old home, amid the chaos of packing and spending their last days in their ancestral house, the audience will get to witness the individual storylines of the family members.
How I Met Your Father is streaming on Hulu!