"Jack Ryan," an Amazon spy drama, has been renewed for a fourth season, and the show's creators have added Ant-Man's famed Michael Peña to the cast. The series, which is shot in many countries and has a large budget, is no stranger to early renewals. The faith in the script and actor's performance resulted in getting the show renewed for a second season four months before its premiere. And now the overwhelming response from the audience has resulted in the show getting renewed for the fourth season before the third season's premiere just the way the third season was picked up before season two was premiered.
The producers of "The Office" star John Krasinski's spy drama "Jack Ryan" are overjoyed that the show has been renewed for a fourth season and the crew will soon start filming. A show by Tom Clancy based on fictional characters from "Ryanverse", a political action thriller series, "Jack Ryan" premiered in 2018. It follows the nominal CIA analyst Jack Ryan (John Krasinski) as he is dragged away from his comfortable desk job into the field after uncovering a series of suspicious financial transfers that lead to the discovery of a far larger plan.
The show's second season premiered in October 2019, and viewers saw John's character expose corruption in the United States Senate. In season three, Jack Ryan will be wrongfully accused of being part of a greater conspiracy and will be forced to flee the country. After uncovering a CIA and international renegade party that wants him, the protagonist goes underground while crisscrossing Europe in an attempt to prevent a huge world conflict.
The third season of a popular spy drama will have to wait because no debut date has been set. However, the show's creators are overjoyed because not only has it been renewed for another season, but Michael Peña has also joined the cast.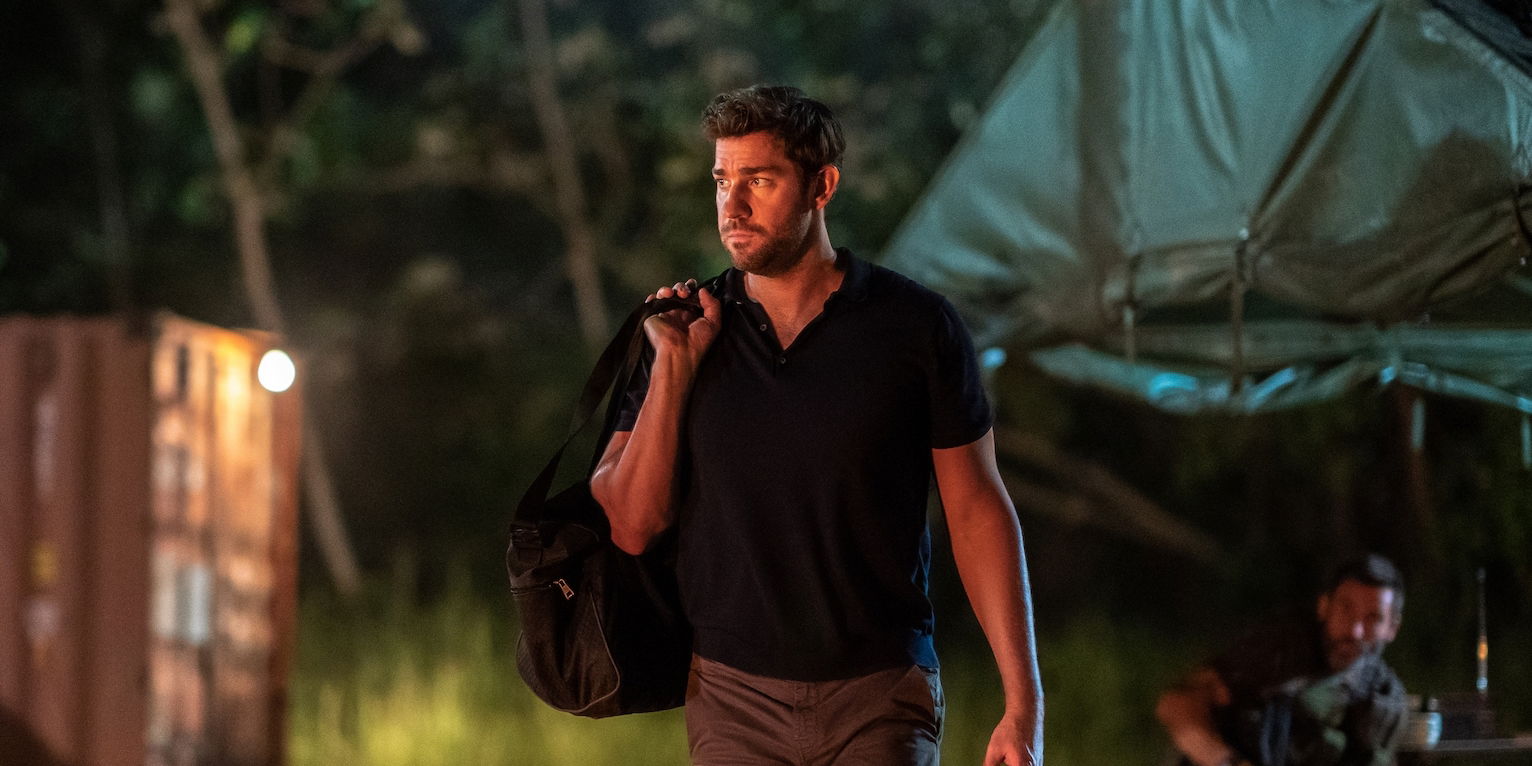 Michael Peña is known for his role as Luis in the Ant-Man films from Marvel Studios. Peña has also starred in American Hustle, Fury, and The Martian, among other films. Character details are unknown at this time, although the actor will feature in numerous episodes. In addition to Narcos: Mexico, he appeared in Blumhouse's Fantasy Island, Dora and the Lost City of Gold, and Roland Emmerich's upcoming Moonfall. He's presently filming Secret Headquarters, a Paramount family action film. There hasn't been much information released concerning Pea's actual position. However, there is little doubt that the character will play a significant role in keeping things interesting.
Wendell Pierce and Michael Kelly, who play James Greer and Mike November, are both returning for the third season. The third season is anticipated to be released sometime next year, according to the sources.
When it comes to the third season of "Jack Ryan," the show had a lot of obstacles to overcome, for example. After Paul Scheuring chose to leave the show after a few months, Vaun Wilmott took over as showrunner. For the first two seasons, co-creator Carlton Cuse served as showrunner, but he stepped down following production on season two, and David Scarpa briefly took over before Scheuring and subsequently Wilmott took over.
The successful show, "Jack Ryan" is produced by Amazon Studios, Paramount Television Studios, and Skydance Television. Tom Clancy and Skydance Television's David Ellison, Dana Goldberg, and Bill Bost are the executive producers for season three along with Mace Neufeld and Cuse. Andrew Form, Allyson Seeger, John Krasinski, Vaun Wilmott, Brad Fuller, and Michael Bay.