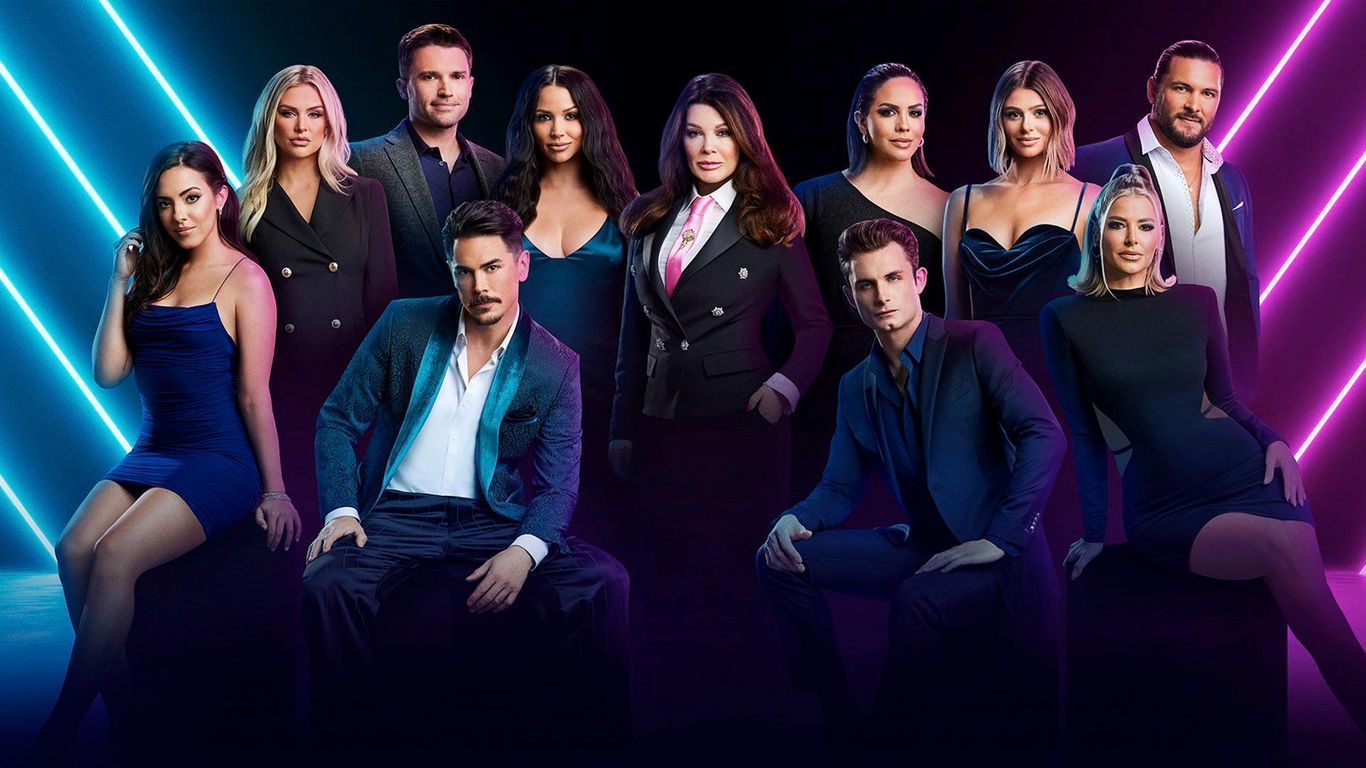 Vanderpump Rules stars talk about making things work.
Two couples from Vanderpump Rules broke up before season 10 started filming, and the cast appeared at BravoCon 2022 and spoke to Hollywood Life about how they managed to handle working with their ex-partners and everything.
Raquel Leviss and James Kennedy called it quits after being engaged and announced it at the Season 9 reunion. Where as Tom Schwartz and Katie Maloney announced their separation in March this year after being married for six years. Since then James Kennedy has moved on with his new girlfriend Ally Lewber, Tom Schwartz and Katie Maloney recently finalized their divorce and Raquel Leviss is having some time for herself while enjoying being single and all of them appeared at BravoCon 2022 in New York.
Scheana Shay, who recently got married to Brock Davies, shared that the separations have not been easy for the couples as well as the other members of the show. It's still difficult at times to explain that people want to invite everyone to everything, but it's tough.
Lala Kent shared that the cast was surely divided over their loyalties when Tom Schwartz and Katie Maloney announced their separation after twelve years of being together and ending their six-year marriage. Even though the former couple never asked the other co-actors to pick a side, Lala said that it was a natural thing that they all kind of did, and it was weird. She said that when people go their separate ways, it's a different dynamic for everybody and everyone has to find their place and continued that they were all just trying to get into where they could fit in. She concluded that she did not know how it worked, but it looked good for TV.
Ariana Madix shared the same emotion as Lala Kent that even though the former couple did not ask for or expect people to pick sides, it was human nature for the cast to gravitate to either of their sides. She concluded that she loves everyone. Tom Sandoval, who is Tom Schwartz's best friend and business partner, shared that it was tough navigating Tom and Katie's and Raquel and James' breakups during the filming for their upcoming season but they have managed it.
Talking about Raquel Leviss, who did not talk about her rumored hook-up with Tom Schwartz but instead shared about how filming with her ex James Kennedy and his new girlfriend Ally Lewber for the upcoming season was. She said that there have been situations where she would normally not have been if it were not for the show, but stated that it's been better than she expected it to be.
Raquel said that she feels like the former couple and his partner kind of have this mutual respect and they honestly do wish each other well. She said she just didn't think that he was the right fit for her, and he seems to have found love. So she is happy about that. And she is just going to continue doing her thing. James Kennedy, although he added that the breakup between Tom Schwartz and Katie Maloney turned their entire friend group upside down and it couldn't get more yin-yang opposites, added that he hopes everyone is happy.
Katie Maloney told US Weekly in April that when Raquel Leviss and James Kennedy announced that they have called off their engagement at the reunion, it was a bit empowering for her because when a person is trying to figure out what to do and then they see other people being strong and their convictions like that the person is like all right, they can do it, they can do it. Katie added that she felt the same way. At the BravoCon, she stated that the audience should expect chaos for season 10 and that it was difficult for her, but she just tried to protect herself as much as she could. Even though Tom Schwartz and Katie Maloney have a cordial relationship compared to the couples who divorce, she still says that she needed to protect herself from a few things.

Bravo has not announced a release date for Vanderpump Rules Season 10, but sources tell HollywoodLife exclusively that new episodes will premiere in February 2023.