Johnny Depp sued ex-wife Amber Heard for an essay she wrote for The Washington Post in 2018 in which she describes herself as a survivor of domestic violence and abuse, which, according to Johnny Depp, is a hoax because, in their relationship, if anyone was abused, it was he. Johnny Depp called Amber Heard the perpetrator of domestic violence.
The former couple is currently battling it out at the Fairfax County Court, Virginia, where the couple has been disclosing their relationship details for the jury and the judge to decide. To win the defamation trial, Johnny Depp has to prove that the op-ed Amber Heard wrote destroyed his career and reputation, along with proving that the actress fabricated the allegations against him.
Recently, Gina Deuters, who is one of Johnny Depp's friends and wife of his longtime business partner and assistant, Stephen Deuters, spoke to Page Six and shared that Amber Heard thrives on drama. Gina Deuters can speak about the trial because, during her testimony, she was asked to step down as she had caught up on the trial online and was hence dismissed as a witness.
Amber leaned in close and asked if she and her husband Stephen ever fought, to which she replied that they did have arguments from time to time, to which Amber Heard responded by asking if these were real fights. Gina shared that she thinks that there is a part of Amber Heard that believes that fighting is passion and that sparks or fireworks in a relationship if a person fights.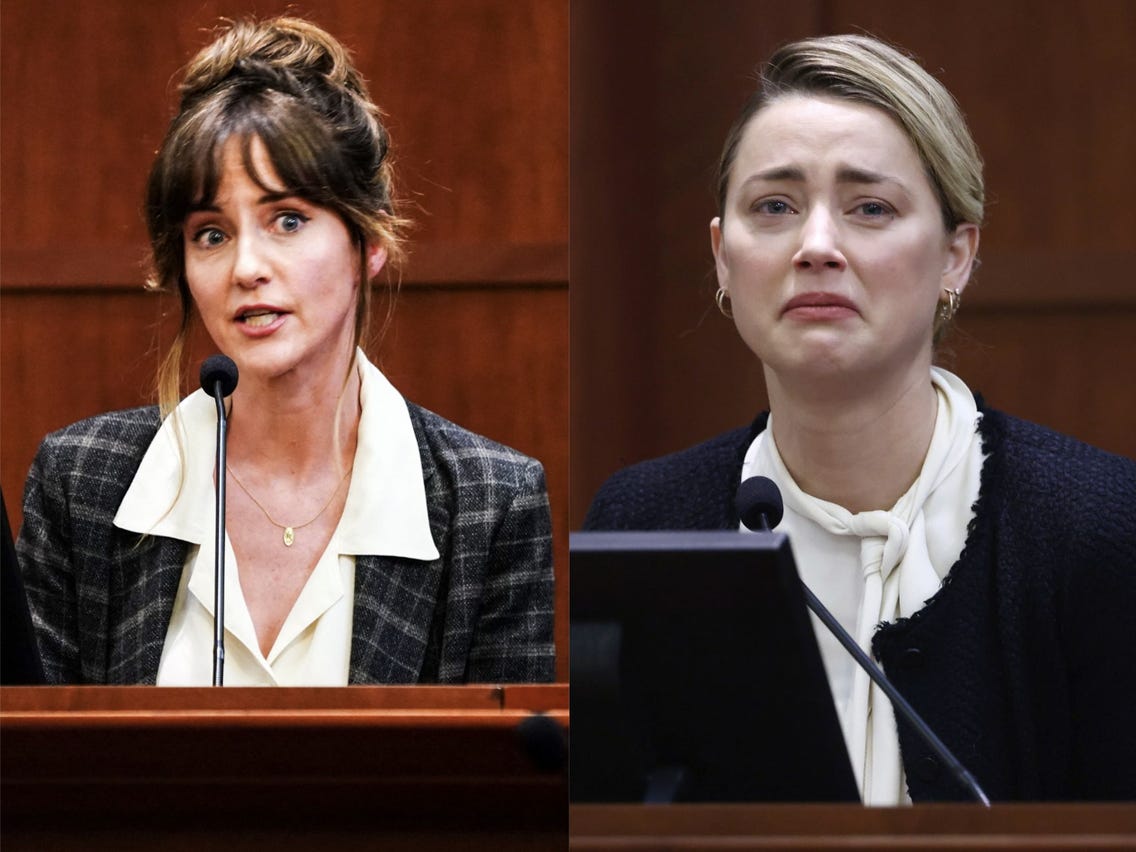 The friend of Johnny Depp states that Amber Heard is someone who has a way of getting what she wants and she is entitled. Gina also added that Amber Heard made big demands while the former couple was settling their divorce, and when those demands were declined, Gina added that she felt that Amber Heard was like, "She will get what she wants" and she went on to destroy what Johnny Depp had made in all these years. Gina also shared that her husband Stephen Deuters called Amber Heard a "sociopathic show pony" after he was acting as a mediator between the former couple's final days of marriage.
Gina clarified that her husband does not regret calling Amber Heard that because it was him trying to pass on the messages and acted as a mediator between the two, as no one wanted to deal with Amber and Stephen was the only one she could talk to. Gina went on to describe the time when Johnny Depp and Amber Heard were together as more of an Amber invasion, saying that Amber Heard immediately began moving her friends into Johnny Depp's penthouses, and it was shocking for everyone to witness how Amber had isolated Johnny Depp from his family and friends.
When Johnny Depp and Amber Heard started living together, Gina Deuters said it felt like they had lost Johnny Depp, describing her conduct as frigid and saying she was perplexed by Amber Heard's behavior. Gina also stated that she initially thought of Amber Heard as a Stepford Wife, as she was making cookies and removing his shoes when he returned home from work, which she found strange to observe. Gina added that it was strange to observe such conduct from Amber Heard because she appeared to be a strong and confident feminist yet acted like a subservient woman at the beginning of their relationship, but things ultimately changed.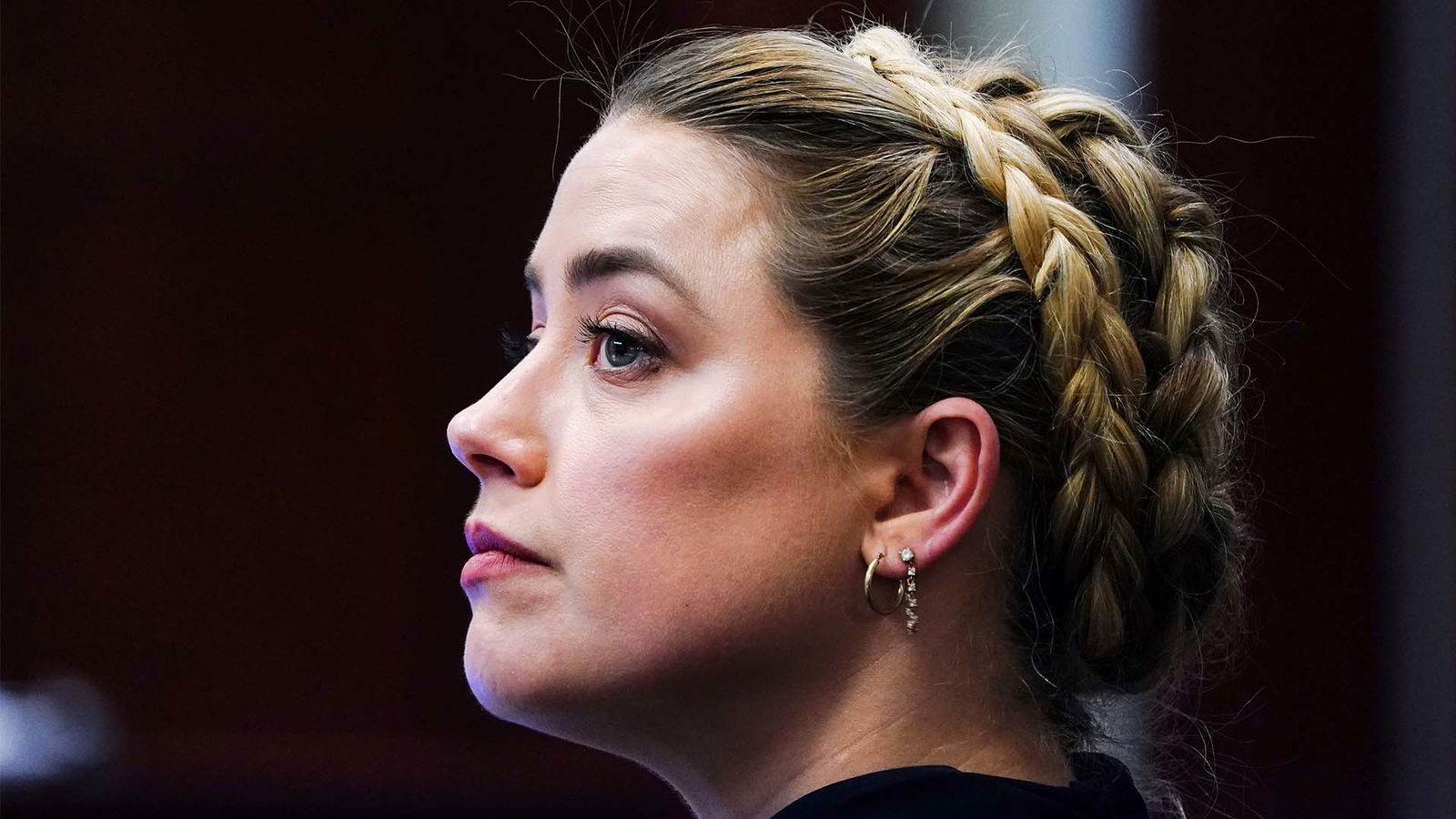 Gina said to the publication that Amber Heard was controlling. She rushed Johnny Depp for marriage and everything happened so quickly that even Johnny's family was not notified about the wedding and, as a result, many of them could not be there. While talking about the Bahamas, Gina said that while Amber Heard's father was giving a speech, he mentioned to her, while motioning to the area around them and saying that look at all of this, it's yours, which made friends and well-wishers of Johnny Depp who managed to be there for the wedding think that were they more excited about the wealth their daughter married into or was it about the love she had for Johnny?
Gina Deuters mentioned that it was heartbreaking for them to witness Johnny Depp go through all of the challenges, along with his health deteriorating physically and emotionally. She also added that Johnny Depp was very sad about his marriage ending and had suffered so much during the time and clarified that she had been with him when he drank, smoked, or did drugs, but his demeanor had never turned nasty at all and she had never witnessed him lose his temper or act aggressively towards a woman.
Gina, who is not only Stephen's wife but also a close friend of Johnny Depp, stated that Amber Heard and Johnny Depp's relationship was volatile but he would never hit a woman. She concluded that she knew that he had been a victim of domestic abuse and violence and that he deserved to get his justice. Gina stated that reliving old scars for Johnny Depp when going over all of the claims in a courtroom is like rehashing old wounds, but this is a fight for the actor to clear his name for his children, and he would never regret it, even if he knows it may be unpleasant.
Gina Deuters mentioned that she understands why Johnny Depp wanted cameras while testifying because he wanted the audience to know his side of the story and speak directly to them about his experience of the relationship. He was not able to do this in the U.K. trial, and now when he can do it, he feels like he has used his voice finally to let the people know how much he has gone through and it means a lot to him.
Source: Page Six