Star Wars is a franchise that has been expanding for about four decades now with countless series and reboots based on the starfaring universe, a plethora of Star Wars films, and TV series. One of the latest Star Wars expansion franchises is The Book of Boba Fett which embarks on the journey of a bounty hunter, perceived to be dead, and his side-kick, Fennec Shand. The characters are played by Temuera Morrison and Ming-Na Wen, respectively. The two are in the efforts of making something out of the death of Jabba the Hutt.
The series constitutes seven episodes and is basically a redemption arc story for the two characters from a gang based in the Star Wars universe. Both the actors playing the roles in the series have already starred in other Star War franchises, as Wen, aged 58, appeared in the blockbuster The Mandalorian and also did a stint with voice acting in The Bad Batch. For his part, Morrison starred as Jango Fett, Boba's father. The actor also acted in Attack of the Clones ( 2022 ) and also voiced Boba and other characters in the franchise.
The series has already aired a couple of episodes, which have been an instant hit with fans around the globe. Both Morrison and Wen recently met Entertainment Weekly and shared their experience with Boba Fett and everything else about Star Wars.
As Temuera Morrison has had a long experience with the Star Wars universe and hosted a diverse array of acting roles from live-action series to voice acting. Obviously, while getting to act in a Star Wars division is fantastic, Morrison sure has had a diversified experience throughout his Star Wars career.
Sharing his hopes and experience with acting previously, he said, "I just wanted to be better and do the best work I could ever possibly imagine and bring everything I can. I think, back in the day, I didn't know what I was doing. It was 20 years ago when I was doing Jango Fett. I got carried away with wearing the armor, and I was having so much fun getting to work with George Lucas and these ginormous sets. I think I had too much fun."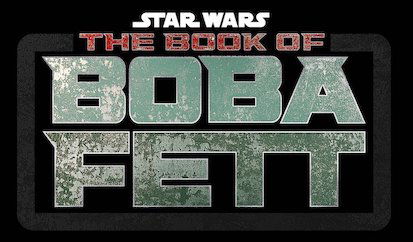 But now that Morrison has been in the industry for a long time, and well above his 60s, he revealed, "So this time, a little bit more experienced. Ming-Na and I, we've both done a little bit of work with television and films here and there, so this was a great opportunity to combine everything, and feed off people like Dave Filoni and understand these storylines better, understand a little bit more about Boba Fett's history. I had to draw a lot on our crew who were Star Wars nerds and know all about the history."
The actor also added that Ming-Na Wen is one of the biggest Star Wars nerds. He shared, "And if I didn't know anything, I could always ask Ming-Na because she was the head of the geek club back in Pittsburgh, and she knew everything about the backstory." Laughing, the star quipped, "Even the grip or the guy pushing the camera, he knew more about Boba Fett than I did."
The actors truly appreciated the team that worked with them for shooting Boba Fett. He admired, "So it was having this pool of talented people around us that made us perform a lot better. We wanted to focus on the work and just keep things moving. Lead from the front, as lead actors should, and you get a lot more respect from the crew. We were one big family." To this, Wen added, "It was a family. It's a tribe."
But not only was it amazing for the actors to take the story of those characters beyond but also delve deeper into the past and find everything they so adored about the Star Wars universe and places like the Jabba Palace.
Sharing what it was like to act on sets from the past, Wen revealed, "First of all, the details were impeccable. There are just these little Easter eggs they put in. Suddenly your imagination in your bedroom as a kid, playing with your toys, is now the real deal. The throne room moves like it's supposed to. There is a trapdoor. There are all these creatures and characters that have come back from the past."
The stars had a lot of fun playing on the sets and pushing around random buttons. The two had their share of fun pulling open trapdoors, rotating the throne in the room, and doing so much more. The sets were "dynamic" in their construction and almost everything was incredible.
Of course, just like all Star Wars and films, The Book of Boba Fett has an amazing collection of action scenes that all geeks would want from the series. Of course, this meant that the actors had to dabble a little in action stunts and learn some fighting skills. "I've had stunt fighting training for so many years now — at least seven or eight with Marvel's Agents of S.H.I.E.L.D., and then, now doing this. One of the most impressive things, I think, is that people don't realize that stunt fighting is an art form in and of itself. For it to look good and work, you have to know camera angles," said Wen.
Explaining how Morrison's culture helped him get better in the series, he said, "I was blessed that growing up, we have our traditional Maori dances. We have one of our weapons, which is a staff, and we call it the taiaha. I was blessed that I was able to utilize some of those skills. But again, our stunt team did a great job. If there's anything too dangerous, we had a double on hand just to do the dangerous stuff."