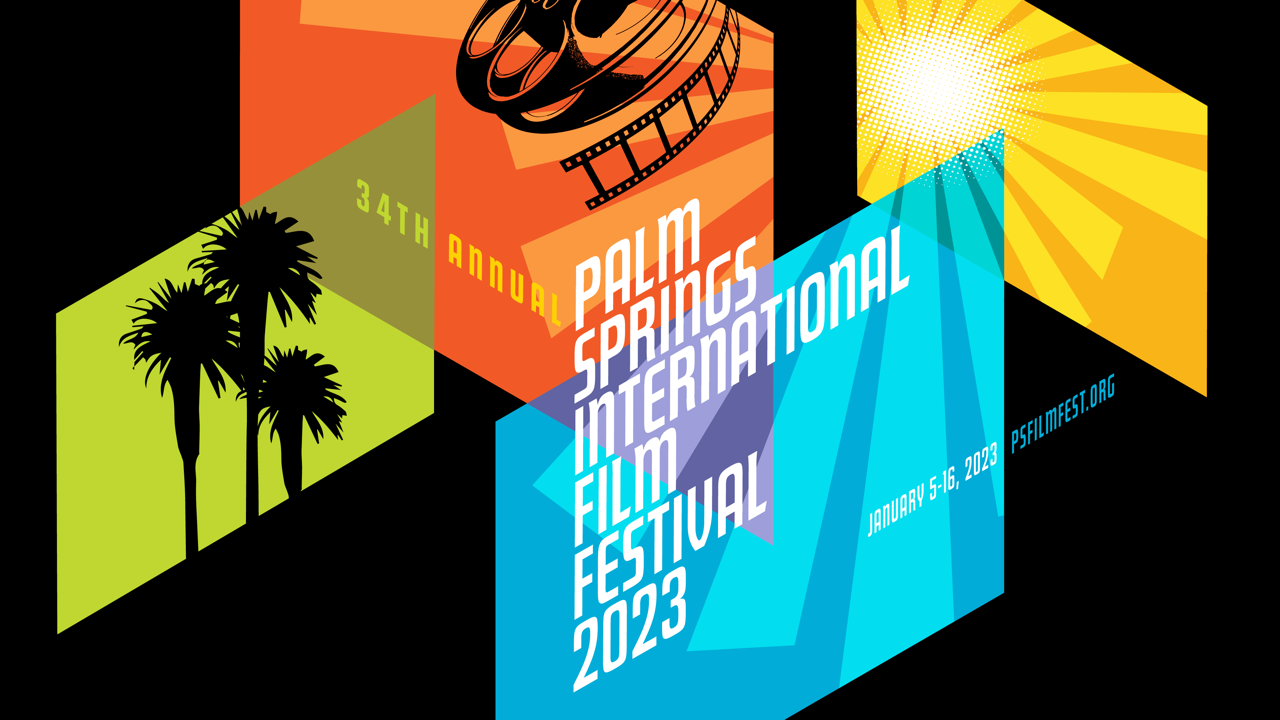 The 34th annual Palm Springs International Film Awards will be held at the Palm Springs Convention Center from January 6th to 16th, with film showings beginning on Friday, January 6, including the Opening Ceremony presentation that evening, and coming to the conclusion with "Best of Fest" on Monday, January 16.
The celebration will screen 134 films from 64 countries, including 27 world premieres, including the comedy "80 for Brady," starring Jane Fonda, Lily Tomlin, Rita Moreno, and Sally Field. The event, presented by American Express and sponsored by Entertainment Tonight and IHG, will also respect some of the year's top stars and most lauded performances. Kevin Frazier and Nischelle Turner of Entertainment Tonight will co-host the award show. Festival Chairman Harold Matzner explained that since 2004, the Palm Springs International Film Awards have collaborated with Entertainment Tonight, and Mary Hart has done an outstanding job as the show's host.
He continued that Mary Hart is unable to join them this year due to her schedule, and she will be missed but mentioned that they are thrilled to continue their collaboration with ET by welcoming both Kevin Frazier and Nischelle Turner as co-hosts. Harold said that they are sure that the co-hosts will have big shoes to fill but he knows these two are vibrant on-air and will make this a memorable and enjoyable evening!
The International Star Award for "Actor for Living" will go to Bill Nighy. Harold Matzner said that Bill Nighy delivers a tender and moving performance in the brilliant film Living, attempting to address both the weight of life and death. He added that it is their honor and privilege to present Bill Nighy with the International Star Award, Actor, for this amazing performance and victorious work throughout his acting career.
Danielle Deadwyler, will receive Breakthrough Performance Award for her work in Till. Harold Matzner said that Till recounts the true story of legendary activist Mamie Till—heartbreaking Mobley's battle to inspire and motivate the civil rights movement having followed the public execution of her son, Emmett Till, in 1955. He added that Danielle Deadwyler's compelling portrayal of Till-Mobley in the movie is undeniably moving and memorable.
Viola Davis will receive the Chairman's Award for her work as an actress and producer on The Woman King. Festival Chairman expressed that Viola Davis, whether as a leading lady or producer, brings compelling stories to the screen. Viola Davis continues to demonstrate that she is a force of nature in this pioneering performance about the ruler of the Agojie, a unit of all warriors in The Woman King. He concluded that they feel that it's their privilege to present Viola Davis with the Chairman's Award, which recognizes her work as an actress and producer.
Austin Butler will receive Breakthrough Performance Award for his work in 'Elvis'. Harold mentioned that the actor in Baz Luhrmann's spectacular film Elvis dazzles on- screen with larger-than-life performance as legendary Elvis Presley. Austin Butler's dedication to this role is evident in the minutiae he helped bring to the personality, as seen over years and years of Elvis' often-tumultuous life, as well as the increasingly broad live performances in which Austin embarrasses himself.
The Fabelmans are also receiving some attention ahead of award season. Last week, it was declared that the film had won the Vanguard Award, a group honor given to a film's cast and director in recognition of their collaborative work on an exceptional film project. The award will be presented to director Steven Spielberg, as well as cast members , Paul Dano, Michelle Williams Seth Rogen, Gabriel LaBelle and Judd Hirsch, all of whom are scheduled to attend the ceremony. Harold stated that "The Fabelmans" is a triumph not only as an intensely personal portrait of Steven Spielberg's childhood but also as a powerfully universal story to which we can all relate. He appreciated the cast and mentioned that it is their pleasure to present the Fabelmans with the Vanguard Award.
Michelle Yeoh will receive the International Star Award for her performance in "Everything, Everywhere, All at Once." The chairman mentioned that Michelle Yeoh is every part of the exhilarating film Everything, Everywhere, All at Once which plays Evelyn Wang, a Chinese American woman who is hired to save the parallel universe. It is their honor to present Michelle Yeoh with the International Star Award, Actress, for this film, which is a fantastic showcase for her.
Cate Blanchett has won the Desert Palm Achievement Award for Actress for her performance in Tár. The actress received the Desert Palm Achievement Award as an actress in 2016 for Carol and Truth, as well as the Career Achievement Award and Ensemble Performance Award for Babel in 2007. Harold Matzner stated that Cate Blanchett is without a doubt one of the best actresses of her generation, delivering consistently outstanding performances in every role. He went on to say that the actress flawlessly encapsulates Lydia Tár in her recent movie, Tár, as an orchestra circuit at the top of her professional life whose life unravels. There is no one best suited to this role, and it is their privilege to present Cate Blanchett with the Desert Palm Achievement Award for Actress.
Sarah Polley, the director of this year's film Women Talking, will receive the Director of the Year Award. The film, starring Claire Foy, Rooney Mara, Jessie Buckley, Sheila McCarthy, and Judith Ivey depicts the women of an isolated religious community who struggle to reconcile their faith with a brutal reality.
Colin Farrell will be honored for his performance in "The Banshees of Inisherin" with the Desert Palm Achievement Award. In the film, the actor plays Pádraic, who lives on a remote island off the west coast of Ireland and has known Colm for his entire life (played by Brendan Gleeson). In the masterful comedy The Banshees of Inisherin, Colin Farrell reunites with Brendan Gleeson and director Martin McDonagh said Harold Matzner before adding that Colin Farrell gives an unforgettable performance as Pádraic, a sweet-souled Irish farmer attempting to save his lifelong friendship.