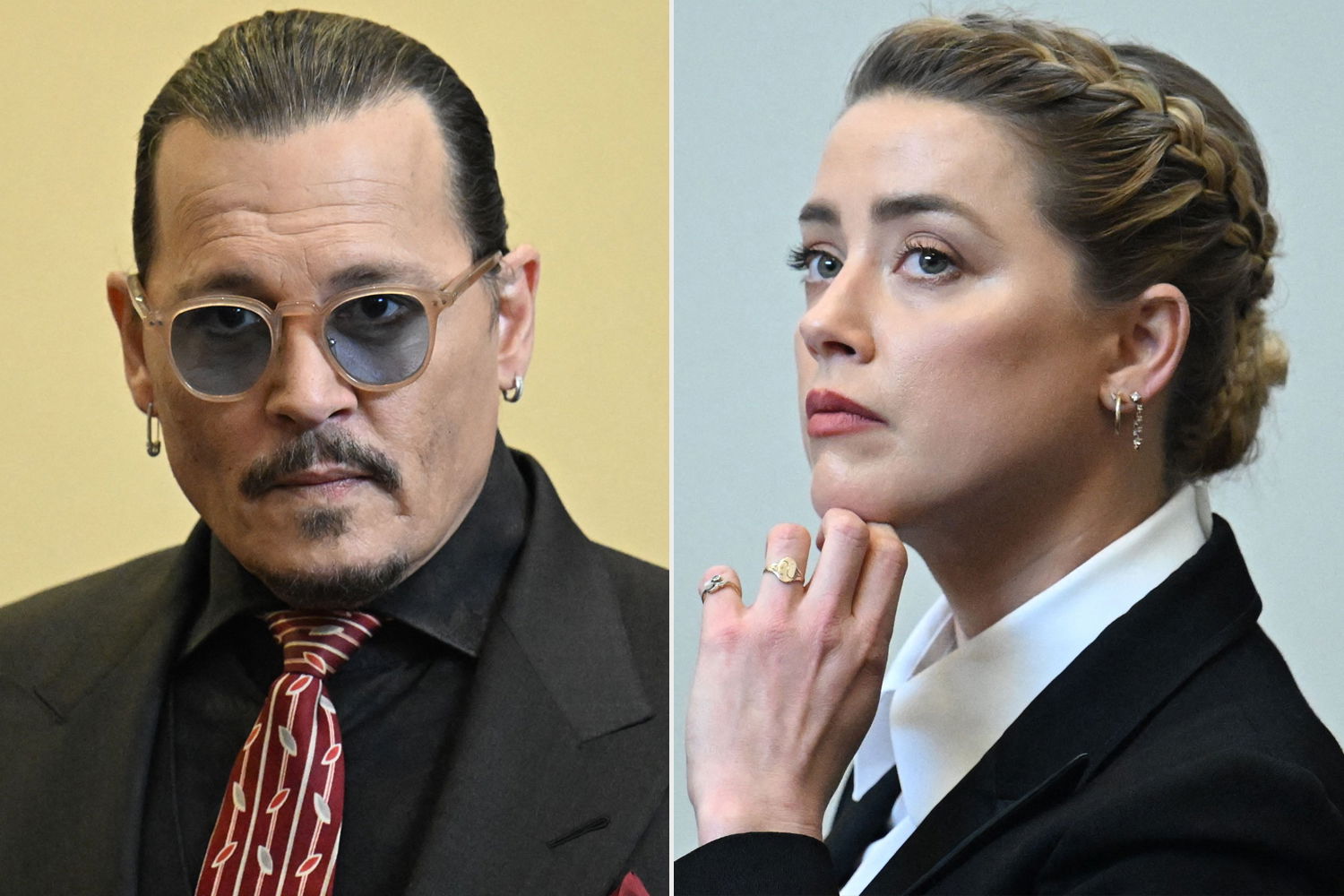 Johnny Depp's attorney, Camille Vasquez, is clearing the air regarding the appeal.
One week after Amber Heard decided to file an appeal to challenge the verdict announced at the Fairfax County Court, Virginia in favor of Johnny Depp, claiming that according to them, the jury and the court made some errors that prevented a just and fair verdict consistent with the First Amendment. Amber Heard's legal team further said that they are appealing the verdict and added that they are aware that their filing will ignite the Twitter bonfires, but there are some measures that they need to take so that both of them get fair justice.
It was later reported that Johnny Depp's team had also filed to appeal the verdict to overturn the $2 million reward to Amber Heard as compensatory damage after he was found liable to defame the actress via a statement that his lawyer Adam Waldman made.
In it now, Johnny Depp's attorney, Camille Vasquez, sat down with CBS Mornings' Gayle King in a pre-taped interview, which aired on Thursday and cleared the air about filing an appeal. Camille said that they were not surprised that Amber Heard's team had decided to move ahead to file an appeal to challenge the verdict, as she and her team had made it quite obvious as soon as the verdict was announced that they would appeal.
When she was asked if they had to plan a strategy to respond to Amber Heard's appeal, Camille replied "absolutely" and added that they did. She further said that Johnny Depp ended up filing his appeal so that the court could have a full record. Camille Vasquez said that they have to protect their client's interests at all costs and added that they are hopeful that the court will uphold the verdict, which according to them, was the right decision and will allow both Johnny Depp and Amber Heard to move on in their lives. Camille told Gayle King that they would not have filed an appeal if Amber Heard had not filed an appeal first.
Gayle King asked Camille Vasquez about how they heal and move on when both parties are still in court arguing, to which the attorney said that it's a pretty standard legal procedure and they are now just hoping that the verdict stands.
The attorney explained that the case was never about the money for Johnny Depp but always about him clearing his name of the untrue accusations, and to protect his interests, as his representatives, they had to respond to the appeal with his appeal.
Johnny Depp sued Amber Heard over an essay she wrote in 2018 for the Washington Post describing herself as a domestic violence and abuse survivor. Although she did not name Johnny Depp in person in her essay, it was quite evident that it was him she was referring to as she had obtained a restraining order against the actor in 2016. Johnny Depp claimed that the op-ed resulted in him losing several projects and he quickly became part of the culture of canceled projects without giving him a chance to say what was true.
After six long weeks of the trial which was televised for the world to watch, the jury at the Fairfax County Court decided that Amber Heard had did defame Johnny Depp with her op-ed and Johnny Depp was awarded over $10 million, the jury also sided with Amber Heard on one of her three counterclaims, finding that Johnny Depp defamed her via comments made by his attorney Adam Waldman in 2020.
Judge Penney Azcarate turned down Amber Heard's plea for a mistrial earlier this month. A representative for Amber Heard stated in a statement that the appeal will proceed and that they think the court committed mistakes that prohibited a reasonable and fair decision consistent with the First Amendment. This will necessitate that Amber Heard posts a bond equal to the entire amount of damages she is owed.

A spokesperson for Johnny Depp, meanwhile, told Entertainment Tonight at the time that the jury deliberated for six weeks, heard the substantial evidence, and reached a unanimous decision that the defendant had repeatedly slandered Johnny Depp and added that they will continue to believe that their case will succeed and that the ruling will prevail.
Camille Vasquez also talked about the rumors of the two of them dating that went viral at the time of the case and said hearing them was disheartening. However, she believes that they began because people enjoy love tales and added that they enjoy making up stories, don't they? Camille said that it does not imply that they are true. They were manifestly untrue in this instance and never were. During the interview, Camille Vasquez also mentioned that their team was on the younger side which made them prepare well for the case since they had some experience.
On asking why were cameras needed in the court room, the attorney said that it was necessary for the client (here Johnny Depp) because when he came into the case, he knew that he had nothing to loose and he wanted to the truth to come out.