The thing about relationships is that they are very tricky. Something similar is happening with Aaron Rodgers and Shailene Woodley who decided to end their relationship after two years and being engaged for a year.
Aaron Rodgers took to his social media story to share some inspirational words after the couple called it quits. The quote Aaron shared was by motivational speaker Aubrey Marcus and it read, "The rarest gift you can give, is Love. I Love you no matter what, just as you are, and you are always forgiven. I expect nothing and am grateful for everything. I give you the truth only and always. You are learning in the perfect way." The quarterback did not mention anyone but according to fans, he might be expressing his feelings for the actress.
The couple recently decided to end their relationship and according to reports, it was amicable. The insider shared, "They're very different people with busy careers, and there were obstacles that they couldn't surmount. They will remain friendly; there's no bad blood and no drama. It just didn't work out for them." Aaron and Shailene received backlash from the people due to Aaron's decision of not being vaccinated for Covid-19 and recently he shared that his vaccination status had affected his loved ones as well.
During an interview on The Pat McAfee Show on Tuesday, Aaron Rodgers praised Shailene Woodley for helping him enjoy and stable personal life. He said, "I also was telling Shai, 'You know, I've been with you for two seasons, won two MVPs — that's not a coincidence, either'. And I mean that. When your home life is stable, and you have an amazing partner to do life with, it just makes the work life a bonus." Talking about his relationship Aaron said, "I've learned so much from her. She's just an incredible woman — talented, smart, kind. I said last night, (she) taught me what unconditional love looks like. That's a great gift when you have a partner like that — it just makes life so much more enjoyable and tasteful and exciting."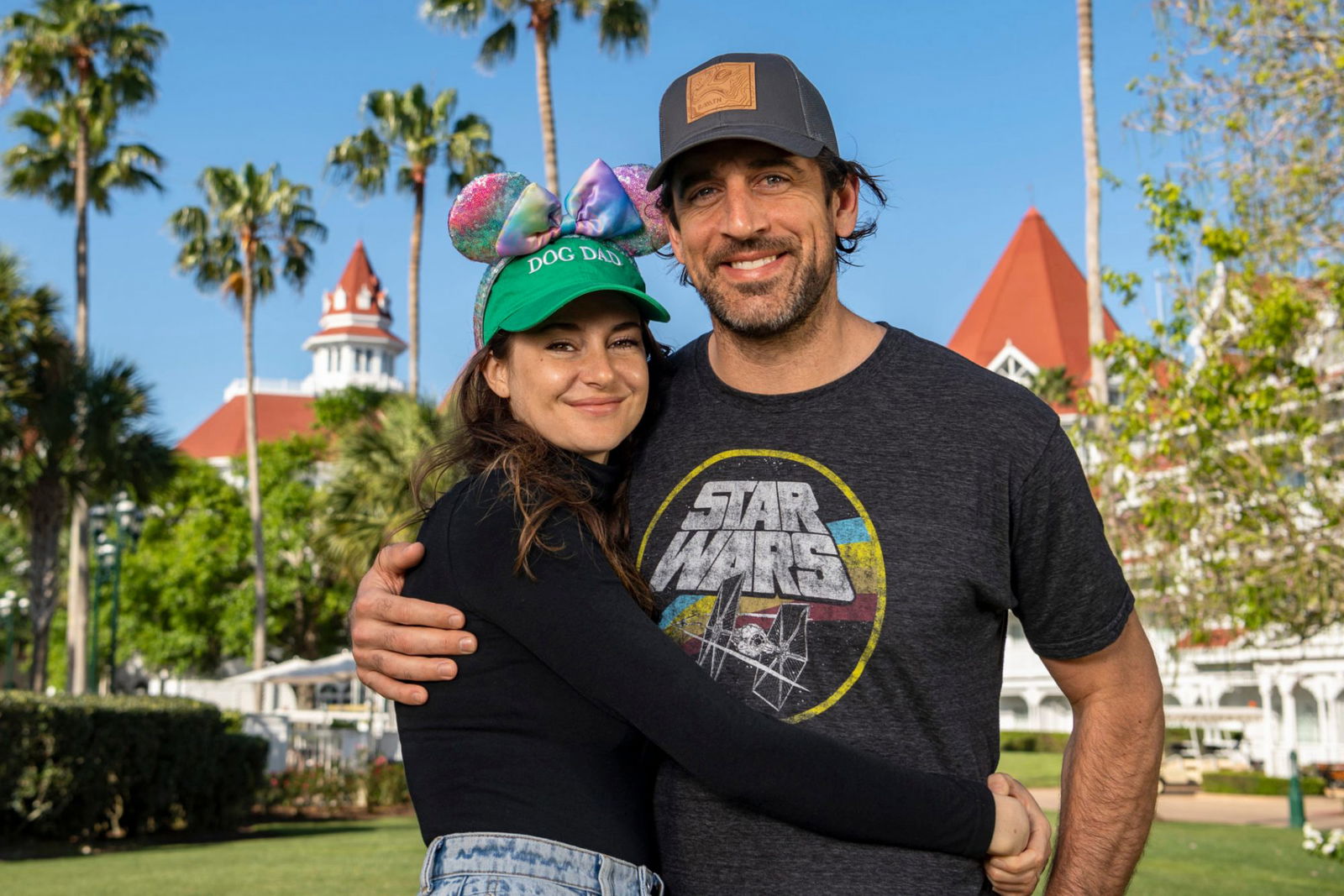 Sharing about the vaccination status, Aaron Rodgers told to the host, "I never wanted to be divisive in this whole thing, I really didn't. The issue is polarizing — I get that — and I know there's a lot of fear involved around it, but my intention was never to be divisive. It was to speak about what was my truth and talk about my own health. But I am very sorry to those people — Shai and to my loved ones and my agents … To those people, I just say I'm sorry. I never meant to get you in the middle of it, but you got into it by proxy because of your relationships with me."
Aaron Rodgers recently shared a cryptic post on Instagram wherein his caption he expressed his gratitude towards a lot of people. While appearing on The Pat McAfee Show, the audience expected him to give some clarity on his decision surrounding his NFL future but he said that he had no answer to give. Talking about the post, the quarterback said, "I don't think about that before I post something like that. And I think unless you've gone through certain experiences and had frustration and been near the bottom and then get near the top and understand the beauty in life. I think that's, then you might say things about 'that's a cryptic message.' I mean, there's nothing cryptic about gratitude. I just came out of a 12-day cleanse where you're eating this specific diet. And you're going through these treatments every day. And you don't really do anything else. You got to kind of turn everything else off and so you know, you're not working out, you're not straining. It's kind of a recentering. And not only heals you physically, but I think it takes away mental stress. And then the spiritual part, I think, it allows you to kind of enjoy the meditations a little bit more."
Aaron added, "So when I come out my first thought is just intense gratitude for the people in my life. And that's not every person in my life that I mentioned. And there are other people to highlight and to credit. But that was it. I was just going through some old pictures from the last year and felt an intense amount of gratitude for the life that I have, for the lessons that I've learned, and the growth that's happened over the last year. And the people who've been a part of that." The quarterback also shed some light on the picture that went viral where Randall Cobb and Davante Adams left a space between them from the game at Kansas City on November 7th, 2021. The space is where Aaron Rodgers would normally stand during the national anthem and Aaron missed the game after he was tested positive for covid-19 and when the pictures were out, it was interpreted as a goodbye message.
Aaron shared on The Pat McAfee Show, "When I got that photo from Randall and Davante, it brought tears to my eyes because that's my guys standing before the game. Randall's always on my right, Tae's on my left and I embrace both of them after the anthem. It's a part of the pregame ritual but also a statement about friendship and love and the connection that we have collectively and individually in our own friendships. They held space and an open spot for me in the game I missed because of my positive COVID test, and that got me, man. And that's one of my favorite photos from the year. It really is because it just shows the love and how special each of those moments is, so that's one of my all-time favorite photos and the thought that went into doing that was deeply moving to me, especially with how crazy that week was. To get that photo after the game from them, it got me."